Cell Phone Fun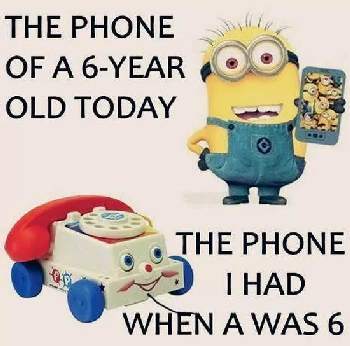 Did you find the error in this picture? (Hover for answer)
"The most important impact on society and the world is the cell phone. Cell phones have actually been one of the primary drivers in productivity improvements." 
    ~Fabrice Grinda (French entrepreneur,
          Business blogger & super Angel investor)
---

Have fun with your cell phone below:
---
Selfies!
So what the heck is a Selfie?
A selfie is a photo-portrait of yourself, taken by yourself. It is usually captured with a cell phone camera, is casual but flattering, and is often posted to social media pages like Facebook or Instagram.
There are three main methods of taking a selfie: holding the camera at arms-length, using a selfie stick or tripod with remote button, or ... the most modern and fun way... by using a Selfie Drone.

Here are a few pro tips to help you take a dramatic and memorable selfie:
Head angle: Tuck your chin in a little and tilt your head slightly for the most flattering pose. Hold the camera a bit above you instead of level with your face. 


Lighting: Get outside and use natural lighting. Never shoot under fluorescent lights.


Facial expressions: Practice all types of smiles, smirks and pouts in the mirror, until you find the one you love. Then memorize it.


The Setting: What is in the background? A messy room? This will attract attention away from YOU.

TIP:

Did you know that instead of having to hit the "Virtual Button" on your phone screen, you can snap that pic much easier by hitting either volume button on the sides of your phone?
Much handier for Selfies.


Selfie Sticks give you a little more room to extend the camera. A remote control shutter button (via Bluetooth) allows you to take a selfie picture up to three feet away. If you set it up on a tripod, much further.
Here are some reasonably-priced selfie stick and tripod combos:


Bluetooth Selfie Stick & Tripod

Warning: Please read the fine print in our Amazon affiliate link; this item does not fit all phones.


Selfie Drone!

Now how cool is this? Get your gang together for a group selfie; then fly that puppy around 'til you get the perfect shot!



P.S.: This would make a marvelous and unique gift! Read more in our Amazon affiliate link below:

50+ Amazing Things You Can Do
With Your Smartphone
Cell Phone Fun
GENERAL READING ON A SMARTPHONE

1. Read a book: 

Your phone becomes an e-book reader by downloading ebook APPS like Apple's iBooks, Amazon Kindle for iOS, Barnes & Noble Nook, Kobo or Google Play Books
2. Catch the latest news or read a magazine: 
Websites to visit: BuzzFeed, CNN, FOX News, USA Today
Apps for magazines via Smartphone:
Zinio
Amazon Kindle
Google Play Magazines
Next Issue
Barnes & Noble NOOK app


Newspaper apps:
Press Reader
Find your local newspaper online; they probably have a digital (online version) subscription
3. Love comic books? 
Explore the ComiXology.com website and download the app.


Cell Phone Fun
A REFERENCE LIBRARY IN YOUR POCKET

4. Check the local want ads:

Craig's List (craigslist.org)
Don't miss searchtempest.com (an aggregate of Craigslist, ebay and Amazon's listings)
FreeAdsTime.org
sulekha.com
oodle.com
KiJiJi.ca (Canada)
gumtree.com (UK)


5. Settle an argument: 
Find the answer on one of these Encyclopedia Websites:

britannica.com
worldbook.com 
reference.com
wikipedia.org
answers.com
howstuffworks.com
Encyclopedia Smithsonian (www.si.edu/explore)
Google Scholar (https://scholar.google.com/)


6. Identify that Thingamagig:
Google Goggles app. Take a picture with your cell of just about anything... a building, famous painting, traffic sign in a foreign language. Upload to your Google Goggles app, which plows through Google's enormous image recognition search engine, for a quick ID.
Google Lens- On new Pixels, Google Lens function does this, and is built right in!
7. Look up a phone number for free:
Phone book/ yellow pages basic listings are free:

www.whitepages.com
www.yellowpages.com  


8. Find your Dream Job:
Job hunting websites: 

9. Check the weather forecast:
Weather websites to visit/bookmark: 
Intellicast.com
Wunderground.com
Weather.com
Weather apps to download (with audible alerts):
NOAA Radar Pro 
Yahoo! Weather; a free and beautiful weather app
1Weather- free app


Cell Phone Fun
TRAVEL RELIEF

10. Find your way around in a new town: 

Make sure you buy a Smartphone with a built-in GPS device. You can find this function on an Android by opening Google Maps.
11. Peek at a road map:
Visit the always ready Mapquest and/or Google Maps
12. Find cheap airline tickets: 
See our Budget Travel Guide for an excellent online game plan.
13. Quickly board your plane:
Most airlines let you skip a long wait in line and avoid having to print out boarding passes. All you have to do is show your mobile boarding pass on your cell phone at the gate.
14. Communicate in a foreign language:
This is one of the coolest new mobile features for travelers. No need to carry around a bilingual dictionary or phrasebook any more. With Google Translate or the iTranslate apps, your Smartphone can be used to translate, out loud, a bilingual conversation, as it happens in real time.

Google Translate and Bing Translator apps can also translate signs by pointing your phone's video camera at it, to reveal its English translation. 
15. Mail a custom-designed postcard home:
Postcard on the Run, a free app:
Snap a Smartphone selfie of yourself visiting the Eiffel Tower, add a message, then send the order on to the company. For a nominal fee, they print your postcard out and mail it to your envious buddies via snail-mail.


Cell Phone Fun
AWESOME PHOTOGRAPHY WITH A SMARTPHONE

16. Carry around a photo album of your favorite pics and vids:
This one is easy; all Smartphones have the ability to take, store and display photos and short videos. You can also upload digital images from other devices (like your PC) to your cellphone.
17. Print out an instant photo from your cell:
With this portable, cordless photo printer, you can instantly print out a 2x3 inch sticky-backed picture, straight from your phone/social media buddies. Sweeet!
Tip: Read all the fine print regarding phone compatibility and necessary apps, etc.

18. No more "Can you take our picture?"

Welcome to the art of "Selfies". It is common practice to take self-portrait photographs by holding the camera out at arm's length, by using a Selfie Stick for longer range, or even by mounting your cell phone on a tiny drone which hovers above you. 
19. Snap fun and unusual randomized-effect photos:
This is a blast! With the ToyCamera app, you can snap a picture, and the app will randomly apply one of eight different filters to the image. You never know what you'll end up with, adding mystery and fun to your iPhone photography.  Also Retro Camera Plus app for Android is similar.
20. Snap telescopic photos thru your Smartphone:
You may have discovered this by accident... Your Smartphone's camera works pretty well through a telescope or binoculars. Just hold the lens up to the telescope and snap away. You should be able to capture the magnified image. Try it... no app needed!
Want better results? You can capture some really grand telescopic photos with this inexpensive device:
Cell Phone Fun
ENTERTAINMENT: GAMES, MOVIES & MUSIC

21. Carry your music library in your pocket:
Yep, we know, that used to be IPod's selling slogan. But the days of using a separate device to hold your music files are ending, as Apple slowly phases out the IPod. Why? Your cell phone can perform that function very well, and that is exactly how most folks access their favorite tunes these days.
22. Stream music right to your Smartphone:
Your Smartphone is also a tiny radio. Stream music easily by downloading apps from Spotify, Pandora, iTunes, Google Music and Hype Machine 
23. Name that tune!
There are several apps available now which can recognize and identify any song, just from a short audio clip. The Shazam app is by far the most popular music recognition service for iOS. Try SoundHound for Android.
24. Tune your guitar:
Turn your phone into a tuner for guitar, ukelele and other stringed instrument. Two popular apps are GuitarTuna and Fender Tune.
25. Stream a movie:
The five most popular movie streaming apps are: Netfix, Amazon Prime, Hulu, HBO Now and Filmstruck.
26. Play a video game:
Did you know that more people play video games on their Smartphones than on any other device? Cell manufacturers are wising up to that fact and incorporating much better gaming hardware into their high-end phones.

You'll need to download an app or two and even consider getting some comfortable peripheral equipment. Learn all about how you can join the crowd and have fun with Mobile Gaming on your own phone! 
27. Find your Android cell phone's hidden mystery game:
Android cell phones contain a fun and exciting hidden game. To find it, go to the phone's "settings"; hit the "about phone" tab until your phone's OS logo shows up. Hit the Marshmallow or Lollipop to launch the game. 
28. Experience Virtual Reality
... right on your Smartphone... for just $13! Read all about it here: Virtual Reality Games.


Cell Phone Fun
SOME AWESOME APPS:

29. Catch and record your mate snoring:
He or she denies that they snore? Prove it once and for all with your cell phone and the Night Recorder app. Your phone stays on standby until it detects noise, then it starts recording. Hopefully you won't catch a "snoring duo".  :)
30. Find the Big Dipper:
Download the amazing Star Walk app for Stargazing extraordinaire! Download it from the AppStore, Google Play, Amazon Kindle Apps, or Microsoft. A must-do.
31. Take your own EKG (Electrocardiogram):

Get this Kardia Mobile EKG Monitor Kit & app, capture a medical-grade EKG (tracing of your heart rhythm) and email it to your doctor or your own PC for printing. Now that's amazing!


32. Determine your heart rate:
Quickly and easily check your heart rate with Instant Heart Rate; a free app for Apple and Android.
33. Turn your cell phone into a breathalyzer:
Am I okay to drive? With the Smartphone Breathalyzer BACtrack Keychain & Free App, you can quickly determine if you can drive home... or should call a cab.


34. Solve a puzzling math problem:
Take a snap of your stubborn math problem, and Photomath (a free iPhone or Android app) quickly solves it, including showing the steps to solving it.
35. Find that dropped nail or screw: 
Metal Detector is a free app for IPhone or Android. Turns your phone into a mini-metal detector. Find that needle in a haystack... or look for buried treasure.
36. Lose weight:
Ask your doctor which weight-loss diet he or she recommends, and the answer will likely be "Weight Watchers". 

Why? It's a well-balanced, well-researched diet plan; proven to be safe, healthy and effective. Your WW plan fits your Smartphone like a glove! 

You can carry your personalized plan and points calculator right in your pocket, entering data as you eat throughout the day. 

Another really cool function: scan the barcode on any food item in the grocery, and voila! Up pops all the nutrition information ( & WW points) you need to make good diet choices. For more info, visit The Best Diet of All Time.
[Note: We receive no compensation for this honest endorsement.]


Cell Phone Fun
BANKING/BUSINESS/OFFICE


37. Scan with your cell phone:
Take a photo of any document, receipt or photo with your phone and convert it to a PDF or JPG file. Email it to yourself (for printing out at home or storing in your PC). Email it to a customer or business associate... no more "never received" faxes.
Scanner apps:
Genius Scan for iPhones
Scannable from Evernote
CamScanner for Android


38. Exchange business cards the modern way:
Scan in all the business cards you receive with your cell phone's camera. Apps translate the information on the card and store it in your phone list and on the cloud.

Business card apps: CardCloud; CamCard; ScanBizCards; WorldCard Mobile 
39. Deposit a check in your bank... without leaving home:

Many banks are getting on board with this one, and we predict they all will in the near future. You can deposit a paper check into your account by simply submitting a snapshot of it.
40. Take a payment by scanning a debit or credit card:
This function requires an account, approval and some setup. Read more from these POS (Point Of Sale) payment providers:
Near Field Communication (NFC)
Square Register
Square Credit Card Reader for iPhone, iPad and Android



41. Access Cloud storage; no more thumbdrives:
Android devices have a Google Drive app. Scan your documents to PDF and save them to your virtual drive in the cloud! Easy Peasy! 
42. Scan a barcode or QR symbol: 
All the major app stores offer several free barcode scanner/QR reader apps (i.e. Barcode Scanner for Android). They turn your phone camera into a scanner.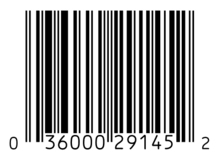 Barcode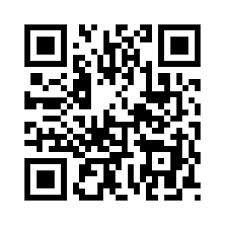 QR Code
This is cool because you can:

Scan packages in the USPS, UPS, and FedEx systems to access shipping info.

Scan items at the store to get their price and more information on them. ShopSavvy app will even check for better prices elsewhere.
Ever wonder what those strange symbols were on packages in the store, menus or in other printed media? Those are QR codes! (see pic above left). Scan one and you will be linked to a related website or provided other pertinent information, phone numbers, email addresses, calendar events, etc.


Cell Phone Fun
USEFUL GADGETS & COOL TOOLS

Surely you know of several useful functions your smartphone already has built in, such as #43 thru #47 below.
43. Clock/alarm clock/timer/stopwatch/watch: Built-in Clock app (tap Clock on home screen)
And for a highly praised alarm clock that uses your sleep cycles to determine the best wake up time: Sleep Cycle Alarm app. It works!
44. Calculator: Built-in Calculator app on homepage
45. Calendar: Built-in Calendar app on all smartphones
46. Flashlight:
iPhone: Swipe up from bottom to open Control Center, where you will find the Flashlight button.
Android: Scroll down to open Notification Panel. Tap "Flashlight" on and off. On new Pixel, it can be found in the "Quick Settings".

47. Voice recorder: Audio Recorder app; 

iPhone: Voice Memos app may be found in the "Extras" or "Utilities" file on your phone.
Android: Look for your voice recording app as "Recorder", "Voice Recorder," "Memo" or "Notes"


NOW check out some other useful tools and apps you might not know about:
48. Jot down some notes or a To Do list:
Google Play: Notepad & To Do List app
iphone: Note Taker app 


49. Print out notes, receipts, to do or shopping lists while on the road:
With this wireless portable printer, you can print out notes instantly on thermal paper. It's small but totally totable!

Tip: Read all the fine print regarding phone compatibility and necessary apps, etc.


50. Tell the temperature, humidity or barometric pressure:
Smart Thermometer app; Thermodo app; Barometer app; Humidity app
51. Use your phone as a spirit (bubble) level:
Free iHandy Level app

52. Measure a bedroom:
Free apps: EasyMeasure or SizeUp (Apple and Android) 
53. Which way is north?
Turn your phone into a compass with these free apps; Smart Compass (Android) or Compass app (iPhone).


Cell Phone Fun
PHONE FUNCTIONS

54. Throw out your Rolodex or address book:
(Keep all your contact info in your smartphone's phonebook)
55. Turn 2 cell phones into walkie talkies:
Free Voxer and Zello apps
56. How about video chat via Smartphone? 
"Duo" app for iOS and Android; FaceCall for iOS
57. Oh, yeah, last but not least... you can make a phone call.


---
Be Smarter Than Your Smartphone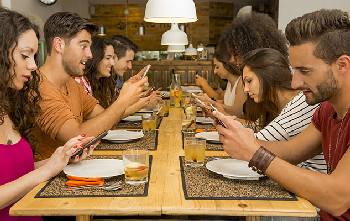 "Technology can be our best friend, and technology can also be the biggest party pooper of our lives. It interrupts our own story, interrupts our ability to have a thought or a daydream, to imagine something wonderful, because we're too busy bridging the walk from the cafeteria back to the office on the cell phone." 

   ~Steven Spielberg
---

Well, so we just got through telling you about the many useful and fun things you can do with your cell phone. But we also advocate moderation in all things, and the use of a little common sense when it comes to your beloved phone.
Put this amazing device in its proper perspective! Don't let it interfere with meaningful interaction with others. Don't be rude or thoughtless; silence your smartphone in meetings, at concerts, at the doctor's office, while you are driving, and while eating a meal.
Guess what? Things will wait until you are in a more favorable environment!
The two videos below might just give you a little food for thought on this issue:


I Forgot My Phone:


Disconnect To Connect:



How to Silence Your Phone
Knowing how to silence your cell phone is essential. And you may go through some fairly convoluted steps to hush it up. But sometimes the process used to mute your phone can be complicated, and if you forget one step, your phone may sound off with an extremely embarrassing alarm tone in the middle of your child's Christmas pageant!

There are several methods you can follow to keep your phone temporarily quiet, including muting, then setting on "vibrate" while muted; putting on "Silent" mode; using the iphone's "Do Not Disturb" feature; or downloading a phone silencing app (like RD Mute or Shake2Mute).
But when it's important that your phone stay absolutely quiet... there's nothing more sure than simply SHUTTING OFF THE POWER!

Turn the darn thing off while chatting with your doctor, enjoying a glorious symphony concert, or sitting down to dinner with your loved ones. Your world will NOT come crashing down around you if you delay checking those emails or text messages until after the supper dishes are done.