Clothes And Shoes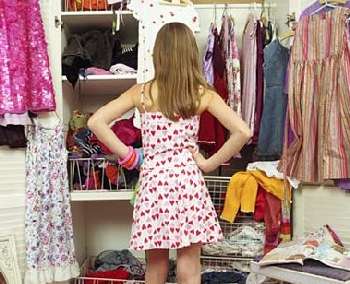 "Clothing is the first step to building a character." 
    ~Sylvester Stallone
---

At first we debated over whether to include clothes and shoes in our "gadget website", as they could hardly be considered gadgets.
But after doing a little research, we were surprised to find that there are tons of new high-tech garments on the market, or being developed. Honestly, as you will soon see below, most are worthless.
A few were worthy of mention because they appear to be quite useful or perfect for gift-giving. Just a taste below of what we found.
To see some special clothes we truly love, visit here. 
And this page showcases some of our favorite shoes and sandals.

---
Stash Waterproof Pocket Shorts

This one's in the development stage
at Kickstarter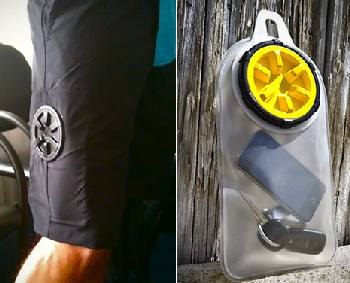 How many times have you been to the beach or pool and decided to take a dip? Same old problem every time: where to hide your valuables (cellphone, keys, wallet) while you swim? 
These innovative swim shorts sport a patented waterproof pocket which is sewn into the lining of the pants. Swim as long as you like without worrying about your essentials getting wet OR being lost or stolen. Clever!


---
Interactive T-shirts

T-Qualizer El Lit Sound Activated Gradient Equalizer T-Shirt

(Try saying that after 2 beers)

A graphic equalizer t-shirt which dynamically changes with sounds or music.
Sure to turn heads at the dance club!

---
FlipSidez Custom Logo Flip Flops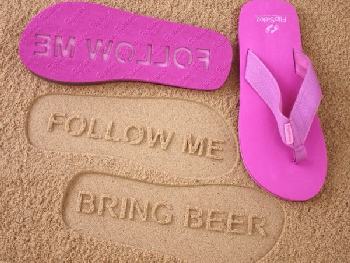 Too cute!

Design your own personalized "sand-imprint" Flip Flops. Works best in sand but can also imprint in snow.

This would be a super gift for a beach-bound child; or outfit your entire beach wedding party with them. 

Visit the seller's website here: 
https://flipsidez.com/
[Note: We receive no compensation for this recommendation.]
---
Clothes and Shoes
Goofy Hi-Tech Clothing

In our internet ramblings we came across some clothes and shoes that are actually, seriously being marketed as high-tech. We think they've gone off the deep end. 
We admit it! We love our gadgets; but do you really need to sew them into your clothes?

These garments were voted by us "most likely to gather dust in your closet":

The Flexi Freeze Ice Vest

Hmmm... might be useful during Happy Hour.
---
Scott e vest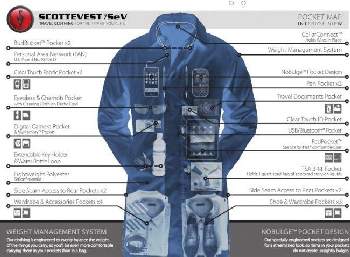 Let's see you get thru airport security in this!
---
The Flask Tie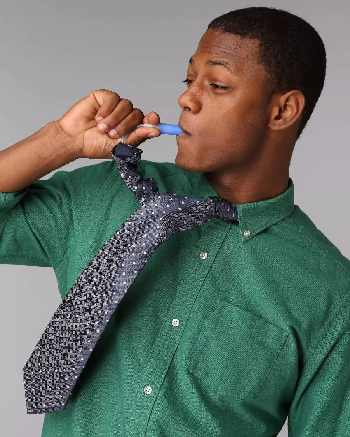 Why wait 'til 5pm?
---
Fabrican Spray-on Clothing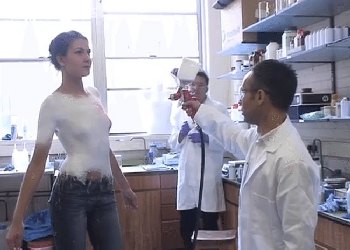 Wonder if it's rainproof.
---
USB Necklace & Cufflinks

Maybe if you work for the CIA
---
Beer Koozie Gloves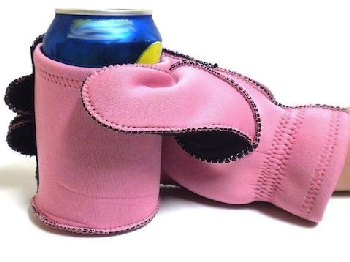 Welded to your brew
---
Scott e Vest Travel Boxers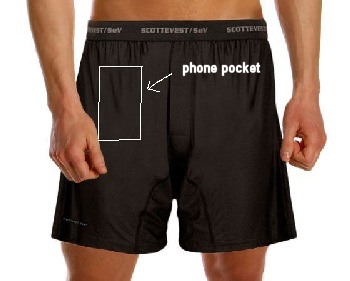 Can't miss that text!
---
The Ostrich Pillow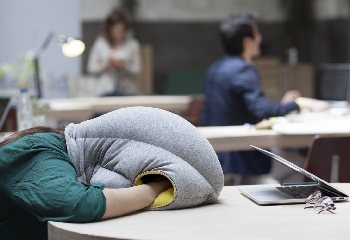 Your boss will love this!
---

Ever wish someone would get you a Snuggie for Christmas?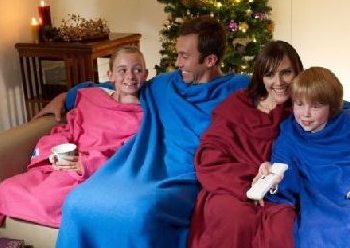 But did you know what happens when you get up?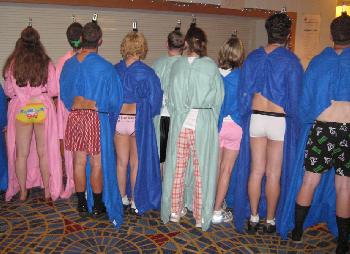 Just so you know.
---

And speaking of backsides...
The Great Japanese See-Thru Skirt Hoax

A few years ago, 2003, to be exact, a story hit the 'Net about fake see-through skirts which had become the rage in Japan.

Images of bottoms/panties were painted onto normal skirts or dresses to give the illusion that you could actually see through their clothing.

The world noticed, and when requests started pouring into Japan to place orders for the skirts, it was revealed that the garments did not exist, and the pictures were actually just Photoshop manipulations.

Just had to give you a peek anyway: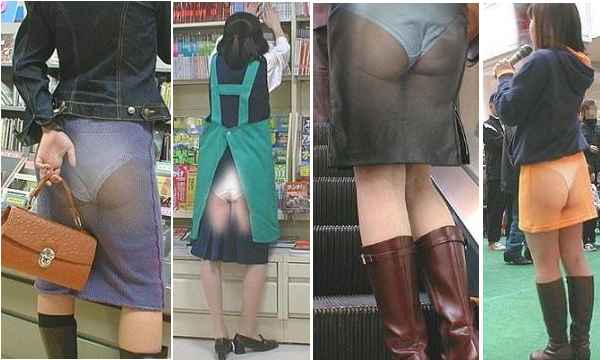 ---

And just when you think you've heard it all...
Japan Again!
The Love Detection Bra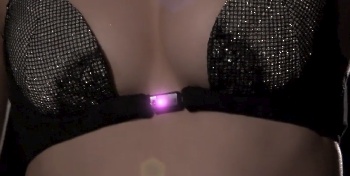 Those crazy Japanese inventors are at it again. One of their latest hi-tech gadgets is the True Love Tester Bra, touted as a "chastity belt for the breasts".
It supposedly opens only when the wearer displays physical responses (increased heart rate) indicative of loving feelings.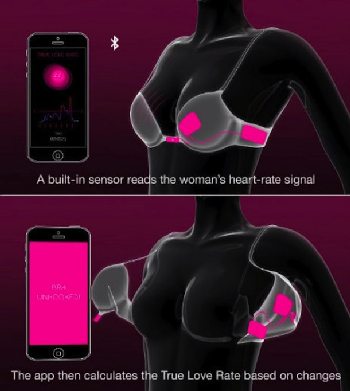 The bra contains heart rate sensors that communicate with a smartphone app via Bluetooth. When it detects that the heart rate is in a "sweet spot", Voila! The female is in love, and the bra pops open.

What a colossal waste of time, money and talent!

Wonder if they gave any thought to what would happen if the poor girl was the victim of a mugging?
Adrenaline response, heart racing, bra flips open and the real fun begins.


MONTHLY CONTEST- WIN A PRIZE!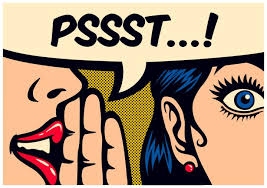 Do you love gadgets as much as we do?

Then tell us about your favorite(s)... gadgets which you found very interesting, lots of fun, life-changing or super useful.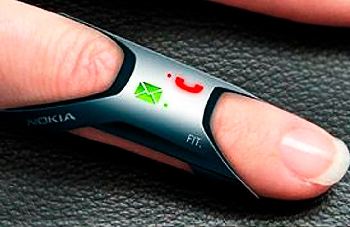 If your submission is judged the best one of the month, your post will be featured on our home page and you will win a prize valued at over $30!


So put your thinking cap on and tell us all about YOUR favorite gadget! You might just be the next winner!