Best Home Exercise Equipment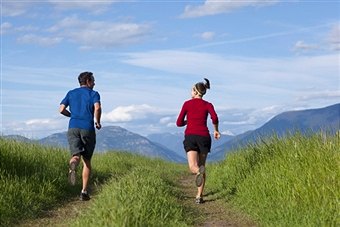 "Our growing softness, our increasing lack of physical fitness, is a menace to our security."
    ~John F. Kennedy
---

Well, I guess you have some interest in getting in shape and/or losing weight if you clicked on our "Fitness & Health" link. That's great! You are not alone. More and more folks are realizing the benefits of regular exercise and proper diet to improve their health... and hopefully prolong their life.
In other words, Exercise is HOT! You have many choices these days in exercise plans, the best home exercise equipment and high-tech fitness gadgets that have "come of age".

We have thoroughly researched these devices and give you our honest recommendations below. But first, a little nostalgic fun...


---
Best Exercise Equipment
Contraptions From Yesteryear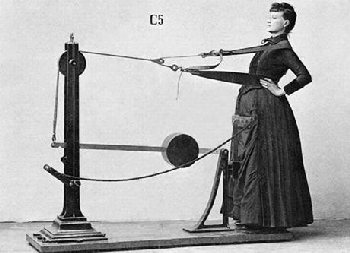 Before you explore modern health and fitness options, we thought it would be fun to take a quick look at some of the crazy gizmos and fad exercise programs that have swept the nation through the years.

People have always loved the idea of "passive exercise"; just sit there and let the machines take care of all that fat and shape you. But they soon discovered that this strategy did not work. "No pain, no gain".


---

Here you go...

1930s Women trying to slim down:



The 1950s "Jiggling Machine":



Grace Kelly joins in the Fun:



Love this one!
100 years of fitness in 100 seconds:


---

Alright now, time to get serious about fitness and health. First, you need to decide whether to join a professional fitness center, or exercise at home.

Join a Gym?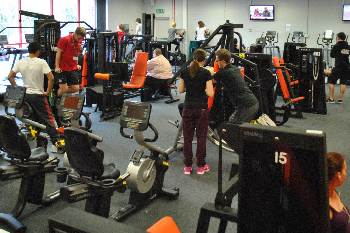 There are both benefits and drawbacks to using a gym:

Pros:

Supportive environment can be conducive to getting in shape


Access to lots of different equipment; sometimes even a heated swimming pool


Reasonably priced sessions with a personal trainer


Group classes can be fun and help you stay motivated


Cons:
Monthly expense & payment hassles (do NOT set up automatic payments)


The extra time spent just getting there


How long will you stay motivated? (Never pre-pay for more than a month or two) 


Sanitation; plenty of sweat to go around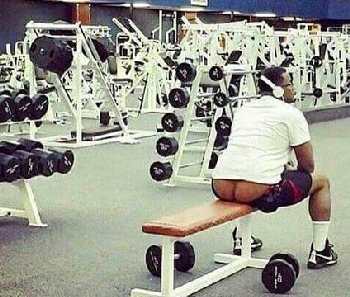 Always wipe... (The gym equipment)
---
Popular Fitness Centers

Below we list some of the more popular chain fitness centers. The quality of the facility, equipment maintenance, training help and management can vary widely from franchise to franchise.

Your best bet is to go online first and read the reviews. Then visit gyms in close proximity to your home and compare. Read the fine print before signing up, and keep all your paperwork.

A common complaint with just about all of these gyms is misunderstandings and errors (overpayment) of membership fees; difficulty resigning, etc.
Also, you might want to explore these Gym Exercise Routines and find out if the fitness center you are considering holds classes or group sessions in that routine.


---
Planet Fitness- Make sure to read the fine print; mixed reviews


Gold's Gym- Best if you like to pump iron; "body sculpting"


Curves- "Circuit Training" geared to women


LA Fitness- Mixed reviews at different sites


YMCA- Usually a fine option; inexpensive, pool, lots of free group classes


Anytime Fitness- Open 24 hours; ask for the 7-day free trial


24 Hour Fitness- Some have pools and childcare; usually spacious and tons of equipment



---

Best Home Exercise Equipment
Create a Home Gym

Since we are somewhat isolated where we live and do not commute to work, we decided to get some sturdy home exercise equipment and work out at home.
Read about the exercise devices we chose, and how they worked out here: Health Fitness Equipment.

Keep motivated with your exercise routine by wearing a Fitness Tracker. The best ones now track your sleep habits too.
The most popular stationary bicycle and jogging treadmill we could find.
An amazing swimming device our friend invented, which allows a full-tilt swimming session in a tiny corner of your pool. Meet the Bowswim!
Doctor advised you to lose weight? Follow the safest, easiest and Best Diet of All Time.
Do you sit at a desk all day long? Stay healthy and fit while you work with a Sit-Stand-Walk Treadmill Desk. It changed my wife's life! 


---
Best Home Exercise Equipment
Should you go with a Home Gym?

PROS:

Private- no embarrassment factor, no need to dress up 


Comfortable- Set the thermostat, pipe in your favorite music and start jammin'


Sanitary- No need to de-germ equipment prior to use


Convenient- Walk the treadmill at 6am, without even getting in the car! No waiting in line


CONS:
Must be self-motivated (no group classes, personal trainer, peer pressure)


Equipment much more limited


Initial high cost of home exercise equipment


Must be self-motivated (no group classes, personal trainer, peer pressure)


---
The Latest Exercise Crazes
There are many "buzzwords" surrounding the health and fitness industry today (such as Cross Training, Spinning®, Pilates, HIIT and The Movement). How do you know which of these systems are truly beneficial and appropriate for YOU?
We suggest a short trial of the classes which interest you; ask for a few free sessions. You should also find the links below helpful.




Don't Miss Out!
Bookmark the site and visit us later
Subscribe to our RSS Feed to stay on the cutting edge
AND/OR
Subscribe to "The Happy Gadgeteer", our FREE monthly ezine below:


---