Health Fitness Equipment
Gadgets & Gear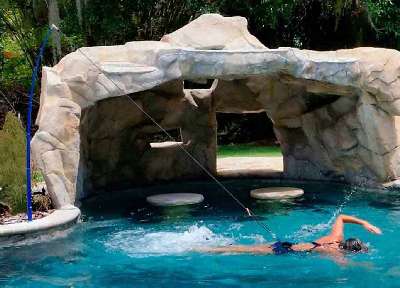 The Bowswim® Swimming Resistance System

So how do you like to keep in shape?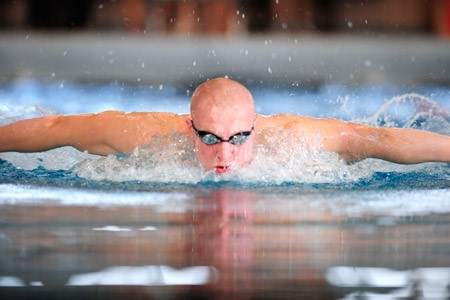 Do you prefer a refreshing swim after work?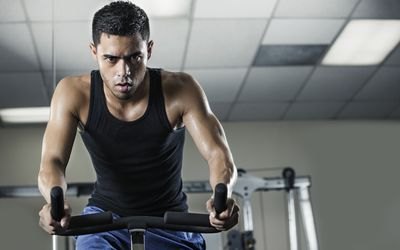 Spinning your heart out on a stationary cycle?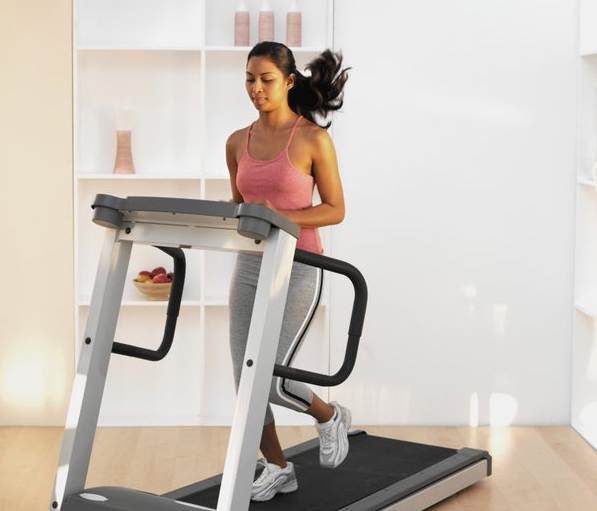 Or do you prefer jogging your way to health and fitness?

Sometimes it can be hard to stay committed to your important exercise regimen. But… there is cutting edge health fitness equipment available today that can help keep you on track.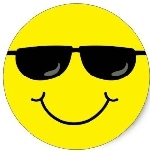 Below, we cut to the chase and present our carefully selected cream of the Health Fitness Equipment crop.


---

Health Fitness Equipment
The Bowswim®Swimming Resistance System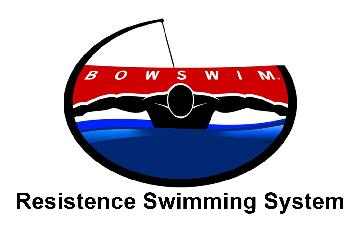 The first piece of health fitness equipment we will discuss is a clever swimming device invented by one of our closest friends, Randy Reid. 
Are you aware that swimming, and/or calisthenic exercises in water, are probably the most aerobically effective, yet low-impact exercise routines you could engage in?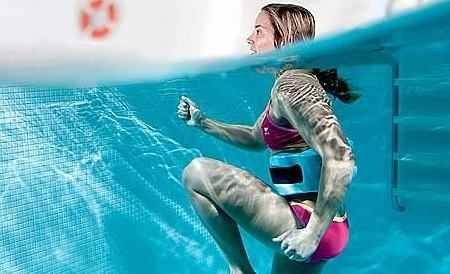 Smoothly pushing against resistance (water) without pounding those joints can get your heart rate up and muscles pumping without damaging your tender knees or spine.
For these reasons, swimming resistance or water exercise is widely regarded as the most ideal fitness exercise. Just ask your doctor.


---
Health Fitness Equipment
Got Water?


Okay, so you have a swimming pool out back. It's beautiful, but not really appropriate for serious aerobic exercise (swimming laps).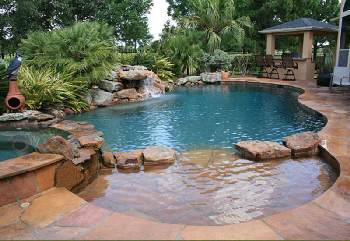 Or, the community swimming pool at your condo is long enough, but usually looks like this: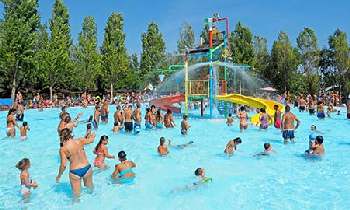 Yikes!
How could you ever swim laps in that?
The solution...  claim just a tiny portion of that pool for your own personal full-sized workout.

Enter....

Randy's....

Bowswim®!


---

Health Fitness Equipment
The Bowswim® Story


Okay, so there are a few other "tethered" swimming devices on the market. But the Bowswim® is different. And this is why we recommend the Bowswim® above the others.
Our friend Randy first became interested when he used another "swim tether" to get some exercise. He loved the low-impact aerobic workout he got, but the device ended up breaking after just a few uses. 

Randy became intrigued with the swim tether design and did some research. He had his friend Cathy Turner, an actual Olympic swimming champion, try out all the other swim tethers currently on the market. This professional athlete was able to break every last one of those other devices! 

So by then Randy was on a mission: he was going to build the best swimming tether resistance equipment on the market. Unbreakable.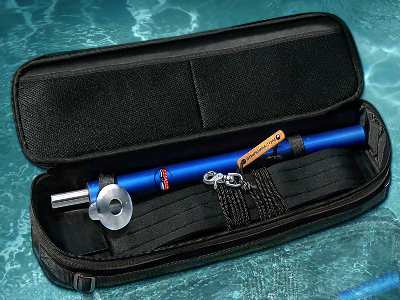 He started from scratch with a new design, using more durable materials and superb craftsmanship throughout the system. After several trips to confer directly with his manufacturers, he finally came up with a cutting-edge, attractive and super sturdy swim exercise tether which he named the Bowswim®.

His Olympic swimming friend tried hard, but could not break his new and improved model. [Patents are pending.]
Our friends have a Bowswim® installed on their pool deck and swear by it. We have tried it out ourselves and also give it a rousing "Thumbs Up"!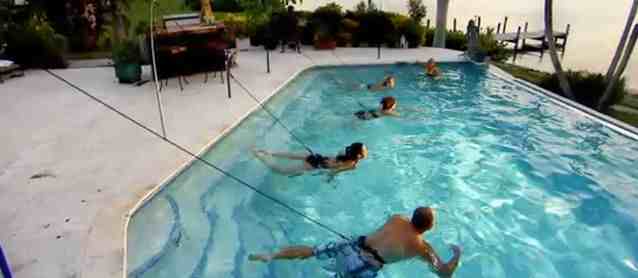 | | |
| --- | --- |
| | You'll find a buying link to this "Amazon's Choice" quality swimming exercise device below: |
---

Health Fitness Equipment
AquaLogix System


Just not much of a swimmer?
Aquacize, or calisthenic exercises performed in a pool, also provides a marvelous low-impact cardiovascular workout.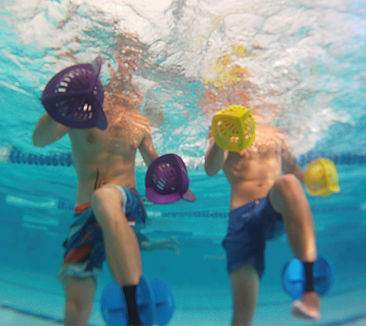 This is one crazy-looking but highly rated kit for full-body water resistance training.
Here's an Amazon affiliate link to find out more about this system:

---
| | |
| --- | --- |
| | Moov Now Motion Based Coach |
Want to keep statistics on your water-based exercise regimen? Get one of these waterproof swim fitness trackers and wear it during laps.
---

Health Fitness Equipment
Stationary Cycling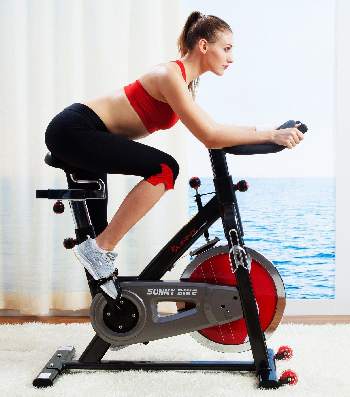 The Sunny Health Bike
Stationary cycling is also touted as a fine low-impact home aerobics program. Even if you have "bad knees", you can benefit from a moderate cycling regimen. Ask your physician for guidelines so you don't overdo it.
Stationary cycles are great to park in front of a TV set to keep you entertained and distracted from the monotony of the repetitive exercise moves.

We have not personally had or used an exercise bike in many years, so we had a lot of research to do. One unit that stood out from the crowd was the Sunny Health & Fitness Exercycle. 

Not only was it named the top choice for "Best Exercise Bike in 2018" by a Very Well Fit independent review, it is also an Amazon's Choice item.



Near-silent belt transmission
Rugged equipment with heavy-duty flywheel
Fully adjustable seat
Metal bottle holder 

Health Fitness Equipment
Treadmill Jogging


Nautilus T616
Consumer Reports found this treadmill to be the best combination of reasonable price,  portability, sturdiness and user-friendliness.



Fold it up and slide it under the bed.
Excellent score for exercise range
Chest-strap heart-rate sensor 
Two cup holders and a book rack for reading or watching videos on a tablet while you exercise.

PERSONAL JOGGING MUSIC
Chill to your favorite tunes as you exercise, while others watch TV undisturbed.

Answer phone calls hands-free. 
Sweat resistant and designed to tolerate a lot of movement.
Clothes clip to keep it close and organized. 
The Jaybird app lets you customize your own sound profile.