Cool Gadget Blog
The Cool Gadget Blog is our mini-journal showcasing the cream of the gadget crop. It...
-Lets you know whenever any new Web pages appear on Our Favorite Gadgets website, telling you about our greatest new find.
-Keeps you on the cutting edge with other news or postings about Cool Gadgets (like a super new drone or a clever tool just released).
Just Click on the orange RSS button to have the Cool Gadget Blog added to your own personal feed.
Fit Bit Alta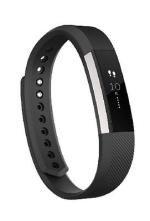 I was recently given this delightful little gadget for my birthday. I had been in somewhat of a slump as far as motivation to exercise was concerned. I