Cool Shoes
We Love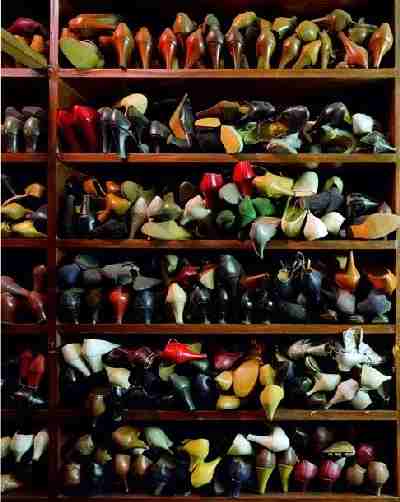 Now these weren't so cool...
Just a small portion of Imelda Marcos' 3,000+ pair shoe collection.

Whereas it took us forever to formulate, plan and create our Special Clothing Section,  this "Cool Shoes" page practically wrote itself! 
All we did was list cool shoes we had enjoyed throughout the years.
Then we whittled it down to a short list of our favorites. Easy Peasy...
---
Cool Shoes
Crocs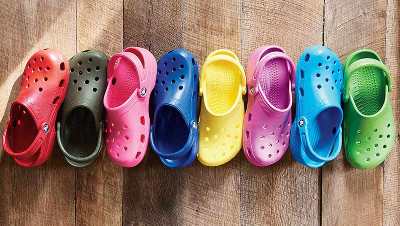 If you're like my wife, the older you get, the less you can tolerate tight, confining shoes on your feet.
Crocs, (those popular plastic foam clogs) came along at just the right time for her, and she keeps several pair in her closet. 90% of the time, that's the shoe she is wearing.
Crocs were originally designed to be boating shoes, but quickly became popular with hospital staff and restaurant workers, who spend long hours on their feet.

Although some folks consider them ugly, they are very lightweight, waterproof, durable and versatile. Bonus: Crocs fit loosely, allowing for the use of ankle-foot braces or bunion pads while wearing them.
Crocs... the most comfortable clogs, sandals and slippers on the planet!
TIP: Don't buy the cheap knockoffs... they are not the same; they don't fit right or last as long.

Classic Clogs- #1 Bestseller affil link:



Flip Flop Casual Sandals:

---

Cool Shoes
Birkenstocks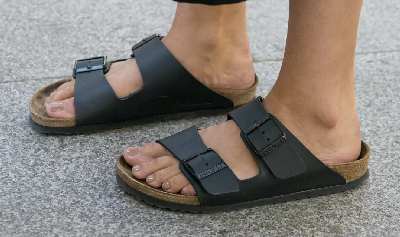 My wife has had a pair of these clunky sandals in her closet ever since I met her. She claims they are super-comfortable and have been a "fashion staple" in America for decades.
Birkenstocks are a classic, and have been manufactured in Germany since the 1700s! The shoes are made from cork and leather, with a patented design which allows the sole of the shoe to mold to the unique shape of your foot.
Warning:
Birkenstocks have a "learning curve". When you first start to wear a new pair, the sole seems heavy and unyielding. They can even hurt at first. But as you walk more and more in them, they become more pliable as they adjust to your foot and gait.
So I guess you could say... no pain... no gain.

I found the results worth the effort, and you will too.

Classic Arizona Unisex Sandals:

---

Cool Shoes   
Kalso Earth Shoes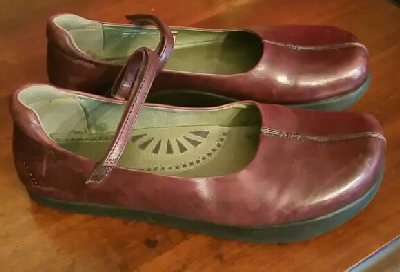 Remember Earth Shoes? Those little flats and sandals that came from Denmark in the 70s, with the heel lower than the toe?

The theory behind this patented Negative Heel Technology® was that it burned more calories, improved your posture and strengthened your calf muscles. (you know, always walking uphill...).

There must be something to it, because the Kalso Earth Shoe has stood the test of time, and remains a fashion favorite. Fans claim the generous arch support, padded collar, stay-put closure straps and negative heel combine to make for a superb and healthy shoe.
Honestly, my wife hasn't worn Earth Shoes in years. We included it in case you want to try one of our Classic Cool Shoes.


Kalso Classic Solar Shoes:

---

Cool Shoes
Tevas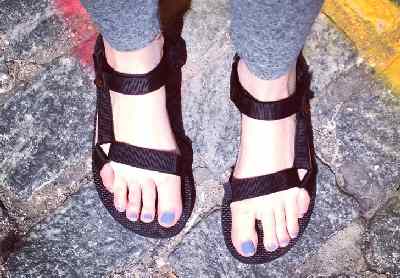 In the picture above, they look like ordinary strap sandals, but they are actually the original sport-sandals.
So what makes Tevas so special?
They are comfortable as heck
Totally waterproof 
Rugged enough for any athletic outdoor adventures you can throw at it!
Foam core and Velcro closure for quick on-and-off
Tevas Original Universal Sandal:

---

Cool Shoes  
Merrell Ventilated Shoes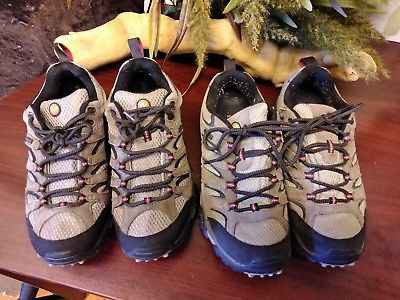 I have a pair of Moab hiking shoes, and just love them. Here's why:
Lightweight yet sturdy. (Heavier boots make you tired quicker.)
Mesh upper construction allows great airflow/ventilation to your feet.
The mesh lining wicks sweat away, keeping your feet dry during your hike.
Waterproof for hiking through wet terrain.


Moab 2 (Mother Of All Boots) Vented Hiking Shoes:
---

Cool Shoes  
Under Armour HOVR Running Shoes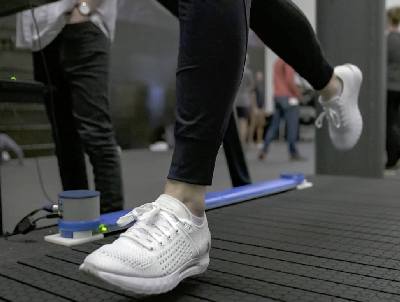 We included these joggers in the Cool Shoes page because they are "Smart Shoes" (after all, we are a gadget website, you know.)
Although they perform a fitness tracker role, these are some really fine running shoes in their own right. Reviewers were impressed by the well-cushioned yet flexible sole, impact absorption and breathability.
Now for the bonus: Sensors in the shoe digitally track, analyze and store all your exercise data to help you keep on track and engaged with your fitness regimen.
Under Armour HOVR Sonic
Connected Running Shoes:

---

Cool Shoes
Hickies Shoe Lacing System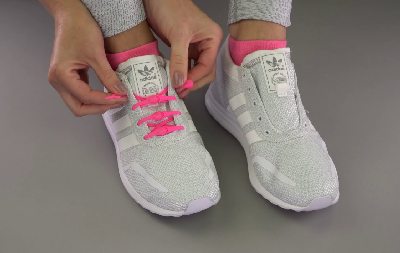 Never tie shoe laces again! 
These clever lacing straps snap into your shoes when you first get them. Then just slip them on when ready to wear them.... without tying.

Great for kids.
Amazon's Choice, multiple colors to select from:
Hickies for Kids