Special Clothes
We Love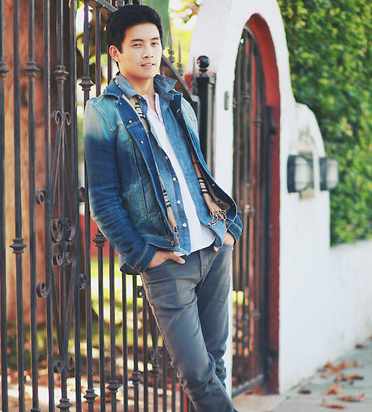 "Shabby Chic" dress is always in!

Welcome to our Special Clothes page. When we say "special" here, we're not talking about special occasion dress-up garments. We mean clothing that we love and consider exceptionally comfortable, reasonably priced, and durable enough to wear every day.
As you may have figured out if you have trolled through some of our site here, we are casual kind of folk. 

We live on 3 acres of pine forest along with 3 dogs, 4 cats, 8 hens and one (happy) rooster, 2 big fat white rabbits and scores of gopher tortoises. You can meet our critters here.

Anyway, we do a lot of hiking, four-wheeling in the forest, gardening and daily maintenance chores around the old homestead. This type of lifestyle lends itself best to comfortable, casual and sturdy clothing... 


| | |
| --- | --- |
| | ...yep, we're talking about good old jeans and t-shirts! |
---

Special Clothes We Love
Blue Jeans!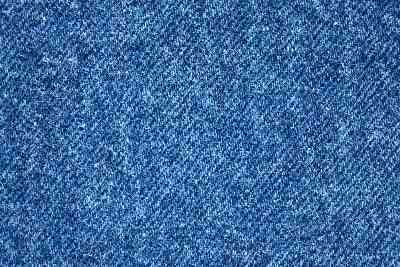 Blue jeans have woven themselves forever into the fabric of our lives! Although they were first popularized on a massive scale in the U.S., blue jeans are probably the number one clothing item seen around the world today.

---
A Quick History of Blue Jeans

Although you might believe that blue jeans were first created in California, the very first denim jeans were actually made in the early 1800s by Jean-Gabriel Eynard, a Swiss banker, who furnished "bleu de Genes" as uniform pants for Italian soldiers.
It wasn't until decades later, in San Francisco in 1873, that Levi Strauss patented and began to manufacture blue denim pants with riveted stress points... the classic Levi Strauss blue jeans... which are still #1 today!

Blue jeans became a major fashion staple over the years as they were embraced and popularized in turn by:

U.S.GIs In
"Waist Overalls"

These baggy blue denim work pants were introduced to the world by American soldiers in the 1940s, who wore them for work details as well as off duty.


---

Teenage Angst 
Dean in Jeans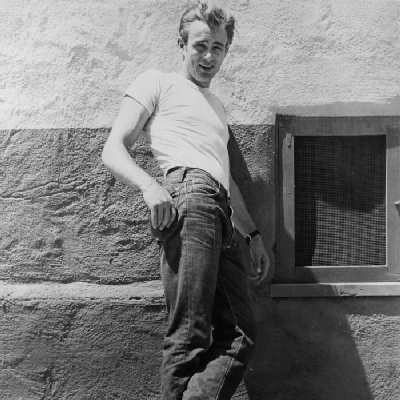 "The Look"

In 1955, James Dean appeared in the movie "Rebel Without a Cause" wearing blue jeans and a white t-shirt (and a black leather jacket). 

As Dean was considered a symbol of youth rebellion at the time, blue jeans exploded in popularity, with millions of youths copying that "rebellious uniform".


---
---

The Hippies
Bell-bottom Blues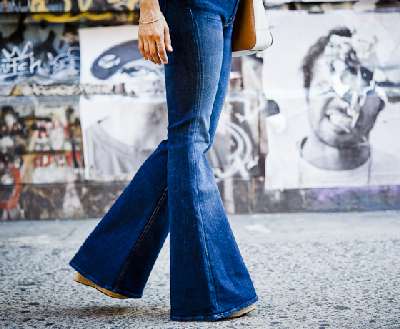 The 1960s brought legions of hippies clad in their bell-bottom blue jeans and tie-dyed t-shirts.


---
Blue jeans never looked back! 
By the 1970s, blue jeans were being worn by mainstream Americans, and had worked their way up to the favorite choice for casual wear.


---

Special Clothes We Love
The Best Men's Jeans


So... what are my favorite men's jeans?
Hands down... Levis 505 jeans.

As you can tell by looking in my closet:
Why do I love these classic Levi's 505s?
They just fit so well. Even when they loosen up after you have had them on for an hour or two, they still feel fine and look great.


They last forever. Well... almost.


Reasonably priced... 


Levi Strauss 505 Regular Fit Jeans are one of the most popular blue jeans on the market today... you might just say it's a cultural icon, along with the #1 Levi's 501 label.

You don't have a pair of classic Levi's jeans? Get with it, Dude...

You can order the different sizes through this one Amazon's affiliate link:

---

Special Clothes
Wranglers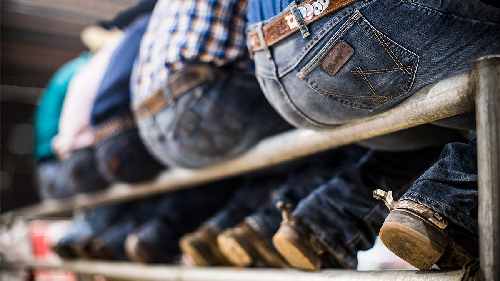 Wranglers are runner-up to Levi's;
and are very popular out west.

Although I personally don't wear them, my wife tells me that she and her girlfriends heartily approve of cowboys in tight Wranglers.

Wrangler Men's Original Fit Jeans

All sizes available through this link:

---

Special Clothes We Love
The Best Women's Jeans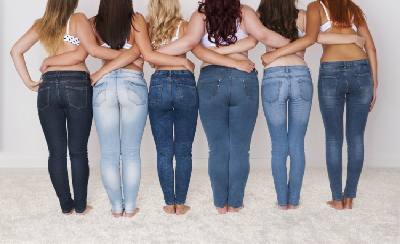 And what are my wife's favorite brand of jeans? 
Well, you know how girls are... she has 3 brands which hang regularly in her closet: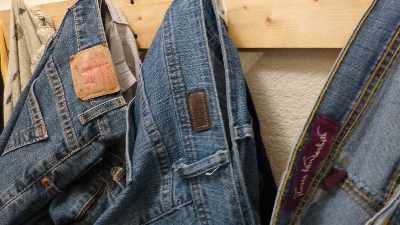 | | | |
| --- | --- | --- |
| Vanderbilt | Lee Riders | Levi's |
Hmmm... something interesting I noticed... all three of these brands of ladies jeans contain some stretch material, like Spandex, in the fabric. Men's jeans do not. I wonder why...


---


Levi's 550 Classic Relaxed Tapered Women's Jeans
This must be a vintage classic, because we couldn't find this style available anywhere today.

This is the closest pair of women's Levi's we could find:

---


Lee Riders Women's Relaxed Fit Straight Leg Jean

---

Gloria Vanderbilt Women's Amanda Jeans

Her Amazon #1 Bestseller Blue Jeans:

---

Special Clothes We Love
The Best T-shirts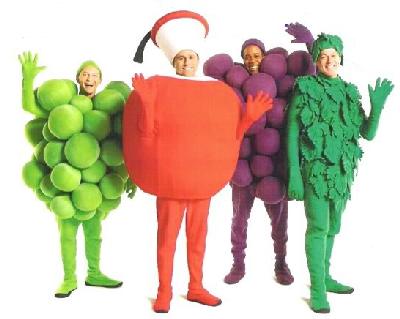 Guess Who?

We could have gotten crazy here, and sent you off to one of those fancy online catalog clothing shops, where "special" t-shirts (You know... exclusive brushed cotton, breathable and unshrinkable...) sell for only $29 apiece!
Why do that when you can get the best t-shirt around for about $5 on Amazon? I have a closet full of these babies, in a rainbow of colors. They have the mandatory front chest pocket and NO cloth label to scratch the back of your neck. 
They are also soft, breathe okay as far as I know, and don't shrink in the dryer. Love them, love the price.
Here you go:

---

Special Clothes
Go Retro!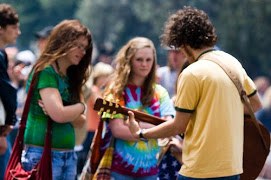 Haight-Ashbury hippie mecca in the 60s.

Put on these babies and walk around the mall in them. Sure to turn some heads! (Believe it or not, the hippie look is in style again.)
Go for that nostalgic Haight-Ashbury look with these togs: