Emergency Survival Equipment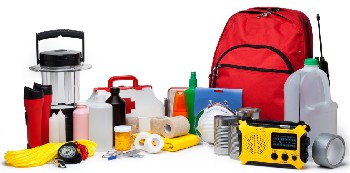 Many of our site pages are a lot of fun, but this page is more serious in nature. Sadly, it could also end up being our most important one of all.

While we hope and pray you will never need the survival gadgets and supplies we recommend in this section, we strongly recommend that you prepare for the worst and hope for the best.

We personally follow this advice, and constantly add to and upgrade our own homestead survival program. We have individual bug out bags, water purification devices, portable generators, a small solar system and numerous other emergency survival equipment, gadgets and gear.
All of the items in this section can be used even if the worst-case scenario never becomes a reality. So it is not only money wisely spent, it is never wasted.
---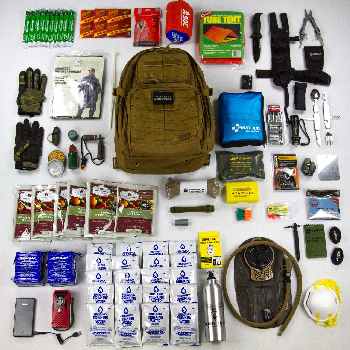 As "survival" is now a hot topic, there are literally hundreds of survival or "prepper" websites on the net these days. You could go crazy trying to figure out which supplies and gear would be the best and most cost-effective for your "kit".

That's where we come in. This section of OurFavoriteGadgets.com provides a clear and concise plan you can follow to equip your own family with the best supplies for survival, in any possible disaster.

---
Emergency Survival Equipment
Short-Term Survival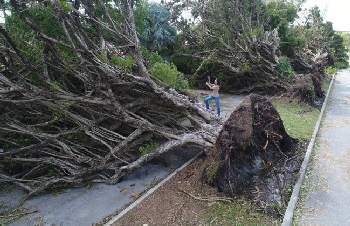 A few weeks ago, Hurricane Irma blew through here (north Florida). Luckily, we sustained no structure damage or flooding; however, the storm made a mess, and we were without power, cable and phone service for four long days.
Irma provided us with an unexpected opportunity to test our short-term survival plan... and guess what? Our generators saved the day!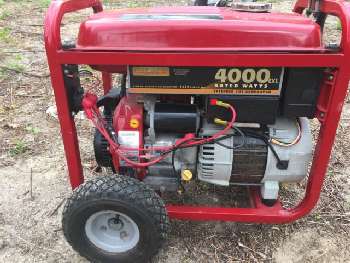 Our big generator, a Generac 4000, we only ran during the day. It powered our 220v well pump, so we had fresh running water. We also hooked it up to a small travel trailer we have on our property, which contained a small hot water heater and shower. Voila! Hot showers!
Our close friends and nearby neighbors also (gratefully) lined up for their daily showers too, towel in hand. 

Amazing how something we normally take for granted (a simple shower) heads up the priority list when the lights go out!

---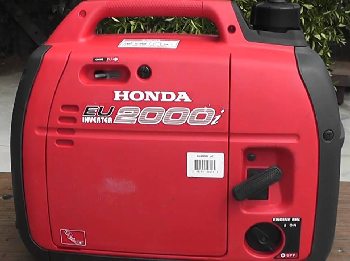 Our second, smaller generator, a Honda EU-2000I, was unbelievable. It is small, lightweight and quiet, and performed well beyond our expectations. We placed it on the back porch and ran extension cords through a window into our house.
This generator ran 24/7 and powered up:
A large refrigerator/freezer combo
2 fans
Our electric bed
Multiple electric lamps
A TV & DVD player (provided our only form of entertainment, other than reading)
We also used a few battery-powered LED lanterns and flashlights. Luckily, our pantry and refrigerator were well-stocked, so we did not have to break into our separate stores of survival food and water.

Due to careful thought and advance planning, we fared much better than almost all the other folks affected by Irma in our area. You can too...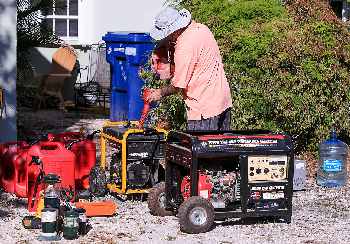 Test run your generators and check oil while preparing for the next hurricane.
---
Emergency Survival Equipment
More Prepping!

Short-term survival planning (up to 2-3 weeks) can help you and your family endure comfortably in the aftermath of hurricanes, ice storms/blizzards and earthquakes.
Follow some of the links below to fully understand our Survival Simplified Plan, emergency preparedness for you and your loved ones.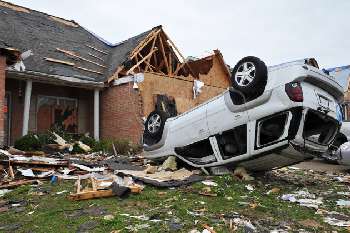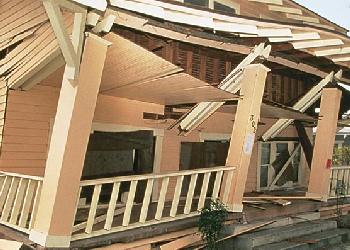 SURVIVAL SIMPLIFIED
EMERGENCY PREPAREDNESS PLAN