LED Emergency Lights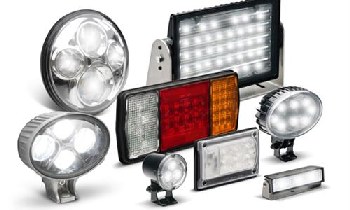 By far the best type of lights, lamps and torches for use in survival situations are LEDs.

What exactly is an LED light?
LED stands for Light Emitting Diode, a relatively recent development in lighting technology. Because of the many advantages listed below, LEDs are rapidly replacing the older technologies; such as incandescent, fluorescent and halogen bulbs.


---
Advantages of LED lighting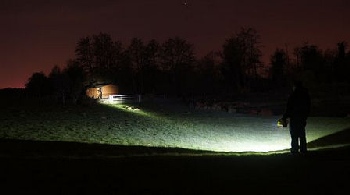 Energy efficiency- they use 50% less electricity than traditional incandescent, fluorescent and halogen bulbs, yet put out an amazingly bright beam. 


Long life of bulbs; LEDs last 30,000–50,000 hours or longer.


Cold temperature operation- LEDs perform well even in cold weather; they also emit much less heat than traditional lights.


Durability- LEDs are breakage resistant and withstand vibration and other impacts. 
Cheaper to use, long-lasting, cool to the touch and able to tolerate more abuse, LEDs make the perfect lighting option for your survival tool kit.


---
LED Emergency Lights
Flashlights
Some of our old Maglites- Still going strong!

When it comes to new purchases, though, I have heartily embraced the LED lighting technology whenever I buy new flashlights, lanterns and vehicle lighting.
And so, apparently, has Maglite. Most of their new flashlights sport LED bulbs.


---

LED Emergency Lights- This is a very good medium weight yet bright LED flashlight we have and recommend:


---

LED Emergency Lights
Small Maglite LEDS for the Bug-out Bag (BOB)

---

LED Emergency Lights- Hand/Solar Powered Flashlight. No electric charging or batteries required to run this Smart Flashlight.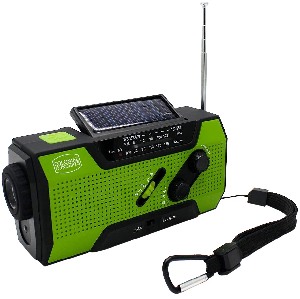 This Emergency LED Flashlight is also a cellphone/USB device charger, AM/FM/NOAA Weather radio encased in one rugged, easy to store unit.
It requires no batteries and can be powered 3 ways: solar panel, USB port and hand-crank charger. This combo makes a perfectly versatile survival gadget.
---
LED Emergency Lights
Headlamps

Once you get used to wearing one of these LED headlamps, you'll wonder how you ever did without them! We love them and have several scattered among our house, camper, truck and houseboat.
They work great at night when you need your hands free for activities such as camping, fishing, working, jogging or walking the dog. Great for reading in bed while others sleep!

This one is rechargeable via USB cable:


Lighting Ever LED Head-lamp Flashlight, Rechargeable; 5 Modes

Lighting Ever LED Headlamp; Rechargeable, USB Cable Included, Red Lights, 5 Modes.
Coal miners used headlamps to keep their hands free for work. Order several of them so one is always handy!
---

And this one uses batteries:
Lighting Ever LE Headlamp LED, 4 Modes, Battery Powered (3 AAA Batteries Included)
---
---
LED Emergency Lights
Lanterns

Battery-Powered Outdoor Camping
LED Lantern
| | |
| --- | --- |
| We keep one of these bright LED lanterns on top of the fridge so it's handy when the lights go out. | |
---
---

LuminAID PackLite Max USB Solar Inflatable Waterproof Lantern 

These are cool all-purpose LED lanterns which light up the camping tent, boat or bedroom when the lights go out.
The LuminAID doesn't heat up, so is not a fire hazard. Waterproof and shatterproof.