Essential Survival Gear
& Gadgets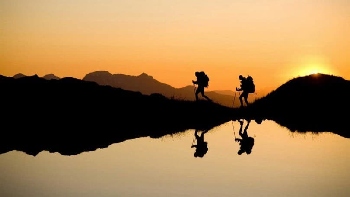 We have described and recommended some excellent emergency equipment and supplies in our Survival Section. Click here for long-term survival planning; and here for some great survival food and water options. Put together the perfect Bug-out Bag with these recommendations.
Below you will find some other essential survival gear we also recommend. We'll be adding to this short list as we research and test more equipment, so please bookmark our site and come back to see what's new.
Or Contact Us with YOUR favorite survival gadget!


---
EcoZoom Rocket Stove - Versa Model

I am a big collector of antique lanterns and stoves (as you can see from this photo of my lantern collection above). I also have approximately 15 old-style stoves (mostly cook-stoves), which I love to fiddle with and get burning.
But when it came to choosing a compact, portable, yet practical stove for our emergency bug-out program, I went for a modern design. I did my research and finally settled on the EcoZoom Rocket Stove, a very cool tool.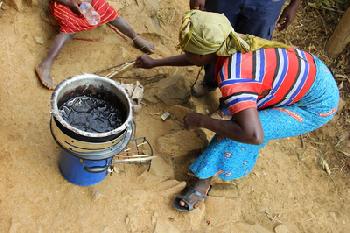 This cookstove was actually designed for third-world countries, developing areas of the world without ready access to expensive electricity and gas for cooking. It works for them, and it works for us as essential survival gear.
Why? Because it is so easy to find fuel for it. You can burn sticks, dried leaves/grass, wood pellets, charcoal, or solid biomass fuel (like Firesticks).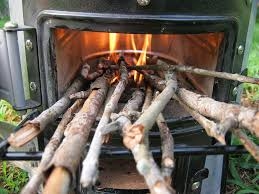 You could simply walk around and pick small twigs, dried brush, etc. off the ground and feed it into this stove. You don't need a chain saw or hatchet to prepare the fuel.
You don't even have to cut long pieces down to size, you can actually prop up some long sticks (stand included) and just keep feeding them into the stove as they burn. What could be easier than that? 
Though simple in design, the Rocket stove is very rugged and durable; it's sturdy enough to hold a full-sized kettle or skillet without wobbling or falling over. This is a substantial appliance, though easily carried and stored.

Take a peek at our EcoZoom in action:



EcoZoom Rocket Stove - Versa Model

Get one today for camping or for your survival arsenal. Amazon affiliate links provided for your convenience:

---
Essential Survival Gear
Coleman Folding Saw

Although not nearly as sturdy as a full-sized pruning saw, you want light weight and small size in survival tools. This saw fits the bill. The Coleman Folding Saw has a sure-grip handle and nice long locking blade. Use it on small branches, wood, plastic and animal bone.
The blade stores in the handle, making it easy to slip into your backpack. Another portable essential tool for your survival kit.

---
Essential Survival Gear
Leatherman Wingman Multitool

Leatherman Wingman Multitool, Stainless Steel 
I personally have carried a Leatherman all-in-one tool on my belt for DECADES. I use it often, sometimes several times a day, in different situations. I didn't realize how much I took this tool for granted until I didn't have it on.

We recently flew on a domestic airline to another state. In order to save time and money, we decided to pack light and not check any bags. That was a good choice, however, it limited what we could bring along as carry-on only!

I had to leave my beloved Leatherman behind (along with my firearm; but that is another story for another page). During our vacation, I felt naked without it! I must have reached for my Leatherman several times a day; sadly, it wasn't there.

I have had my Leatherman for so long, my model, the PST-2, is no longer manufactured. So I went searching and found the closest match to mine, which is the Leatherman Wingman. You can go for a much bigger, more expensive model with more tools, but the Wingman is the best mix of utility, while staying light enough to carry daily.

Made of stainless steel with a Nylon Sheath included. These are the tools enclosed in this lightweight, all-in-one hand tool, which is only 4" long when folded, and only weighs 7oz:

Spring-action Needlenose & Standard Pliers
Spring-action Wire Cutters
Wire Stripper
Combo Knife (fine-edge & serrated)
Spring-action Scissors
V-notch strap cutter
Ruler (1.5 in | 3.8 cm)
Can/Bottle Opener
Wood/Metal File
Phillips Screwdriver
Medium Flat-head Screwdriver
Small Flat-head Screwdriver


Great gift for that hard-to-buy-for man!
TIP: Do not buy any other brand of multi-use hand tool. Leatherman is the real deal! 25-year warranty.
---