The Best Diet
of All Time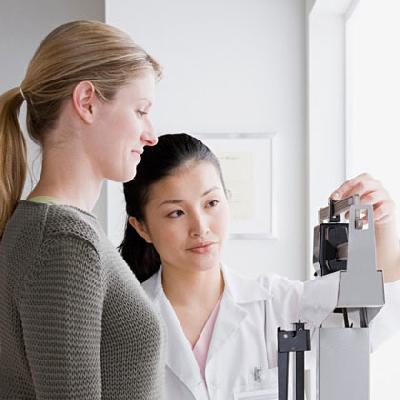 Yikes! Weigh-in at the doctor's office!

What happened the last time you went to your primary care physician for a checkup? Chances are, she advised you to lose some weight.
And if you asked her which reducing diet she recommended, chances are also great that she advised you to try Weight Watchers®.
There's a reason why more doctors recommend WW to their patients wanting to lose weight: it is safe, effective and easy to follow and stick to.
It is not an extreme fad diet, but instead relies on common-sense food guidelines coupled with exercise... hands down the best and safest way to lose weight... and keep it off.


---
The Best Diet
How Does Weight Watchers® Work?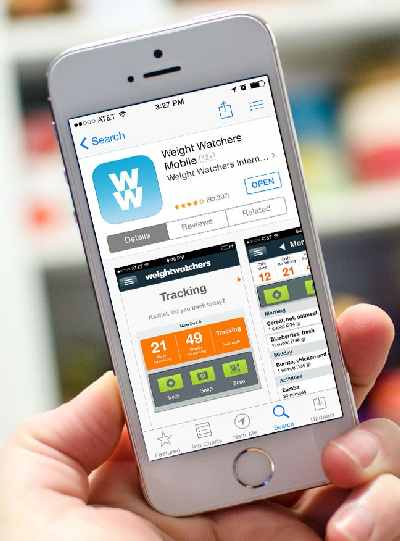 On the WW plan, you count SmartPoints (for food) and you earn FitPoints (for exercise or other physical activity).
SmartPoints
Every food is given a SmartPoint value based on the combined calories, fat, fiber, protein and sugar it contains. Obviously, calories, fat and sugar are bad, increasing the SmartPoint total; and (lean) proteins and fiber are good, bringing down the point level.
WW has figured all this out and provides an App which instantly tells you the total SmartPoint count for each generic food, brand name food item and most franchise restaurant dishes.
Also, if you look carefully in the frozen food case at your grocery store, you will find "Weight Watcher Points" listed right there on the packages of many frozen prepared dishes of various brands.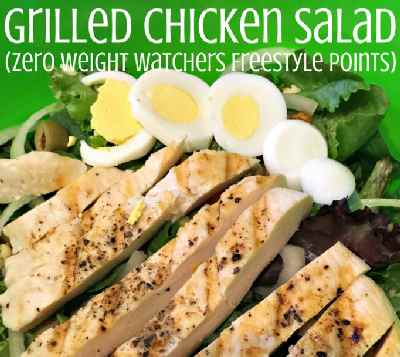 Each day you track your meals, snacks and exercise/activity on the WW interface. Once you reach your allotted score for the day.... quit eating!
Now, that may sound a little harsh, but the food allotted per day is really quite reasonable, and you quickly learn which healthy foods are "free" (many fruits and most veggies) and how to add exercise into your day, so you can have a little more food to eat.

Both are healthy lifestyle changes which carry with you even after you are finished dieting.

---

The Best Diet
Weight Watchers® 3 Diet Plans



[Click on the image above to learn more about Weight Watchers â]

WW Plan #1- Independent, Do-it-yourself dieting: Online Plus. The plan, tracker, recipes and database are completely online. No meetings to attend. (A phone App instantly tells you the point count for foods, as well as Brand Name items and various Restaurant dishes).
WW Plan #2- Weekly WW Meetings (also includes Online Plus). Consider this option if you tend to do best with social interaction and group support/encouragement. You get all the online tools plus the meetings. You probably already know if meetings are for you.
WW Plan #3- Personal Coaching (+ Online Plus). Serious about dieting but not had much luck in the past on your own? Pull out the big guns and hire some private one-on-one coaching. Reasonably priced for what you get.


---
The Best Diet
Does Weight Watchers® Really Work?



It has worked for us several times over the years. You might say "tried-and-true" for us. We have also tried some of the "fad diets" on occasion, and none of them had the steady weight loss and flexibility of the Weight Watchers program.
Weight Watchers® has been around for decades. It has had plenty of time to "get it right", and we have seen a few changes in the WW diet structure. The WW diet has been studied numerous times, and compared with other diet plans; and the verdict was: Weight Watchers® works! 
We genuinely believe that WW is the best diet of all time!

Now keep in mind that success with any diet plan depends largely on your motivation, your will power and your determination to make it work.

So decide today that you are finally going to do this... lose weight and keep it off... and change your health and life... for the better.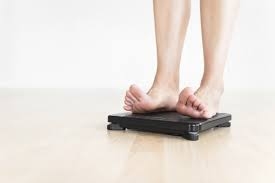 Hey, this would probably work great to help you out with your new diet!
The Yunmai Smart Scale
Provides: Body fat, BMI, muscle, hydration and bone mass
App synchs with Apple Health, Fitbit and Google Fit
FDA listed Smart Scale



So you've committed to losing weight. Congratulations! 

Have you considered adding a serious exercise program to your daily regimen?
Either join a professional gym or create an exercise-friendly home environment. You should find the links below very helpful!