Smartphones 101
Overwhelmed by your new cell phone?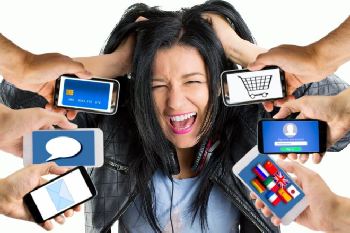 If you have never owned a smartphone, the first time you get one you may be a little overwhelmed. I know we were! 
We live in the middle of a national forest, which delivers inconsistent and weak cell phone coverage. So for years, we resisted buying a smartphone, thinking it was a waste of money.

But more and more, we were faced with business and banking functions that required an App to operate. As well, we sure wished we had a smartphone with us on road trips.
Away from home is when you need one the most. For checking emails, GPS functions, snapping quick pics, weather reports, "Where's the nearest Chilis?" etc., etc.

So my brother Randy helped ease us into the 21st century by gifting us with a Google Pixel 2 for Christmas this year. What a beautiful device (more on that later), and a generous gift!
On this page, I will tell you how we went from "overwhelmed" to "savvy" in just a few short days; you can too, with Smartphones 101.


---

But first, let's back up a minute. If you've not yet selected your new phone, you may have some questions, such as:
How do you know which carrier is right for you?
Which phone will give you more bang for the buck? 
In that case, this page may help: Best Cell Phone Plans & Phones. 

But if you already have your new phone in hand, then continue on right below to tame that raging beast.


---

Smartphones 101 
Simplify It!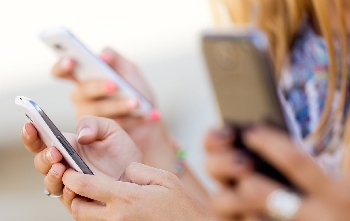 If you're a little confused about 3G, 4G, LTE, hotspots, Wi-Fi, locked and unlocked cell phones, Sim cards, etc. you may want to pay a quick visit to these two pages first. They are short and sweet:
When you're finished, c'mon back here; we'll wait for you.

---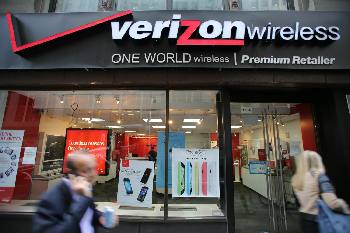 Smartphones 101
Our smartphone discovery journey started in the local Verizon Wireless Corporate Store. We went with this carrier because it was the only one that functions at all here in the forest, so it was a no-brainer for us. You may well end up with a different carrier. 
Anyway, a nice rep named Ebony inserted a Sim card inside our phone and activated it, then set up our account.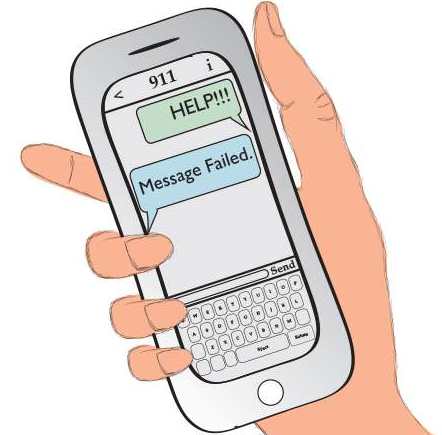 I have to admit, we were a little overwhelmed at first, having never even sent a text message before (If you can believe that!).
But Ebony was patient and even showed us a few of the basic functions of our phone. Even though we didn't buy it from them. 


---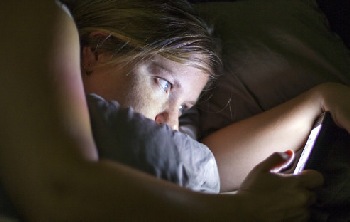 That night, our heads were just swimming with everything we had learned. We decided the only way to tackle this was to simplify the learning process somehow. 
So the next morning, we decided to make a list of the functions we most needed or wanted to learn. This "cut to the chase" approach really helped our heads, and we recommend you do the same. 

This is what our list looked like: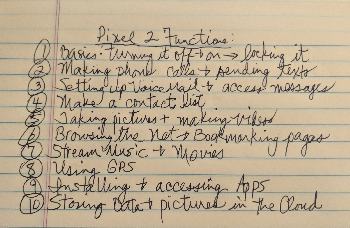 ---
Smartphones 101 
Search It!

Okay, so we had our list.... Now what?

Backing up a little bit here; when we first opened up the box our phone came in, this is what we found: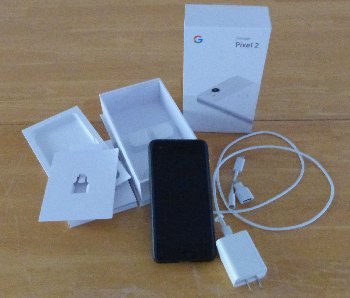 What's wrong with this picture? What's missing?
That's right! The instruction manual! The big fat manual! Where the heck is it?

Well, our cell phone did not come with a manual, just tiny little quick start guide which told us how to insert the SIM card and turn her on.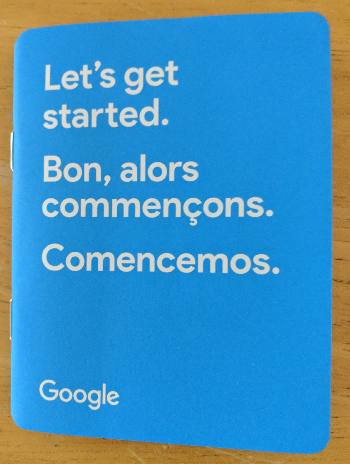 But, it did include an address with a sort of "online manual" or help center. So we calmed down a little. The address for Pixel help was g.co/pixelcare. So we started there.
But don't forget this: the Internet is really your instruction manual! That's right, every question you have about how to operate any new smartphone can be quickly and easily answered with web search. Just Google it AND/OR go to You Tube and ask your question, (about your specific phone).
Example: 

"How do I take a photograph with Pixel 2?" The response is nothing short of astounding. 
Every cell phone is different, and we won't even attempt to tell you how to perform even basic functions on your model. Just use the Internet to explore and learn your new smartphone. Start with any tutorials your manufacturer may have sent you to online.

Smartphones 101 TIP: At first I wrote down step-by-step how to do things. This is useful until you really get used to using the phone. There's so much to learn, it's hard to remember all the steps. Make up a cheat sheet like we did!
We will now address a few universal issues you'll find with all smartphones.


---
Smartphones 101 
Store It!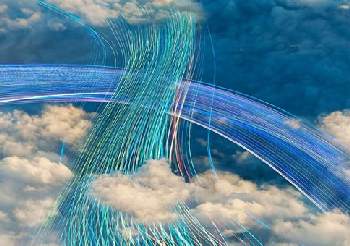 "The Cloud"

Smartphones 101

Storage, Syncing & The Cloud

You will likely be downloading lots of files and images into your cell phone. How to store all this without using up all your phone storage?

The answer is… you store it in "The Cloud". So what is the Cloud? Simply put, the Cloud is just another computer somewhere on the Internet that stores your data for you. Your smartphone and desktop computers synchronize to your Cloud Account.

In other words, once your account is set up, backing up your data and syncing to your devices is automatic and invisible. Add a photo to your mobile phone and it syncs directly to your desktop over the Internet. This storage method has the added benefit of ease in restoring it all to a new phone should lose yours.

IPhone uses iCloud, for Android it's Google Drive, and Windows utilizes Microsoft OneDrive. There are also other independent (and free) cloud services like Dropbox, MediaFire and Jumpshare.

So the message here is: access the cloud services available for your device or carrier, learn how it works and sign up!
How do you do this? Oh yeah, just Google it to find out how!


---
Smartphones 101 
Is there an App for that?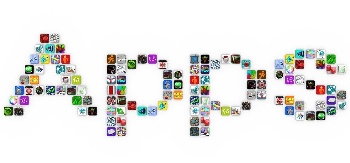 Smartphones 101
Apps, apps and more apps... what are they?

App is short for Application. And that's all it means. An app is a mini software program designed for use on mobile devices. 

There are literally millions of apps available now, and most are either free or at very low cost. Be forewarned, however, that free apps often bombard you with advertising. Some apps are available in an ad-free version by paying a small fee.

The major and more popular apps are usually available for all three mobile devices. 

How do you order an app? On your iPhone, go to the App Store. For your android, the apps are available in Google Play. For Windows users, access the Windows Phone Store.

You can quickly clog up your cell phone with tons of apps that you never really use. Guard against that by deleting any apps that you haven't used in the last month. 

Okay to try them out, but if you don't use 'em, lose 'em!


---
Smartphones 101

That being said, we do recommend the following "Baker's dozen" must-have apps for every smartphone:

Avast Mobile Security and Antivirus- Free and essential; install this one first 


Greenify- identifies and hibernates apps running in the background, saving your battery power


DashClock Widget- Put more useful info on your home screen. 


Evernote- list keeper, note taker, voice recorder, to-do manager, webpage clipper, all-around digital tool


Google Drive Suite- Cloud storage service and powerful mobile office suite


Netflix (if you have another device open on your Netflix account)


PicsArt Photo Studio- Mobile image editor kind of like Instagram; tons of fun!


Spotify- A must-have streaming music service


Musixmatch- Cool music app which shows lyrics as the music plays


1 Weather- Probably the best weather app out there


Textra- Very cool customized texting app


Zedge- Have fun with customized wallpapers, ringtones, notification and alarm tones. 


Star Walk- for Stargazing Extraordinaire


Pssst... Don't miss our cool article, 50 Amazing Things You Can Do With Your Smartphone... Great fun with apps! 


---

SMARTPHONES 101
BONUS TIP:

Did you know that you could use your smartphone without a cell signal, and without using up your expensive gigabytes? How, you say?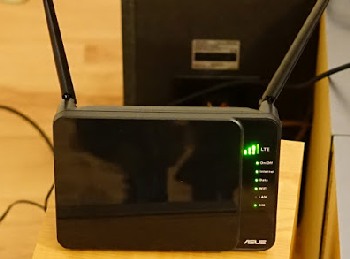 Router
All newer smartphones can perform calling, texting and data functions off of your high-speed Internet and home Wi-Fi only. They do not require cellular signals to do this, and none of this counts in your monthly allotments.

Make sure you place your phone into "Mobile data is off" mode the whole time you're at home. When you leave, don't forget to set it back to "Mobile data is on". At that point, you back are on the carrier's clock!

What if you have terrible cell phone tower service at your house? This might help: Cell Phone Signal Boosters.