Travel Photography   
Fun with Cameras
"On the Road"



You have a choice when it comes to travel photography: bring home the same old tired cellphone snapshots, or conceive and execute some really creative and dramatic images that you'll be proud of and eager to share.
Why not bring a decent camera on your next vacation and document your travel experiences in a unique, exotic and artistic way? 

A dedicated camera will produce higher resolution images, more accurate color, and finer details than a smartphone, hands down.

Take a look at travel photography in a new light; determine that you will dedicate some time and effort into creating a photographic "scrapbook" of your journey. Each picture will tell a tale and capture the essence of the people, culture, landscapes, events or places you visit.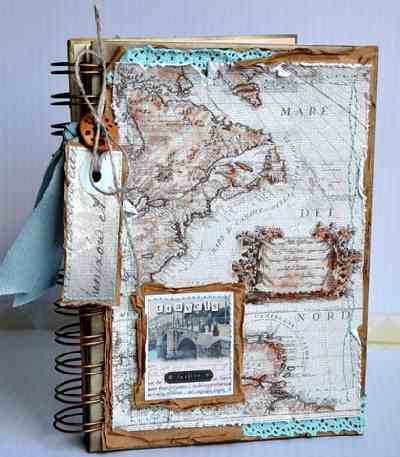 Years later, looking at these images will evoke fond memories for you, and enable others to experience vicariously the spirit of your travel adventures.
In this web page, we reveal several "pro tricks" for producing outstanding travel photography, and also:
---

Tips for Professional Travel Photography


Get to know your camera 
(Even the Manual Mode)
Photographing people
Always be ready!
Make time for photography
Lighting is crucial
Think outside the box
Save your work each night!
The best travel camera for you
---

Travel Photography
Spend Time With Your Camera...
Before You Leave Home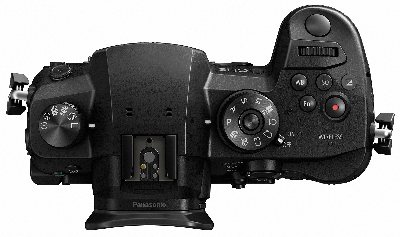 A week or two before your planned trip, get out all your camera equipment.

Study the user's manual that came with the camera (or download it) and practice "hands-on" until you are comfortable with all the camera settings and techniques you're likely to need on the road. 

You're sure to encounter all sorts of picture-taking opportunities, such as portraits, landscapes, high-speed events, night-time or low-light situations, and macro photography (closeups).
Learn how to capture these images properly, before you ever leave home.

You don't want to be thumbing through the manual, trying to find how to take "action shots", as that gorgeous Bald Eagle flies out of your viewfinder and over the Grand Canyon.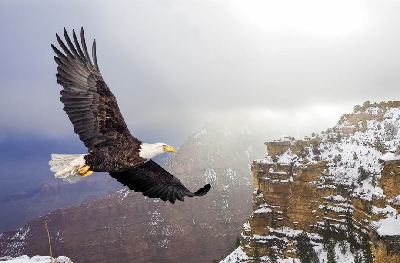 Do your homework at home! 
Don't waste precious (and limited) travel time learning how to use your camera equipment, when you could have done it calmly and methodically before you left home.


---

Travel Photography
There's Nothing Automatic
About Great Pictures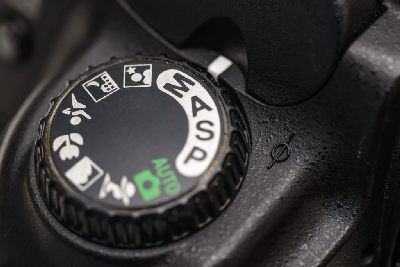 If you've had your camera for a while, chances are you've fallen into the habit of using just Auto Mode every time you want to snap a photo.
In my camera, this setting is called "Intelligent Auto Mode". This setting basically allows the camera to choose the most appropriate settings to match the subject and conditions it "sees" in the viewfinder.
Easy peasy, and usually does a pretty decent job. But really, this is the beginner's or "lazy-man's" camera mode.

Auto Mode on my camera means the tiny computer inside adjusts shutter speed, aperture setting, light balance, focus, and many other settings for you, automatically. 

If you want to take truly outstanding, professional-looking photos, you must learn how to adjust those settings manually. Manual mode opens up a whole new world of picture-taking options, allowing you much more creative freedom with your camera. 

These are just some of the specialty settings available on my camera you can access outside of Auto Mode:

Extended zoom
Burst photos
Close-up pictures (macro photography)
Manual shutter speed & aperture settings
Portrait mode
Scenery mode
Panorama shots
Sports
Panning
Night shots
Food
Babies
Pets
| | |
| --- | --- |
| Close-up | Panning |
Creative Control Mode opens up a whole range of artistic image effects:
Retro
Sepia tone
Black & white
Impressive Art
Miniature effect
Soft focus
Star filter
One Point Color
| | |
| --- | --- |
| Sepia Tone | Soft Focus |
| Star Filter | One Point Color |

One of the major settings you will want to learn to control manually is the shutter speed.

Learn how to set a super-fast shutter speed (as fast as 1/2000 of a second on my camera) to get a sharp picture of a fast-moving subject. Or set to a slow speed (up to 4 seconds) when you want to create a "trail effect" or to snap a dimly-lit scene from a tripod. 
Do you really want to learn how to create awesome photos? Then learn all about shooting in Manual Mode!

Perhaps this free online tutorial will help.


---

Travel Photography
The Human Factor
Capturing Great Portraits


By now, you may have decided to widen your photographic skills and reach out for images well beyond smartphone snapshots. A vacation trip away from home will be the perfect opportunity to practice more professional techniques and open your mind to the endless photo subjects around you.
You are likely to get started on your trip by shooting some attractive scenery or even some action wildlife pics. These situations can yield some truly awesome shots. But many of the most compelling photographs ever taken include people.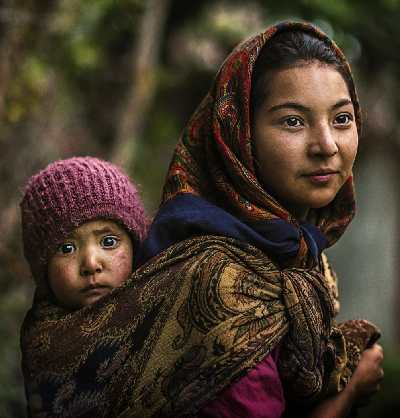 One of the hardest things for an amateur travel photographer to overcome is his lack of confidence and aversion to snapping close-up portraits of the locals... total strangers. 

Are you guilty of hanging back in the shadows with your telephoto lens? Afraid of rejection? Then you're missing out on the best opportunity for framing beautiful environmental portraits.

Here are a few tips to help you overcome your "camera shyness", so you can jump right into the scene and grab those precious images... up close and personal.
Prepare: Learn to say "Hello" in their language. Also; "May I take your picture?"
Before taking any shots, try to interact with your subjects. Say hello, buy a souvenir, ask a few questions, give them a compliment.
Show some respect and interest in their country and culture. 
Only after building some small rapport should you ask them for a photo.
The more you interact with the locals, chat with them, the easier it gets.
And your resulting portrait photographs will be much more intimate and meaningful.
TIP: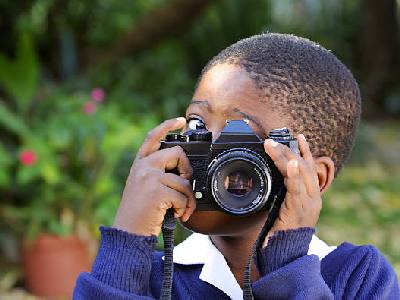 Give your kid the camera occasionally. Sometimes awesome photos can result "through the eyes of a child".



Travel Photography
Always Be Ready
For That Perfect Shot

While traveling, keep your camera easily accessible, fully charged, and with an empty data card inside.

You never know when you will happen on that "perfect shot". The trick is, you must learn to recognize when serendipity* has placed it right in front of you ... when you have stumbled upon a great scene at just the right moment.

Nothing could be more heartbreaking than coming on a scene like this ....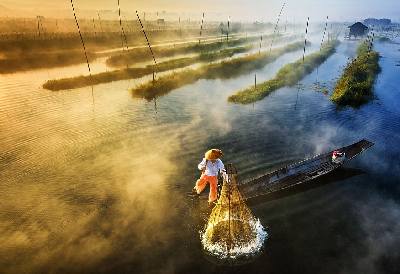 ... and realizing you forgot your camera, or can't remember how to speed up the shutter.
Or this one ...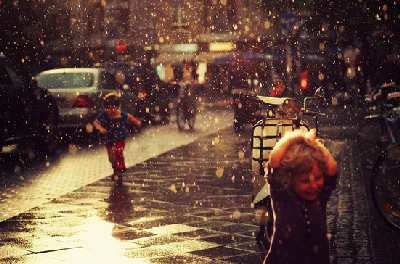 ... and discovered that the camera battery is dead, or you forget how to set the lighting for the best effect.
*Serendipity (n.) - The phenomenon of finding valuable or agreeable things not sought after. :)

TIP:
That all being said, do leave your camera behind for some excursions. You don't want to experience every moment of your vacation through a glass lens.
Ditch the camera occasionally and just enjoy!



Travel Photography
Make Photography a
Vacation Priority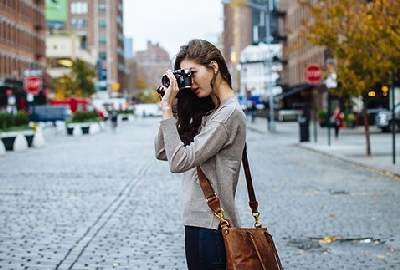 Remember a while back how you decided to make great photos a goal during your vacation?
That can be hard to do with a hectic travel itinerary, particularly if your travel companions are not into photography. Quick snapshots as you rush from one spot to the next will result in a bunch of the same-old boring tourist shots.

So what can you do? 

Schedule some private photographic forays off on your own. In order to come up with outstanding travel photographs, you'll have to commit some time and effort to the endeavor. Focus on it :)

Break off from the pack for a few hours. Just start walking (with your camera gear, of course). Wander off the beaten track. Get away from the tourist traps and sit in a cafe with the locals. Chat with them. Get into the rhythm, the essence of the place.

And always be observant and ready to grab that "perfect shot" when it comes your way.


---

Travel Photography
Lighting is Crucial
Get Up Early and Stay Out Late


Often, the difference between an ordinary snapshot and a dramatic photograph can simply be the time of day it was taken. Lighting is one of the most important contributing factors to capturing great images.

So when is ambient light best for your "photo foray"? Usually in the morning, when light is soft and warm; or in the evening, near sunset, as the day wanes. Nighttime can also be the best setting for some amazing photos.

Take a look at these shots and you'll understand how light can play such an important role in setting mood: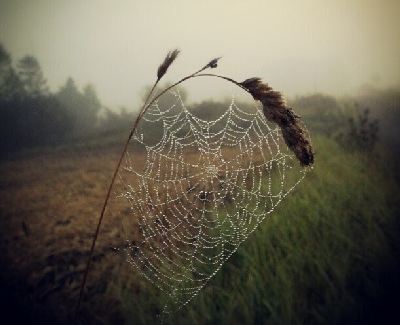 Misty Morning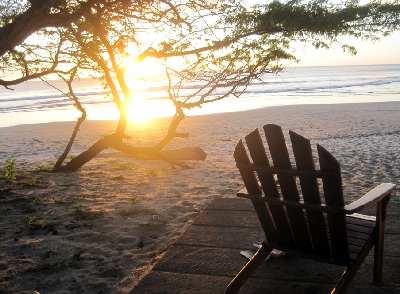 Drama at Sunset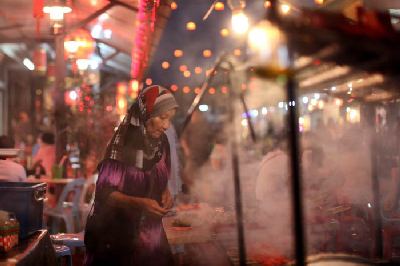 Nighttime is the right time
---

Travel Photography
Think Outside the Box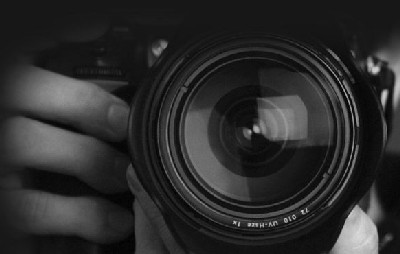 With photography, you have free rein to get as creative as you always wanted to be. 

It didn't always used to be this easy. In years past, you had to worry about wasting precious film ($$$). This limited your ability to take numerous shots of the same subject, to play around with many different techniques, approaches, settings, etc.

The development of the digital camera changed all that and brought with it the freedom of "unlimited experimentation". 

The sky is the limit! Fill those data cards up. You can easily erase several unwanted pics to free up room for more. So get creative and take multiple shots. One will be likely to stand out ... and be outstanding.
Think outside the box!

Try shooting your subject from different angles, wide angle, mid-range and up close. Shoot unobtrusively from the hip. Shoot from the ground or floor level. Climb the stairs or a nearby tower to get a "birds-eye" view. Zoom way in to capture dangerous wildlife in action. Make a macro shot of an interesting insect or flower. Use a tripod to shoot low-light scenes or create interesting time-lapse photos.


| | |
| --- | --- |
| Low-light image | Time-lapse photography |
If you are traveling to a popular tourist destination, you may find it hard to get truly creative. Everyone else is making the same old cliche photographs of those popular attractions, so you may be tempted to as well. Just remember, you could have bought a handful of local postcards and done better than that.
Be original. Get off the beaten path. Shoot some very different photos you will be proud of when you get home. Never be satisfied with your first shot. Go crazy with your camera and see what results you get!


---

Travel Photography
Saving Your Work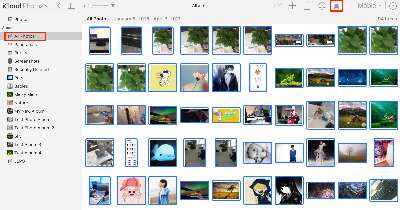 Few things could be more heartbreaking than losing your camera or data discs, which are packed with irreplaceable photos of your travel adventures!
Avoid this from happening by securing your photos every night during your trip. How can you do this?

Three ways:

Each night hook your camera to your laptop and download all the photos to it's hard drive. Then delete them all from your camera card, leaving it empty and ready for the next picture-taking day.


Bring a bunch of smaller data cards rather than one or two big ones. If you use big ones and they fail or get lost, you'll lose all your work--- devastating :( -Use lots of little ones and store them separately from your camera. You can even mail some of them home every few days.


Upload those images to the cloud every night. Set up free cloud storage for photos before you leave home. Free storage plans can be found at Google Drive, Apple iCloud or Sync.com. Amazon Drive also offers free limited cloud storage. 

[If you don't have Internet access on your trip, this obviously won't work; use method #1 or 2 instead.]

TIP: Assign each trip a new folder in your cloud account, or you'll end up with a mess of pictures and no easy way to find specific ones.


---

Travel Photography
The Best Travel Camera
Features To Look For


Small & lightweight, with built-in features so you won't have to lug around lots of equipment.
Has a full Manual Mode, so you can learn how to manipulate your photos like a pro.
Built-in flash (nothing separate to carry)
In general, the more megapixels, the better (16-20 is very good).
Bright lens (Low-light capability; a minimum aperture of f/1.8 is excellent; f/3.6 is average)
A single built-in lens which will zoom from close-up to wide-angle to normal to telephoto (no heavy lenses to carry around).
Video mode: High definition (HD 1080) or 4k
Wifi, Bluetooth or USB cable to easily transfer data to a laptop or desktop
Durable and weather resistant (For action water shots, bring along a GoPro) 
How much you want to spend in a travel camera is up to you. Just remember, the gear used is not what makes a great photographer. It's skill and experience.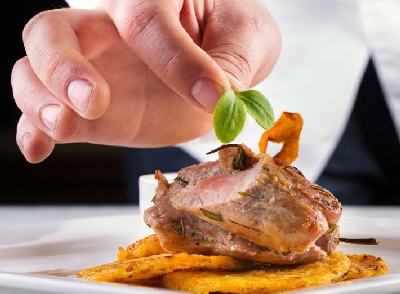 "A photographer went to a socialite party in New York. As he entered the front door, the host said 'I love your pictures- they're wonderful; you must have a fantastic camera.'
He said nothing until dinner was finished, then "That was a wonderful dinner; you must have a terrific stove."

              ~Sam Haskins


Which camera do we think fits the travel camera bill perfectly? Click here to find out.


---

Travel Photography
Instant Photos
Printing From Your Smartphone


Are you old enough to remember these?




After years of no instant-photo capability, camera technology has come full circle. We are now back to 1965... the year the commercial above about the Polaroid Instant (Land) Camera aired. 
There are several systems on the market now which allow you to print out small snapshots right from your smartphone... instantly.

After careful study, we recommend this instant printer due to ease of use, no messy ink cartridges to buy (uses Zink paper), and superior images:
 

And the Sprocket Plus- for 30% larger photos:

---

Fun Photo Enhancement Software
PicMonkey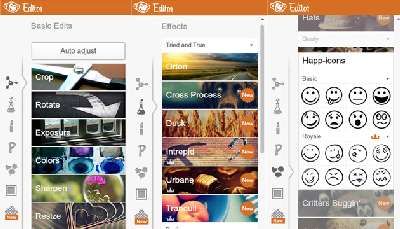 PicMonkey is a super-versatile (and fun) photo-altering online software program.
These are some of the things you can do with PicMonkey:
Touch up a facial portrait- you can airbrush, remove wrinkles and blemishes, whiten teeth, apply makeup, change hair color, brighten eyes, put on glasses or hats...
Create useful Infographics
Make an awesome collage
Frame your photo
Add graphics to a photo, like stars, hearts, comic bubbles, emoticons, glitter, animals, etc.
Remove unwanted people or things from your photo; erase the background, leaving only a subject
Interesting photo effects and filters; alter textures and colors
Add words to a photo or design, using variable fonts, colors, shaping or textures 
Tons of creative templates and overlays
Share your creation on Facebook, Twitter, Pinterest, Flickr, Tumblr, or email to a friend
PicMonkey:  7-day free trial then minimal monthly fee (or save by paying annually).
Note: We receive no compensation for this recommendation.

Travel Photography
Amazing Selfies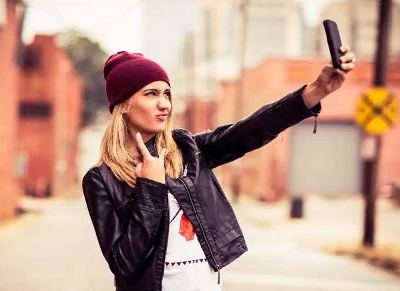 For professional but easy to follow tips for making a dramatic selfie, buying a selfie stick and the unique and fun Selfie Pocket Drone, visit:  Amazing Selfies.




---