The Panasonic Lumix Digital Camera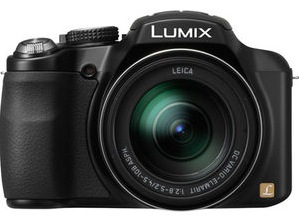 We just love our Panasonic Lumix FZ60 for all-around photography at home and also for travel. It is compact and lightweight, yet returns superb still images and video. It's user-friendly, and the built-in picture enhancements are so much fun to use! 
Below we discuss in detail why we recommend the Panasonic Lumix digital camera.

Then we tell you about an upgrade Lumix, perfect for superb photos with instant sharing capability, plus 4k video. 
The best camera for wet and wild adventures. 
We also reveal one inexpensive piece of camera equipment that will help make your photos stand out as "professional". 

But first, are you up for a quick crash course in "Digital Cameras 101"?


---

Panasonic Lumix Digital Camera
Types of Digital Cameras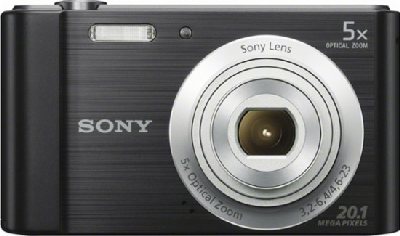 Point and Shoot Camera
---
"Point-and-Shoot": This is the entry-level digital camera; super-easy automatic use (the name says it all); compact and lightweight; inexpensive. The down sides: The image you see through the camera is not exactly like the final photo. You sacrifice some accuracy and quality, but most P&S cameras do take decent pictures. There are very little, if any, manual mode options.


Bridge (Superzoom) Cameras: We feel superzooms are an ideal cross between the compact Point-and-Shoot described above and the Single Lens Reflex (DSLR, see below). Although somewhat bulkier and heavier than P&S, bridge cameras are capable of clear and sharp extreme zoom images, without ever changing lenses. Most have full Manual Mode, allowing much more control and flexibility, for professional-looking shots. Reasonably priced. 



The Superzoom camera

is great for portraits, macro closeups, action telephoto shots, panoramic scenery, and video of outdoor activities. This is the type of camera we recommend for travel. In our opinion, the best all-around camera of this type is the Panasonic Lumix DMC FZ60.


Compact Mirrorless: These are interchangeable-lens cameras that lack the more advanced (and heavier) technology the DSLR cameras have. But, they are smaller, lighter and cheaper than DSLR. A good choice for semi-pro photographers.


DSLR (Digital Single-Lens Reflex) Cameras: High-end, expensive cameras for the serious amateur or professional photographer. The DSLR is the best digital camera for multiple uses and interchangeable lenses. But, they are also the biggest, heaviest and most costly cameras (not ideal for travel).


---
Panasonic Lumix Digital Camera
DMC-FZ60



Panasonic Lumix Digital Camera DMC-FZ60
Weight: 1 lb. 1 oz.
Megapixels: 16.1
Zoom: Superzoom 24x Optical Leica Lens; 25-600mm; 48x Intelligent zoom
Focal Length: f/2.8-5.2
Video: HD1080p
Creative Modes: Expressive, Retro, High Key, Low Key, Sepia, Dynamic Monochrome, Impressive Art, High Dynamic, Cross Process, Toy Effect, Miniature Effect, Soft Focus, Star Filter, One Point Color
Still Image Scene Modes: Portrait, Soft Skin, Scenery, Panorama Shot, Sports, Panning, Night Portrait, Night Scenery, Handheld Night Shot, Food, Baby, Pet, Sunset, High Sensitivity, Through Glass, 3D Photo

Looking for an outstanding superzoom with 4k video and instant social media sharing? You won't be disappointed in the Panasonic Lumix Digital Camera FZ1000.

Panasonic Lumix DMC-FZ1000

---
Weight: 1 lb 13 oz.
Megapixels: 20.1
Zoom: 16x Leica; 25-400mm
Focal Length: f2.8-4.0
Video: 4k
Manual Mode: Full
Bonus: "Easy Share"- Instantly upload and share images on social media using the Panasonic Image App on a smartphone or tablet.
This middle-range superzoom has the versatility of a DSLR . The 25-400mm zoom is awesome, without carrying around lots of heavy lenses. It shoots 4K video, and has a pretty fast lens.
Down sides: Probably as big and heavy as an entry-level DSLR, and carries a serious price tag.

Action Travel Cameras


"Action cameras" are the rage these days for adventurous travelers. They are tiny, waterproof and virtually indestructible! Mount one on your helmet or the front of your surfboard. Take it along while kayaking, snorkeling or scuba diving. Time to get with it and document your extreme sport adventures!

My brother has a GoPro hero and just loves it for snowboarding and snorkeling.

Touchscreen or voice-activated control!
Weight: 4.1 oz
Zoom: 15-30mm (limited)
Megapixels: 12
Video: 4k; improved stabilization


This film was made with a GoPro Hero:



Panasonic Lumix Digital Camera
Tripods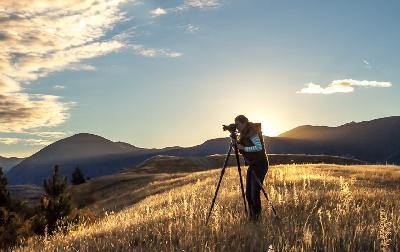 Why You Need A Tripod
Well, to be honest, not everyone needs one. Advanced picture stabilization technology in today's higher-end cameras has rendered tripods less essential than than they used to be.
But... if you want more professional results while shooting selfies, sunrises/sunsets, landscapes, creative time-lapse stills or videos, low-light scenes, or nighttime photos... mounting your camera on a tripod can make the difference between ho-hum and awesome.
This is one small but versatile lightweight travel tripod we recommend for small to medium-sized cameras:



Joby GorillaPod
Travel Tripod 3K
---
Weight: 1.55 lbs.
Material: Stainless steel, aluminum, plastic
Maximum Load: 3Kg (6.6lbs.)
Ball head: Included
Flexible gripping legs free you to set it up almost anywhere; such as attaching it to a tree, signpost or fence. 
Amazon's Choice affiliate link:

MONTHLY CONTEST- WIN A PRIZE!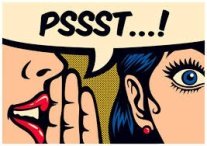 Do you love gadgets as much as we do?

Then tell us about your favorite(s)... gadgets which you found very interesting, lots of fun, life-changing or super useful.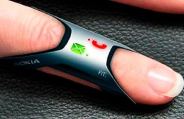 If your submission is judged the best one of the month, your post will be featured on our home page and you will win a prize valued at over $30!


So put your thinking cap on and tell us all about YOUR favorite gadget! You might just be the next winner!