Fun Addicting Games
Hot Video Games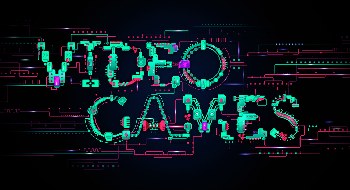 There are literally thousands of video games out there. To help you get a grasp on what's available and help you decide what to buy, we created this, our Fun Addicting Games page.
Here you'll find:
---
Fun Addicting Games
Video Game Genres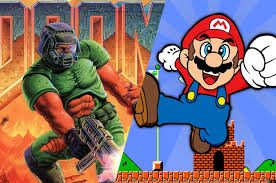 ---
Sports: Football, Soccer, Golf, Basketball, etc. 
Puzzle Games: Puzzle solving is the primary activity [Threes, Minesweeper]
Vehicle Simulation: Auto, airplane, racing, etc.  

ACTION GAMES

Survival Games: The principal goal is to stay alive in a hostile environment by gathering resources, defeating enemies and/or solving puzzles. [Minecraft, Walking Dead]


Platform Games: Players navigate by jumping and climbing on platforms; while avoiding obstacles and slaying enemies. [Donkey Kong, Super Mario Bros]


Fighting Games: Close-range fighting or brawling, often martial-arts style. [Tekken 7]


First-person shooter (FPS): You play as the protagonist, seeing and shooting thru his eyes. Usually a liner run through different environments while shooting your way along.  [Wolfenstein 3D, Doom, Call of Duty]


Third-person shooter: The protagonist's body can be seen, but you act as him and shoot thru him. Usually all-out combat with lots of shooting. [Uncharted, Metal Gear Solid, Bayonetta]


Open-world shooter: Action-adventure game in which the player has free access to a large fantasy world. Noted for the wide range of actions and optional sub-plots he can pursue. [Starcraft 2, Rome:Total War, Company of Heroes]


Role-playing game (RPG): Action-adventure game usually set in an exotic sci-fi world. The player learns how to get ahead by finding spells, weapons and treasures which give him supernatural power. [Dungeons & Dragons, Final Fantasy, Pokemon, The Witcher]


Massively multiplayer online role playing game (MMORPG): Action-adventure game played online with hundreds of other gamers. Usually join guilds (teams) who you go on missions with. [World of Warcraft, RuneScape, TERA, EverQuest]


Real-time strategy game (RTS): Battle strategy game in which players acquire resources and assemble their team before directing them against the opponent's units. [Starcraft 2: Rome:Total War, Company of Heroes]


Multiplayer online battle arena (MOBA): Player controls a single character in one of two small teams of warriors. [Dota 2, League of Legends, Smite]

Click here to see our nifty list of the most popular Video Games, grouped by genre and gaming device. 


---
Fun Addicting Games
Online Play
---
Many popular video games are best played against other real people online. It's usually easy to initiate online play via a "Multiplayer" or "Online" option on the main menu. Choose that option and follow the instructions. 
Some games allow you to play cooperatively with your friends; others involve competitive play (against other people).

PlayStation, Xbox and Switch all let you create "friend lists" of players you know. Then you'll be able to see when your buds are online and you can meet & greet them.

Would you like to try out the hottest new games before you buy them? Check out this deal:

---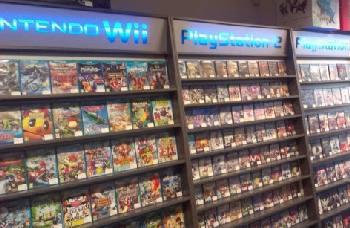 58 Fun Addicting Games
(A Super-Gamer's Dream List)


Assassin's Creed- Action-adventure Open-World Shooter
Battlefield- WWI first-person shooter game which emphasizes teamwork.
Battlegrounds (Player Unknown's)- Multiplayer online survival battle game
Bayonetta- Third-person action-adventure "Hack & Slash"
Call of Duty- FPS in a multiplayer War arena
Company of Heroes- WWII strategy war game
Dark Souls- Action RPG; one of the best video games ever made.
Diablo- A dungeon crawler action RPG; you must defeat Diablo, the Lord of Terror.
Donkey Kong Country Series- The popular original Barrel-slinging, banana-hoarding monkey revived in 3D. [Nintendo exclusive]
Doom- Very popular space battle game
Dota 2- A free-to-play MOBA game
Dragon Age- "High Fantasy" RPG
Dungeons & Dragons (Planescape: Torment)- RPG journey thru the city of Sigil; a cult classic
Eve Online- Persistent MMORPG set in outer space.
Everquest- Award-winning MMORPG from the past with a significant cult following to this day.
Far Cry- Open-shooter battle game
FIFA Football & FIFA soccer- Popular sports simulation games
Final Fantasy- RPG in a sci-fi/fantasy setting
Formula One (F1)- Yet another car racing video game for all you die-hard fans.
God of War- Action-adventure based on Greek and Norse mythology [Playstation exclusive]
Grand Theft Auto V- Action-adventure game where you plan and pull off grand heists.
Gran Turismo- Very popular car racing game. [Playstation exclusive]
Guild Wars 2- MMORPG set in the fantasy world of Tyria
Halo: Military sci-fi shoot 'em up
Horizon Zero Dawn- Magnificent role-playing action adventure [PlayStation exclusive]
The Last of Us- Action-adventure-survival-horror game (!) [PlayStation exclusive]
League of Legends (LOL)- MOBA strategy game
Legend of Zelda: Breath of the Wild- Action-adventure and puzzle-solving; incredible game [Nintendo exclusive]
Lego Marvel: Super Heroes- Lego-themed action-adventure; great for younger kids. 
Lord of the Rings Online- MMORPG set in a fantasy universe; based on J. R. R. Tolkien's popular Middle-Earth books.
Madden NFL- Football simulation so sophisticated it influenced real players and coaches.
Mario Kart Wii- Crazy go-kart races with much-loved characters. [Nintendo exclusive]
Metal Gear Solid- Action-adventure stealth third-person shooter.
Minecraft- A "sandbox" game; free-choice exploration including resource-gathering, survival or combat.
Minesweeper- Simple, fun, addicting smartphone puzzle game
NASCAR Heat- NASCAR gets in on the racing video game action.
Need for Speed- Illicit car racing in the streets
Overwatch- Multiplayer online first-person shoot 'em up
Pokemon- Very popular long-lived RPG series. [Nintendo exclusive]
Prey- Space-age FPS
Resident Evil 7- Survival horror video game 
Rome: Total War- Creative battles set in the Roman Empire
RuneScape- MMORPG set in a medieval fantasy realm
The Sims- Delightful and fun life simulation; build your dream house and life! 
Smite- MOBA set in a mythological realm
Skyrim- Open-world action RPG; your quest is to slay the dragon.
Star Wars Battlefront- Love Star Wars? Join in the action!
StarCraft II- Military sci-fi RTS
Super Mario Brothers- What can we say? [Nintendo exclusive]
Tekken 7- Best-selling fighting game
TERA- MMORPG with questing, crafting and battling
Threes- Addicting smartphone puzzle game
Tomb Raider- Open shooter action-adventure game
Uncharted- Critically acclaimed third-person shooter game
Walking Dead- Interactive drama-adventure survival horror game
Wii Sports- Sports simulations including tennis, baseball, bowling, golf, and boxing.
Wolfenstein 3D- Another WWII FPS game
World of Warcraft (WOW)- The world's most-subscribed to MMORPG
Fun Addicting Games!

---

Fun Addicting Games

Popular Video Games Sorted by Genre and Gaming Device



MONTHLY CONTEST- WIN A PRIZE!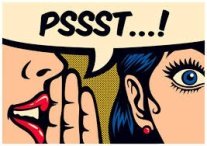 Do you love gadgets as much as we do?

Then tell us about your favorite(s)... gadgets which you found very interesting, lots of fun, life-changing or super useful.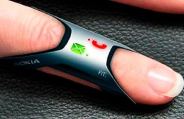 If your submission is judged the best one of the month, your post will be featured on our home page and you will win a prize valued at over $30!


So put your thinking cap on and tell us all about YOUR favorite gadget! You might just be the next winner!