Samsung Home Theater


Okay, so you have decided to opt for a large-screen LED TV home theater? May we make two suggestions then?
#1. Upgrade to a decent surround sound system/DVD player combo (like the Samsung Home Theater package below). This system includes lots of extras (web browser, Bluetooth and Wi-fi, connects to your wireless home network).
#2. Get the biggest LED 4k TV you can afford that will fit your theater room (like the Vizio E75-E3 described below).

Here's the recommended Samsung speaker/DVD player combo:


Samsung Home Theater 1000W Bluetooth 3D Smart Blu-ray System

5.1 channel 1,000 watts 
1 center speaker, 2 front speakers, 2 satellite speakers, subwoofer
Dolby Digital Plus and DTS Surround Sound 
Smart Blu-ray player* turns your TV into a Smart TV
Web browser for online shopping and surfing
Built-in WiFi connects to your wireless home network, mobile device, smartphone, tablet, music player
Bluetooth streaming of music, videos and photos 


*Please note: this is a 3D ready player, but you will only be able to watch 3D movies on this system if you have one of the older-generation 3D-capable TV sets (TVs made now do not have 3D). Also, you would need active 3D glasses to complete the circuit.
---
Samsung Home Theater
+ 75" Vizio 4K Smart TV

Then pair the Samsung audio theater kit with this awesome TV:


VIZIO E75-E3 4K Ultra HD
Smart LED TV, 74.50"

4K Ultra HD Picture: 4 times the resolution of 1080p 
Chromecast app on mobile device, allows you to stream to TV.
VIZIO Smart Cast app allows smartphone to control TV
---
Samsung Home Theater
Decorate the Space!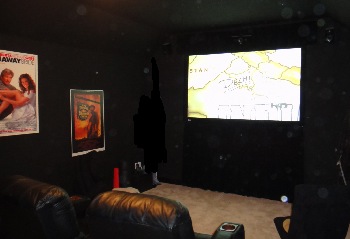 Now this would make for an impressive home theater experience!

Provide some comfortable seating, pop up some popcorn and invite the gang for "Movie Night".
To make sure of proper viewing distances and TV screen size (this is crucial with 4K TV), visit 4K TV while planning your project.

---

We set up our home theater in a workshop/barn, so everything has to be set up for each movie night, including arranging chairs, etc. Sometimes we even have to move a vehicle or some tools to set up the projector. 

So we do not have a situation where we could permanently decorate the space as a home movie theater.

Since you are setting up inside, you may be fortunate enough to have a room you could permanently decorate your dedicated home theater space. Like a large rec room or the basement.

If that's the case, then maybe the amazing home theaters shown below will provide some food for thought.

These are "out there":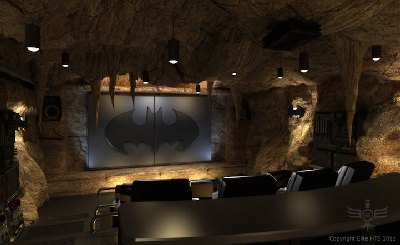 Tbe Batcave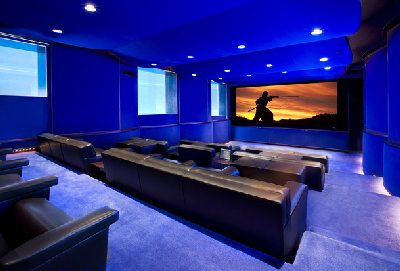 Purple Sage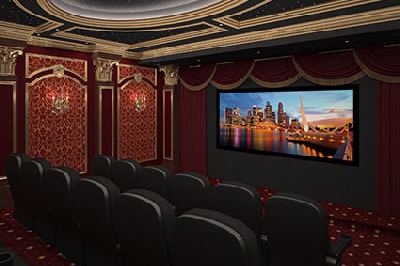 The Gilded Lily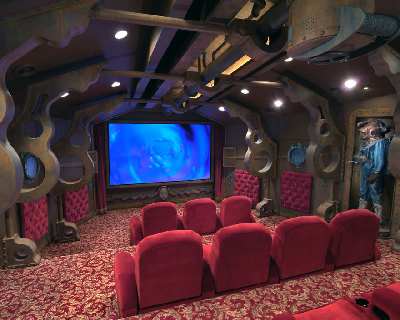 20 Thousand Leagues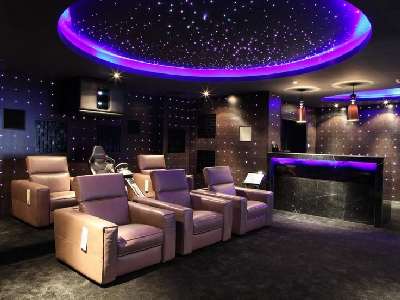 Starry Night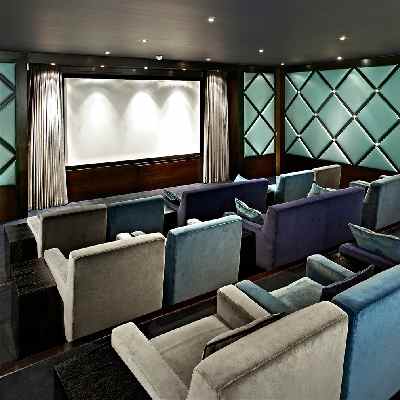 Simply Elegant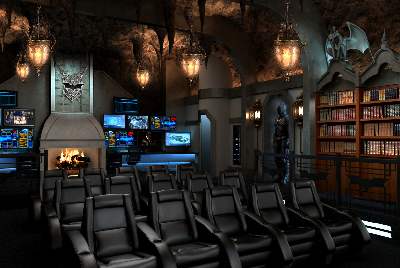 Haunted House
These 4 are a little more "do-able":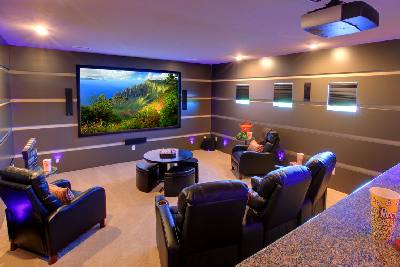 Purple Passion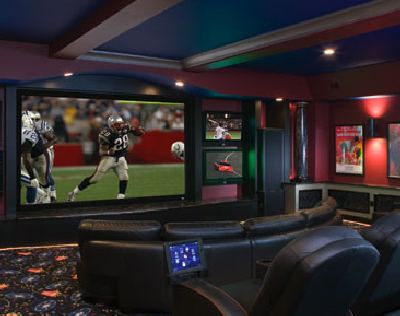 Man Cave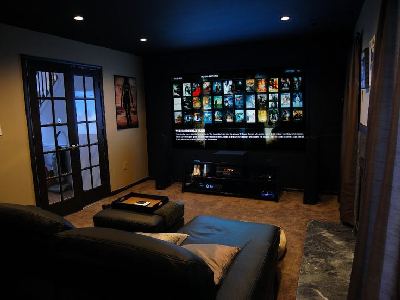 Cozy Den Theater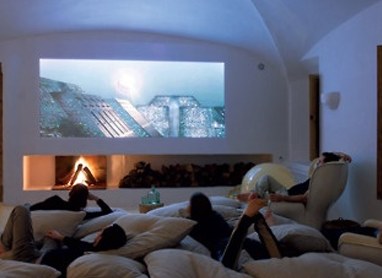 Kid's Delight