Roller Skates
Fun on Wheels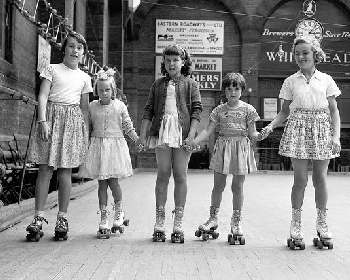 If you haven't been on a pair of skates at least once in your life, then you are a rare bird indeed!

We used to go to an arena roller rink every Friday night, rented high-top shoe skates, and they blared all the latest tunes for us over the loudspeaker... it was a blast!

And check out these bad boys from the early 1900s: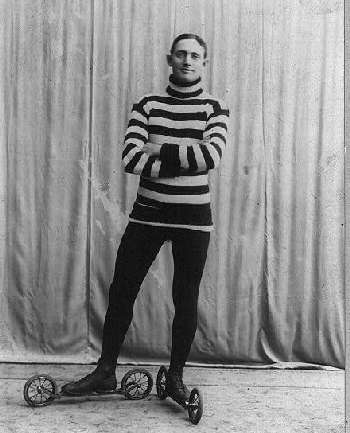 Roller skates; 1905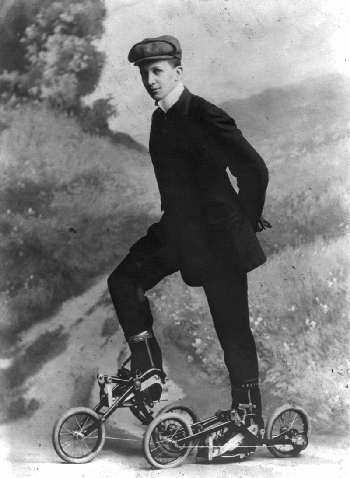 Swedish roller skates; 1910
---

Back in the day, most of us had street skates, too, with steel wheels. We carried our skate key (for making adjustments) hanging from a string around our necks!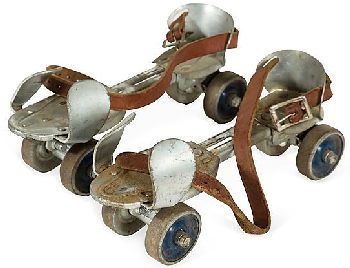 Vintage street skates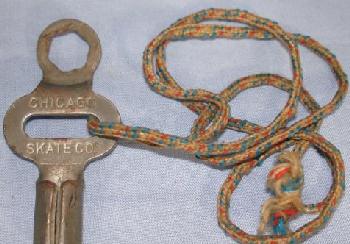 Skate key
And if you remember this song, you're showing your age, too:


Modern Roller Skates

Although you can no longer buy the old steel-wheeled, clip-on, key-adjusted skates of old, many kids still enjoy regular, 4-wheeled (quad) skates. Today they have smooth plastic or rubber wheels and high-top shoes incorporated into them. Skates come in many styles, colors and brands. 

Below is one popular indoor/outdoor skate. (Although it states they are for men, they work just as well for women. Ordering lists men's sizes. Ladies should order one size smaller than their regular ladie's shoe size.)


---

Inline Skates

Modern inline skates (4-5 wheels lined up in a row instead of side-by-side) were developed in the late 1970s for Olympic ice-skaters, so they could practice skating "off the ice".

In the 1980s-1990s, Rollerblade, Inc., marketed inline skates under their trademark, and the new-fangled skates took off. Inline skates remain popular today, and make a fine gift for older kids and teens.
Be forewarned, however, inline skates are harder on the ankles than traditional quad skates. It takes quite a bit of practice and conditioning to become proficient at inline skating, without excessive strain/fatigue.

After lots of research and review-lurking, we decided to recommend these inline skates for children. We figured Moms & Dads would prefer the skates above :)


---

Orbit Wheel Skates
This is the latest in high-tech skates, the Orbit Wheel. Judging from the reviews, these funny-looking skates have quite a learning curve, and are not appropriate for young kids.

But for a teen always seeking the latest and coolest challenge, Orbitwheel Skates might just fit the bill.