Hoverboard
The High-tech Skateboard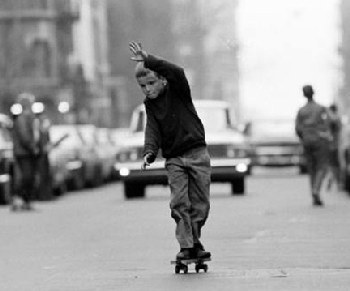 Vintage skateboarding, 1960s

When I was a kid, skateboards were the rage for boys; most of the girls stuck to roller skates.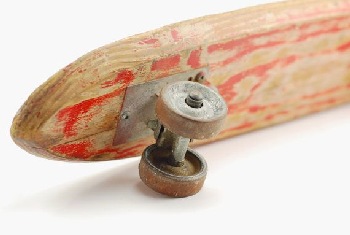 My brothers sure loved their skateboards! Note the steel wheels for riding on pavement and cement sidewalks.

Skateboarding was first documented in the 1950s, by surfers in California when there were no waves to surf. They switched to wheeled boards and took to the streets. Hence the nickname for skateboarding: "sidewalk surfing".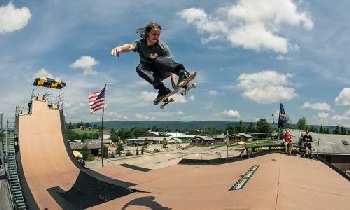 Skateboarding has remained popular through the decades, and still has virtually millions of skateboarders involved in the fun. An entire sport has sprung up by "trick-riders"; those kids sure make it look easy. 

It has even been announced that skateboarding will be an official Olympic sport for the first time at the 2020 Olympic Games in Tokyo, Japan!

Rimable is a popular brand of skateboard-maker, and this is a good board for the beginner, with excellent reviews:


---
High-tech Skateboard
The Hoverboard


The latest in personal transportation gadgets is the Hoverboard. What exactly is it?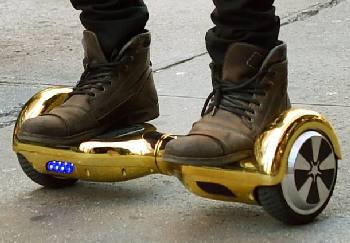 The hoverboard is a self-balancing scooter or skateboard. It has two motorized wheels with foot pads between them on which you stand.
You control the speed and direction of travel by leaning, twisting the foot pads or with pressure from the knees (as in the Segway below). 

These boards were developed with the issuance of tons of patents and brought on numerous legal patent disputes.

Hoverboards are a futuristic and totally fun means of personal transport, and have recently exploded in popularity. A Huge holiday seller this year.
---
The Segway

You may be familiar with the Segway, one of the earliest self-balancing transport devices to hit the market. It was developed from the self-balancing iBOT wheelchair, and was launched in 2001.

The Segway was initially very expensive, but has come down in price so much that it is now an affordable and popular means of getting around in style.

We have always been fascinated by the Segway, the "Ultimate Hoverboard". See it in action here:


Interested in the Segway? Learn more by clicking on the Amazon affiliate link below:


---
The Razor

Remember those little Razor scooters that came out a few years ago? Every boy (and many girls) wanted one for Christmas, and got them. They were cheap, effective, and cool....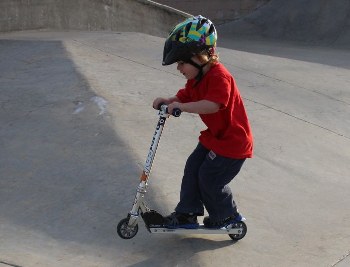 Well, now that same company has come up with a really fine (and reasonably priced) hoverboard! The Razor Hovertrax 2.0  
This machine's 350-watt dual hub motors can get you moving at up to eight miles per hour. While you're cruising, this hoverboard auto-levels for a smooth ride.

Watch this short video to see it in action:

Razor Stats and Buying info below.


---

Hoverboard Travel Warning: Most airlines have banned hoverboards from being taken aboard planes, both as carry-on items or in checked bags. The concern is that the lithium-ion batteries they contain could catch on fire.