Polaris Vehicles


My husband is a very patient man. I mean very...


When we decide it's time to buy a big ticket item, like a vehicle, he'll spend literally months investigating what's available, which model is best for our needs, and the maximum we should pay for it.
He surfs the 'net, lurks relevant forums, asks friends and family their opinions, and test drives one, if possible. Once he decides what he wants... he waits... for the best possible price. And usually gets it.

ATVs
All Terrain Vehicles

We have ridden classic 4-wheelers in the woods out here for years. You know, the sit-astride bike-type ATVs like this: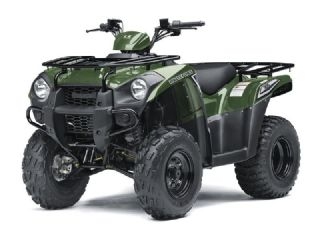 Kawasaki Brute Force 300
After all, we live smack-dab in the middle of a beautiful National Forest. The view out our front door... a sea of slash pines, sandy hills, pristine springs and wildlife, calls to us... and so, we have become avid off-road-vehicle enthusiasts.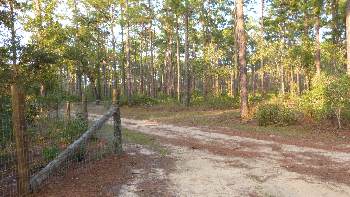 Out our front gate.
---
Off Road Vehicles
Side x Side

Last year, we decided to sell a couple of our 4-wheelers and switch to a main side-by-side (SxS) 4-wheeled Utility Vehicle (UTV).
We kept one "wheeler", a Honda Recon, and recommend that Brand & Model if you are looking for a traditional 4-wheeler.

Honda Recon on the front porch

Our reasons for switching to a SxS... well:

#1 Comfort: Riding a sit-astride 4-wheeler requires some work and strength... particularly for shifitng gears with the foot pedal. I find it getting harder for me to do, and I welcomed the idea of becoming a "passive passenger".

#2 Share the wealth: A 4-seater SxS actually has room for up to 5 adults and 1 child! It's a ball and we love taking family and friends out on our forest adventures.

This big guy, Kyle, is 6'8" and weighs over 300 lbs. He fits in our Buggy, no problem!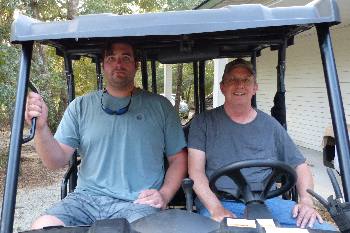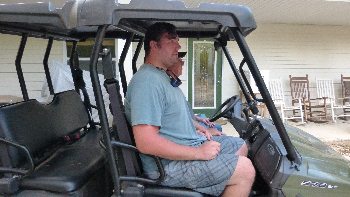 #3 More Utility: This SxS comes with a large cargo bed, capable of carrying a big, heavy load of firewood (500 lbs.). We liked the idea of having a true utilitarian "workhorse" on the old homestead.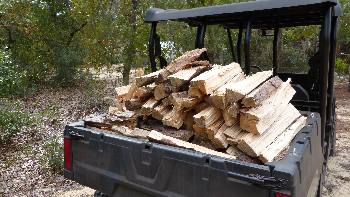 ---
Okay, so back to my story...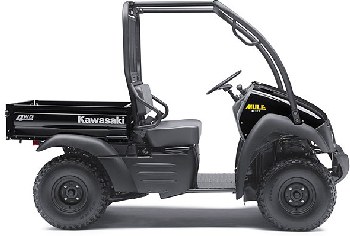 Kawasaki Mule

Scott began his SxS campaign in earnest. He started out favoring the Kawasaki MULE, but more and more people began to tell him how rough it drove, and that the Polaris Ranger had a "better ride". So he switched his focus to the Ranger and kept on learning more about it.
Polaris Vehicles
Finally, one day he got ahold of a salesman at a nearby Polaris dealership, who told him he was on the right track, but advised him to only buy a 2014 or later year Ranger.
Apparently, the manufacturer totally revamped their mid-size SxS, and the difference between the 2013 Polaris Ranger 500 and the comparable new 2014 Ranger 570 was "night and day".

And as it turns out, he was right... it was excellent advice. We ended up buying a used 2014 Polaris Ranger Crew 570 (Mid-sized), and we couldn't be more thrilled with our "Buggy"!

P.S. And of course, he held out for an unbelievable price...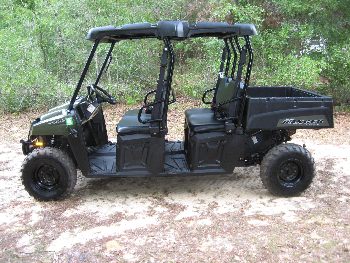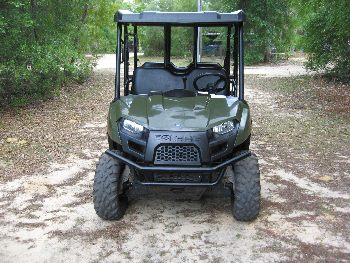 Hey, take a peek at one of our Forest Forays... smoooooth ridin'!



[Please note: We receive no compensation for this favorable review on Polaris Vehicles. We just love our Ranger and wanted to share it with you.]
But... We do get a small commission if you order parts for your ATV at this huge online parts warehouse. We have found accessories here we couldn't find elsewhere: 
Rocky Mountain ATV/MC
---

Polaris Vehicles

So What Changed in 2014?
The Polaris Ranger 570 Crew Midsize

ENGINE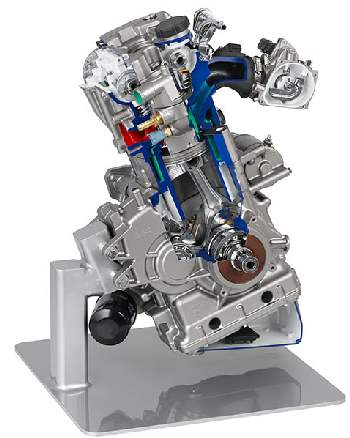 Ranger ProStar 570 Engine
They made the engine 25% more powerful (40hp).


Moved the engine behind the seats (under the cargo box), insulated it better; improved engine mounts. These alterations meant less vibration and made it much cooler and quieter in the cab. (The driver used to sit right on the engine block, which might be a good thing in the winter in Maine, but not so much in the summer in florida).


Electronic Fuel Injected engine (EFI)= Quicker response, easier to start, better fuel economy, less maintenance. Definite improvement over the carburetor.


The Pro-Star 570 engine is a single cylinder, liquid-cooled four-stroke, featuring dual overhead cams and four valves. On Demand True All Wheel Drive with VersaTrac.


---

SUSPENSION
Polaris Vehicles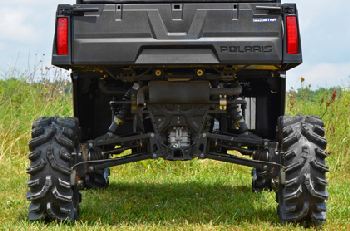 Increased travel in the suspension and higher ground clearance (10") are probably the most obvious improvements in the 2014 and later models.
You will not believe how smooth the ride is in this SxS. We are amazed every time we go out!
What they did was revamp the suspension, putting a lot more travel in the arms.

MacPherson strut front suspension with 8" of travel


Polaris Independent Rear suspension with 9" of travel 


Longest suspension travel in it's class!


Polaris Vehicles
MISC:
* A larger stator provides 29% more electrical power increases accessories capacity. They also improved the waterproofing of the electrical connections.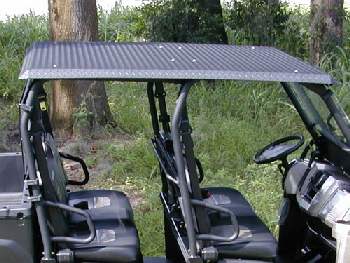 C'mon in!
---

Polaris Vehicles

While in general, UTVs tend to get bigger and more expensive each year, it is refreshing to see this quality vehicle on the market.
The Polaris Ranger Crew 570 Midsize is perfect for us, and we highly recommend it. It has plenty of power to zip through the forest with 5 adult passengers; yet delivers a smooth, quiet ride.
Loaded with many of the features of the full-sized models, yet priced thousands of dollars less, we feel the mid-size Ranger (model 2014 and later) is an incredible value and worthy of it's: 
Hardest Working. Smoothest Riding. Seal.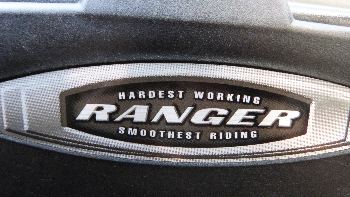 Polaris Vehicles
TIP
Although a new transmission in 2014 made for easier gear shifting and smoother operation, we recommend the addition of EPS (Electric Power Steering) if you can afford the extra $1,700.


Polaris Vehicles
Ranger 570 Specifications:
Engine
Engine Type – 4-Stroke Single Cylinder
Displacement – 567cc
Fuel System – Electronic Fuel Injection
Cooling – Liquid
Drivetrain
Transmission/Final Drive – Automatic PVT H/L/N/R/P; Shaft
Drive System – On-Demand True AWD/2WD/ VersaTrac Turf Mode
Suspension
Front Suspension – MacPherson Strut 8 in. (20.3 cm) Travel
Rear Suspension – Dual A-Arm, IRS 9 in. (22.9 cm) Travel
Brakes

Front/Rear Brakes – 4-Wheel Hydraulic Disc
Parking Brake – Park In-Transmission
Tires / Wheels

Front Tires – 25 x 8-12; 489
Rear Tires – 25 x 11-12; 489
Wheels – Stamped Steel
Dimensions / Capacities
Wheelbase – 73 in. (185.4 cm)
Dry Weight – 1,046lb (474kg)
Overall Vehicle Size (L x W x H) – 108 x 58.0 x 73 in.
Ground Clearance – 10" (25.4 cm)
Fuel Capacity – 9 gal (34.1 L)
Bed Box Dimensions (L x W x H) – 32" x 42" x 11.5" (81 cm x 107 cm x 29 cm)
Front/Rear Rack or Box Capacity – N.A./500 lb (226.8 kg)
Payload Capacity – 1,000 lb (453.6 kg)
Hitch Towing Rating – 1,250 lb (567 kg)
Hitch/Type – Standard/2" Receiver
Features

Cargo System – Lock & Ride
Lighting – 50W Headlight, LED Tail
Instrumentation – Digital Gauge, Speedometer, Odometer, Tachometer, Tripmeter, Hour Meter, Gear Indicator, Fuel Gauge, Hi-Temp, DC Outlets (1)



MONTHLY CONTEST- WIN A PRIZE!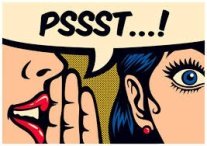 Do you love gadgets as much as we do?

Then tell us about your favorite(s)... gadgets which you found very interesting, lots of fun, life-changing or super useful.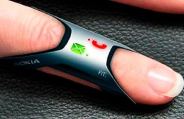 If your submission is judged the best one of the month, your post will be featured on our home page and you will win a prize valued at over $30!


So put your thinking cap on and tell us all about YOUR favorite gadget! You might just be the next winner!