Auto Tools and Gadgets
You'll Love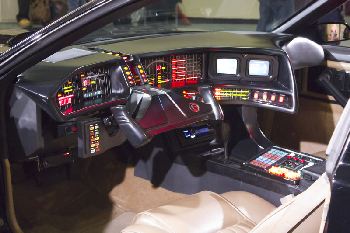 Love your car? Trick it out totally with these carefully selected auto tools and gadgets. Below you will find our best picks for: 
We have included some Amazon affiliate links below if you would like to access more information or to order. 
---
Auto Tools & Gadgets
Dash-cams

Dash-cams. Do you need one? Not really, unless it has other useful features, such as a backup camera or motion sensor so you can film anyone disturbing your vehicle in a parking lot. 

Otherwise, a dash-cam can only be used to shoot a scenic drive out the front, or record an accident, in all it's vivid details. Hardly worth the money. But read on for some more versatile dash-cams.
---
Auto Tools & Gadgets
Auto Backup Cameras

Watch this short video made by a satisfied customer:

---

Auto Tools & Gadgets
Radar/Laser Detectors

Of course, it remains without saying that you shouldn't speed on the highways. But what about speed traps? You have the right to protect yourself against those, right?
I find that my radar detector actually slows me down. Whenever it goes off, I automatically look down at my speedometer to adjust back down to the speed limit.

The detector has become more of a "speeding deterrent" than an enabler. 

That being said, a detector pays for itself with one avoided speeding ticket.
---
Auto Tools & Gadgets
Auto BlueTooth 

Many of the newest late-model autos come already equipped with Bluetooth.
Bluetooth is a wireless technology which allows you to play music and make mobile phone calls seamlessly over your car's speakers, hands-free. 

This is a definite upgrade for your vehicle and well worth the minimal price.

---
Auto Tools & Gadgets
Smartphone Mounts
---
Auto Tools & Gadgets
Auto USB Charger


A USB charger is a must while on a road trip.
Our Amazon picks for you:
---
Auto Tools & Gadgets
Tire Pressure Monitors
Keeping your auto tires inflated to the proper pressure improves fuel efficiency, prolongs tire life, increases traffic safety and helps you avoid the misery of a flat tire.
These gadgets help you to stay on top of your tires!
Our Amazon picks for you:

---
Auto Tools & Gadgets
Auto Diagnostic Tool
Engine warning light on again?
Diagnose it easily and quickly with this inexpensive device and your cell phone. Works on all 1996 and newer gas-driven cars (no diesel).

---
Auto Tools & Gadgets
Automatic Jump Starters

Have you ever been all alone at night and stopped to get milk at the convenience store. Come out to your car and YIKES... it won't start!
You may carry jumper cables in your trunk, but who knows if some nice person will be there and in the right position to give you a jump off his car?

Get your car started quickly and avoid this unsafe situation with a self-powered Jump Starter. These are great, and make a thoughtful gift for any adult driver.

---
Auto Tools & Gadgets
Auto Safety Devices

BLIND SPOT MIRRORS

One of the best features in new cars these days is the blind spot alert function, which blinks a warning light when a car is in your blind spot.
But if you have an older vehicle, you can get the same sort of function by just adding small blind spot mirrors to your side-views.


LED TURNING ARROWS
This is a huge improvement in car safety. Add these inexpensive turning arrows to your side-view mirrors, and no one can fail to see your signal!

SEATBELT CUTTER & WINDOW GLASS BREAKER
For just a few bucks you can protect yourself from your worst nightmare... being trapped in your vehicle after an accident.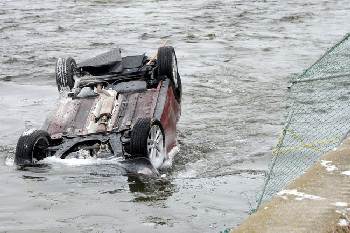 This situation would be even worse if you found yourself trapped in a car which is sinking fast in water. How to get out? The water has shorted out the electric windows...
These clever kits include a carbide tipped window breaking tool as well as a sharp razor to cut through the strap of a jammed seat belt.
Also makes a unique and thoughtful gift!