Boat Accessory
Cool Boat Gadgets

OOPS!


QUESTION: What is a boat?

ANSWER: A hole in the water into which you throw money.
Well, why not? If you can afford a boat, you can afford to spring for a few of our recommended essentials (and not-so-essentials).
Enjoy...

MARINE ELECTRONICS

BOATING TOOLS & SAFETY


JUST 4 FUN  

---

Boat Accessory
Plotters & Trackers

There's tons of fish finders/chart plotters on the market, so we just included a few by Lowrance, our favorite brand:


When your water cruises take you out of cellphone range, this GPS-powered tracker lets family and friends know you're OK by sending tracking updates and personalized text messages.
But in an emergency situation, the Spot X can be a lifesaver! Simply push the SOS button to send emergency responders your GPS location.
Don't leave the dock without it!
Note: SpotX requires a service plan at $12-$30 per month.

---
Boat Accessory
VHF Marine Radios

What is a VHF Radio? 
According to Wikipedia, Marine "VHF" radio stands for "Very High Frequency"; in the range between 156 and 174 MHz. 
Marine VHF radio equipment is installed on all large ships and most seagoing, river and lakes smallcraft. VHF band radio is used to summon rescue services and communicate with harbors, locks, bridges and marinas.

VHF radios are a must-have safety tool for most boats and kayaks and personal watercraft venturing far from shore. In the event of trouble, a VHF marine radio is likely your only hope of calling for help.
At least get a handheld (portable) VHF Unit. They also come in permanent mount design for larger boats.

---
Boat Accessory
Best Marine Stereo
You don't have to spend a bundle to enjoy fine stereo sound while out on the water. You do, however, need to get a system that is rugged, waterproof and designed to withstand rigorous marine use, like one of these best picks.
---
Boat Accessory
Marine Tools & Safety

Boating is a favorite sport for us, like for many families. But any time you go out on the water, there's risk of a fun outing turning deadly. For added safety, you might want to consider these marine accessories for your boat.
Boat Accessory
Solar Generator Alternative for Larger Boats:

Solar Panel for Yeti Power Station above:

---

Boat Accessory
INFLATABLE LIFE JACKET

Sometimes disaster strikes quickly on the water, leaving you no time to grab and don a life jacket. Be comfortable yet prepared by wearing this amazing vest.


Watch this quick video which explains how the inflatable vest works. Keep in mind the Absolute Outdoor Onyx can be switched to either automatic or manual inflation:

---

Boat Accessory
WATER LEAK DETECTORS


---
Boat Accessory
Just 4 Fun

Boat Accessory
WATERPROOF CAMERAS & GOPRO 
Record those enchanting moments on the reef with a rugged, waterproof camera; record all the action with a great little GoPro:



---

Boat Accessory
GET THAT BIG SNOOK!

Underwater Lights attract fish like moths to a flame. Surprise your favorite fisher-man or woman with either the permanent hull-mounted lamp or portable baton underwater lights.




Check out this very brief video which shows how fish are attracted to underwater LED lighting at night:
---

Boat Accessory
YETI ICE CHEST- SIMPLY THE BEST

Expensive? Yep! Worth it? Every penny! This unbelievable ice chest keeps your food cold for a week! We use it for long voyages on the houseboat; and it has acted as an "unpowered refrigerator" for days on end.
This is the real deal and would make a very thoughtful gift for your favorite Captain.

---

Our buddy Art has one of these and loves it!





Boat Accessory
Reefboard Discover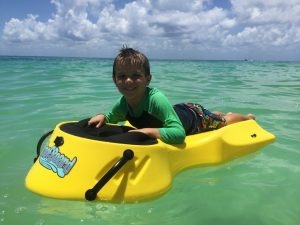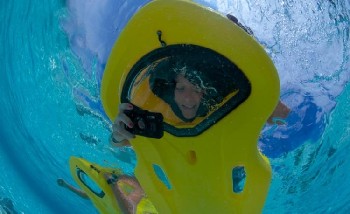 Hop aboard the floating Reefboard Discover for a grand adventure.
See clearly underwater without even getting getting your face and head wet.
14.5-inch HD VuScreen offering an underwater view 
Protected cargo net to store phone, camera, sunscreen, and more 
Virtually indestructible molded high density polyethylene hull 
Cheapest price we could find was here: https://reefboard.com/

[Note: We do not receive any compensation for this recommendation. Just thought they looked cool and wanted to share]
---