Power Tools For Sale
& Best Hand Tools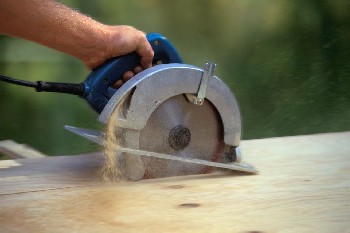 The 8 Most Important Hand Tools for every Homestead: (This list is NOT COMPLETE; we just listed the most important and often-used):

---

Our 6 Favorite Power Tools for sale you shouldn't be without:
---
Power Tools for Sale
Our Favorite Hand Tools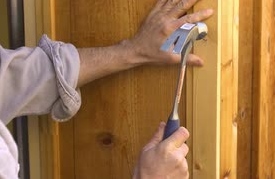 Hammer: 16oz Steel OR 10 oz titanium 
Do you need a steel or titanium hammer? That's easy. How often do you use a hammer? Once or twice a month or 3-5 times weekly?
If you rarely use a hammer, then go for a good quality steel hammer (16 oz); save the bucks. But if you find yourself hammering on a regular basis, spring for the titanium, which costs about 4 times as much.

A 10 oz titanium hammer has the same driving power as a 16 oz steel hammer! Less weight= less fatigue.
A titanium is proven to deliver less vibration, less recoil and less shock to the arm. Your body will thank you later for using a titanium hammer now.



Stanley 51-163 16-Ounce FatMax Steel Hammer


Stiletto FH10-C 10-Ounce Titanium Hammer


6-in-1 Multi-head Screwdriver

3/16-Inch and 1/4-Inch slotted
Number 1 and number 2 Phillips
Bits store in shaft
Craftsman Hand Tools have a Lifetime Warranty.



Craftsman 5-piece Pliers Set

---

Stanley 16' FatMax Tape Rule with Blade Armor

1-1/4-inch-by-16-feet
First 6 feet reinforced 
Limited lifetime warranty


Stanley Retractable Utility Knife (Box Cutter), 2-Pack

3-position, retractable blade
Blade storage in handle; Includes 3 blades

Stanley 24-Inch I-Beam Level

Rigid I-beam design
Limited Lifetime Warranty

Swanson Combination square & speed square combo 

Speed square of aluminum alloy
Handy & vital 62-page Blue Book 
6" Combination Square 
This makes a terrific reasonably priced gift.
---

45° or 90° Blade Angle; standard and flush cuts
---
What are Gorilla Gloves?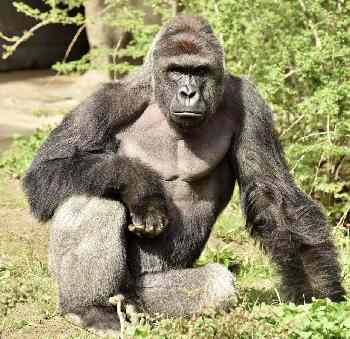 One day my mechanic buddy Chuck from Jersey told me I had to get some "Gorilla Gloves". We used to be partners in an auto repair shop, so I trust his judgement.
I immediately ordered a pair. Love them! Highly recommend!
So what are they, exactly?
Well, they look like this, and they're: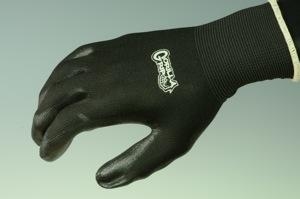 Kinda like latex gloves, but they breathe and have a textured gripping surface.


Kinda like work gloves, but are so thin and supple you can pick up a dime.
So they are a great alternative to heavy work gloves for a job requiring good dexterity but you want some protection from dirt, grease, minor cuts and scrapes.
I keep a pair of these in my back pocket and use them almost daily.

Try Gorilla Gloves, you'll love them too...


Grease Monkey Gorilla Grip Gloves (5-Pack Large size)
Specialized polymer coating over nylon
Guaranteed "Never Slip" technology
Ideal for wet, dry or oily jobs that require hand protection, like plumbing, oil changes
Power Tools for Sale 
Our Favorite Power Tools

And now our 6 favorite Power Tools for sale you shouldn't be without:

Cordless 18-volt lithium-ion cordless drill

(we also feature this incredible tool here.)

Keyless chuck bit changes 
VSR: Variable speed reversible 
Magnetic tray for extra bits 

Dewalt Titanium Drill Set, 21-piece

From 1/16-inch to 1/2-inch 
Sturdy plastic case


Vacmaster 4 Gallon Wet/Dry Floor Vacuum


Skil 7-1/4-Inch Circular Saw with Laser Guide

Powerful 15-Amp motor 
Compact and lightweight
Laser guide

Power Tools for Sale
Reciprocating saw (Sawzall-type)- corded
Gotta have a Sawzall!

Although we also recommend a cordless recipro saw on our Ryobi Tool page, we think every serious workshop should have a full-powered electric Sawzall.

You can't beat the versatility and power of a corded reciprocating saw when faced with a tough cutting job!
Watch a sawzall in action in the video below.

Note: We actually have an older model (Makita JR3000VT); the saw featured below is the newer, equivalent model.



Makita JR3050TZ Corded Reciprocating Saw

Variable speed 
Well-balanced lightweight design


Power Tools for Sale
Watch this quick video showing our Makita Sawzall and Chop Saw featured below, in action:


Makita 14-Inch Portable Cut-Off Saw

We keep ours set up on a metal bench. It's a pleasure to have one of these versatile saws ready to use in just a moment.
Fence adjustment
Quick release vise for holding material

5" Random Orbital Sander-corded

High material removal rate
Velcro system; quick paper changes
---
Misc Cool Tools

3/8" Tite-Reach Extension Wrench

Adds 8 inches of reach to socket set