Google Home
What is It?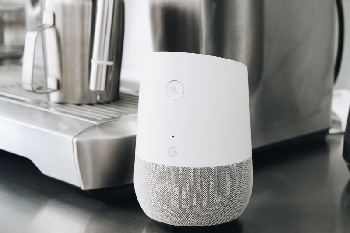 "Google Home" is the name brand created by Google to represent their entry into the new and exciting market of Smart Speakers. These speakers are 2-way, allowing users to enter voice commands or ask questions of a virtual personal assistant, named "Google Assistant". 
Google Assistant was developed to have a clever and engaging personality, as well as have access to Google's vast information database. (S)he also can learn to distinguish between six different user voices, tailoring her answers, somewhat, to the individual. 

Google has developed (and allowed third-party designers to contribute) a large number of varied services for their Home smart speakers, including streaming of music and videos, current news, weather and sports information, organizing calendars, reminders and shopping lists, controlling household appliances, as well answering queries.

You can place Google devices in multiple rooms to set up synchronized streaming of music throughout your home. Awesome effect!

Take a peek at our Mini jumping through hoops at our place: 


Google's speaker devices currently include the Google Home (original), the Google Mini, and the Google Home Max, with an upgraded and outstanding speaker system.

The photo above shows these three products. You will find more data and ordering info below.

---
Google Mini
What Can It Do?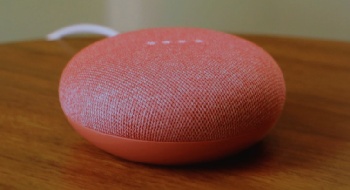 Ain't she cute?

We are focusing here on the Google Mini, as that is the model we have; however, the functions described below are also integrated into the other two Home smart speakers.
This is what you can do with your Mini:

Ask for information:

Ask questions/get basic information 
Set timers (like for cooking)
Make hands-free phone calls
Add to a shopping list or calendar of appointments
Entertain guests with jokes and trivia questions
*For some interesting and Fun things to ask Mini: Hey Google.

Streaming services:

Bluetooth; although you can't link Mini out to a Bluetooth speaker, you can link to it as a Bluetooth speaker itself.
Interacts seamlessly with Google's Chromecast digital media players.
Netflix, YouTube and Google Photos for videos and photos 
Awesome music choices from Spotify, Google Play Music, Pandora, iHeartRadio, TuneIn and YouTube Music
Get the latest news and sports scores; including CNN, CNBC, Fox and The Wall Street Journal
Weather forecasts; pick your favorite weather service, they all have apps.

Control devices in the home:

The Google Mini can act as the central "hub" for Household devices with "smart" capability. Once set up, you can interact with and control lights, outlets, home security, thermostats and more, via voice commands.


Household smart device brands which support Google devices include: Nest, SmartThings, Philips Hue, LIFX, Lightwave and Logitech Harmony.


These are some recommended household devices and appliances which work well with Google Smart Speakers (as well as Alexa Echo): Smart Home Devices.


---
Google Smart Speakers
Ordering Info
Honest reviews about Google smart speakers; and ordering via our Walmart affiliate links below:


---
---