Best Home Security Systems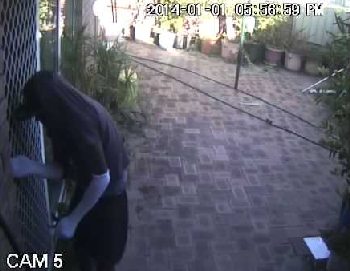 Having your home wired up with a good security system used to be a very complicated and expensive proposition, requiring extensive hardwiring. Wi-fi (wireless technology), electronic miniaturization and improved camera technology have changed all that.

It is now well within the average consumer's budget to create an effective home security network to protect his or her family and property.

There is now a whole range of equipment and services to pick from, from complete coverage with professional installation and monitoring (most expensive) to a simple video front doorbell with remote feed to your smartphone (under $200).

Some home security systems, such as the Samsung SmartThings ADT system double as a Smart Home Platform. In other words, you can program the security control panel to also operate your lights, thermostat, door locks, etc. 

On the other end of the spectrum, there are simple modular security devices you can set up in minutes which do not even need a central control panel.

We are basically do-it yourselfers, because we are reasonably handy, have all the right tools, and want to save money by doing as much as we can ourselves. Therefore, our OFG website has a definite DIY (Do-It-Yourself) spirit to it. And this extends to our recommendations for the best home security systems.

We briefly discuss dedicated professional security systems and then go more in-depth with the current DIY offerings.


---

CONTENTS
I. Home Security System Components

II. Dedicated Home Security Systems- Central Control Panel
Professional Install & Monitoring

DIY Install with Professional Monitoring

DIY Install/Homeowner Monitored

III. Home Security Cafeteria Style
      Modular components; Smartphone controlled

---
Best Home Security Systems
Components of Security Systems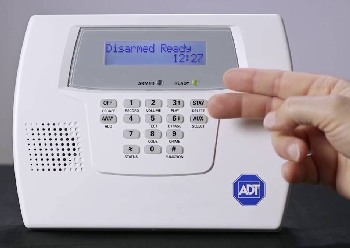 Home security systems are essentially a network of specialized devices that detect and report breaches in a closed system. You may find any or all of the following components in any Home System. Keep in mind that many of them can also be bought piecemeal for DIY installation.

Control Panel: The hub or central computer of the security system. The control panel allows you to turn off or on individual components or the whole system, and communicate with your security company and/or emergency service providers.
 
Door and Window (Entry) Sensors: Each accessible entry point (door or window) can be armed with a two-part magnetic sensor which sounds an alarm when the two parts are separated (when the door or window is opened).

Glass break sensors: An alarm is triggered when the sensor hears the specific sound of breaking glass.

Motion detectors: Infrared detectors are triggered by motion, either inside or outside the home.

Security cameras: Surveillance cameras can provide visual contact with security points around the home and even record a burglar in action. Cameras are very useful when accessed remotely by computers or smartphones. They provide visual contact to homeowners who are out of town, can help you watch for deliveries and other expected service personnel, and monitor the arrival of children after school.

Siren or Alarm: These high-decibel (loud) screeching sounds are activated when the security system is breached. The intent here is to alert you (and the neighbors) and hopefully to scare away intruders.

Remote Control/Mobile Access: Most home security systems come with remote control and/or mobile access to the system, which allow you to arm/disarm the system from anywhere (inside, outside the home or even remotely).

Optional Panic Buttons/Pendants: In the case of a home invasion or medical emergency, these devices allow you to call for help directly from any location, even in the shower. They are worn or carried with you. Requires subscription fees.

Yard Sign and Window Stickers: Alarmed and ready? Let potential invaders know it! Hopefully they'll move on to greener pastures...


---
Best Home Security Systems
Professional Install & Monitoring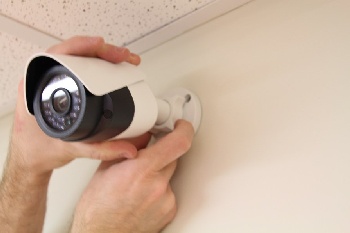 If you have some very expensive collectibles in your home (artwork, jewelry, firearms, precious metals, a cash stash), or you live in an area prone to home invasions, you might want to pull out all the stops and go with an expensive but very effective professional security system.
20% of all home security systems in the U.S. are professionally installed and monitored.

Most pro installations utilize wireless technology and cellular phones these days (burglar cut telephone or electric wires do not disarm them). Professional 24/7 response to alarms usually incurs a monthly subscription fee and/or a lengthy service contract.

A full-spectrum, professionally installed and monitored wireless system usually includes most of the system components described above.

Several home security reviews we trolled consistently recommended these three companies for the best full-spectrum, professionally installed and monitored home security systems:


For added security for valuables, you might want to consider getting a fireproof/waterproof safe.


---
Best Home Security Systems
DIY Install with Professional Monitoring


Handy with a wrench but want to leave the 24/7 worries to the pros?

Then a DIY installation kit backed up by professional monitoring might be right for you.

A recent online Consumer Report on professionally monitored but homeowner installed home security systems picked these two as the best bang for the buck in that category: Scout & SimpliSafe.

---

Best Home Security Systems

SCOUT

Scout Alarm offers a good basic hardware kit with only $19 per month for professional monitoring. The Scout integrates well with Samsung SmartThings, Amazon Alexa, Google Assistant, Nest and IFTTT.


Best Home Security Systems
SIMPLISAFE

SimpliSafe is the easiest DIY system to get up and running. For $15 per month, you get 24/7 professional monitoring. Be aware there is an additional $10 monthly to interact the system with your cellphone via app. 

SimpliSafe doesn't offer Smart Home automation capability, and also does not offer security cameras in their basic systems.

---
Best Home Security Systems
DIY Install & Homeowner Monitoring


There are lots of DIY home security systems on the market which don't include or require professional monitoring.

With these totally DIY systems, a breach in the security network usually elicits a high-decibel alarm, alerting the homeowner to a possible home intrusion.

The system may also initiate a "push" notification that sends the alert to the owner's mobile device. Make sure to look for this essential feature when shopping for a system.

Contacting police, fire, or other emergency response personnel must be initiated by the homeowner.

So, do you want a quality, comprehensive security system with professional-grade equipment, which you install and monitor yourself? Then you can't go wrong with either the Samsung SmartThings ADT Home Security System or the Abode Essentials Starter Kit.

Both can also act as a Smart Home platform, allowing the central control to administer not only security functions, but also control numerous other household devices and appliances, such as lights, thermostats, vacuums, door locks, etc.
---

Best Home Security Systems
SAMSUNG

Samsung partnered up with ADT Security to produce one of the best professional-quality DIY Home Security systems on the market.

Samsung SmartThings ADT Home Security doubles as a smart-home platform; it is a good pick if you don't already have a Google Home or Alexa and you want to automate your home.

---

Best Home Security Systems
ABODE
Keep all your options open with this one...

Either pair it up with your Alexa or Google Home Smart Home Hub or let it become your automation hub itself. Also integrates with Nest or IFTTT.

Unlimited free self-monitoring with your smartphone, tab or computer.

Starter kit includes:
1 Gateway, 1 mini Door/Window Sensor, 1 Remote KeyFob, and 1 Motion Sensor.