Alexa Echo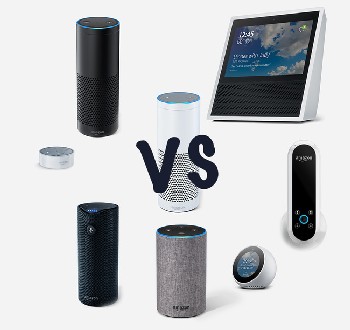 So many choices!

The Alexa Echo is a brand of Smart Speakers developed and marketed by Amazon. These devices are able to provide information simply by asking; an intelligent personal assistant called Alexa answers your queries.

The Echo Smart Speaker can also stream podcasts, music, weather, traffic, news and other real-time information; make lists, set alarms, play Audiobooks, and order merchandise on Amazon Prime.

Like Google Home, the Echo can also act as "command central" for automation of a Smart Home.

Here she is at her best in our master bedroom:

Amazon came out with Smart Speakers well before Google did; and so they have a wider selection available at this time. The current models include: the Amazon Echo, Echo Dot, Echo Plus, Echo Spot and the Echo Show.

The Echo, Dot and Plus are simply different sizes of speakers; whereas the Spot and Show feature visual displays. Read all about these five devices below.


---
Alexa Echo Dot
What Can It Do?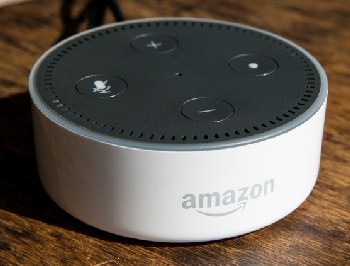 Cute L'il Hockey Puck

As far as Alexa Smart Speaker devices, we only have an Echo Dot in our home, and so are mainly reviewing that model here. Keep in mind that ALL Alexa speakers can perform the functions described below.

This is what you can do with your Alexa Echo Dot:

Ask for information:

Ask questions/get basic information
Call or text message, hands-free
Keep alarms, timers, shopping and to-do lists
Have fun with jokes or play Jeopardy
For some interesting and Fun things to put to her: Ask Alexa.


Streaming services:

Interacts seamlessly with Amazon's Fire digital media players (more below).
Videos/TV from Amazon Video, Netflix, Dish Network 
Music from Spotify, Pandora, Apple Music, Amazon Music, iHeartRadio, Sirius and TuneIn
Set up Echo devices in multiple rooms for simultaneous house-wide music streaming.
Connect to speakers or headphones via Bluetooth or through a 3.5 mm audio cable.
Get the latest news/sports from CNN, CNBC, local radio stations, iHeartRadio, NPR, and ESPN
Weather forecasts from AccuWeather
Audiobooks

Control devices in the home:

Control lights, fans, TVs, switches, thermostats, garage doors, sprinklers, door locks, and more, by voice.
Household device brands which support Alexa Echo include: Belkin WeMo, Philips Hue, TP-Link, Sony, Honeywell, Samsung SmartThings, Nest; as well as integrates with Sonos, Yonomi, Insteon, and Wink hub systems.

Here are some "smart" household devices which we recommend for use with Alexa Echo Speakers: Smart Home Devices.

---
Alexa Echo Dot
Amazon Prime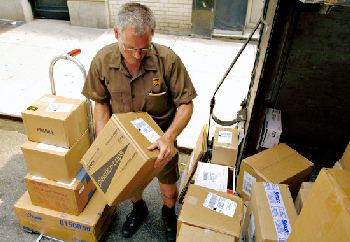 The Alexa Echo device is heavily linked to the Amazon website and Amazon Prime Services. Although you might see this as a bias, I like it because I am a loyal Prime member for years.

I just don't think you can beat their extensive customer reviews, decent prices and fast shipping. Returns are always a snap, no questions asked. I love the whole Amazon Prime Package!

Amazon Prime Shopping can be done through the Echo by voice, with updates on shipping/tracking provided. You must have an Amazon Prime Membership and account with payment method and default shipping address set up.

We think Amazon Prime Membership is one of the best deals on the planet. For $119 per year, you get free two-day shipping on many items, Amazon Video streaming TV shows and movies, free Amazon Prime Music, unlimited photo storage, Kindle Owners' Lending Library, exclusive early access to Lightning Deals, Prime Pantry, and much more.

Get more info to decide if Amazon Prime is for you here:

---
Alexa Echo Dot
Alexa Skills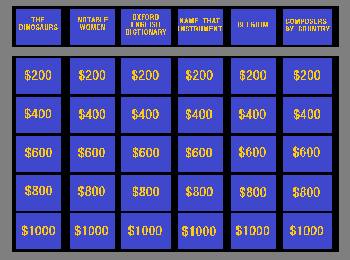 "Alexa, open Jeopardy!"

Alexa Skills- This is really the one defining feature that sets the Alexa Echo apart.

Amazon allows third-party developers to create independent apps or "skills" for Alexa. They are voice-driven functions which add to the diversity and capabilities of the Echo.

There are now over 15,000 Alexa Skills available today. So how do you find ones you might like? Try asking Alexa! Just say "Alexa, open Skill Finder" or "Alexa, what is the Skill of the day?"

Examples of some popular Alexa Skills:

Order a pizza from Dominos or Pizza Hut
Request a ride from Lyft or Uber (must set up an account first)
Play a game of Jeopardy.
Wake up to your favorite music ""Alexa, wake me up to the Blues at 7 am"
Recipes from Campbell's Kitchen, Best Recipes or Allrecipes
Check Stock Prices on Opening Bell or TD Ameritrade
Order Flowers from 1-800-Flowers
Get micro-weather forecasts down to your exact address with Big Sky
Mix the perfect drink with The Bartender
Tell a Short Bedtime Story to the kids. Customize it by putting their names in the story.
Relax with the Sleep and Relaxation Sounds skill
Connect to your Fitbit
Nostalgic! Radio Mystery Theater
Get in shape with the 7-Minute Workout
Get vital info and the status of your car through Automatic.
What's new on Netflix? Just ask Alexa.
Listen to a podcast with Anypod.
Pick the best wine for your dinner with MySomm.
Pregnancy tips and advice on What to Expect.
Inspirational quotes spoken by the author! by Inspire Me
Meditation Timer for relaxing quiet times.
Ambient Noise; choose from several sounds to help you fall asleep.
Earplay, an interactive adventure game.
"Alexa, open The Magic Door" for more interactive adventures; with puzzles to solve and a prize at the end.


---
Alexa Echo Dot
Our Dot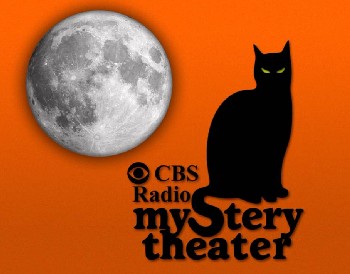 The main things we use our Echo Dot for:
Turn 2 lamps in the master bedroom on and off.
Listening to Audiobooks and music.
Various Skills, like Radio Mystery Theater podcasts
Voice shopping on Amazon Prime
Updates on Amazon Prime purchases; "Where's my stuff?"
Control our TV via Amazon firestick (see below*)
---
Alexa Echo Dot
Control Fire TV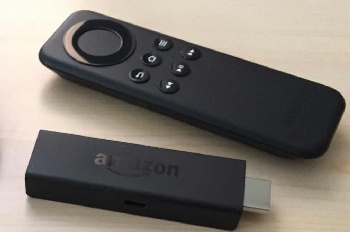 Linking the Alexa Echo to the Fire Stick
Linked devices have to be registered to the same Amazon account.
Each Alexa device can only control a single Fire TV.
If you only have one Fire TV device, Alexa should link them automatically at the first command using "Firestick" in it.
If you have multiple Fire devices, you must set up manually to choose which Fire TV you want to pair with as follows:

Open Alexa app> Open menu> Music, Video & Books> Fire TV> Link your Alexa device> (Select the desired one)> Link Devices

After setup, you should be able to:

Go to Fire Home.
Launch a service (Netflix, Hulu, etc.).
Play a particular movie or show.
Play next episode.
Switch to a another program, like a game.
Search for particular actors, genres or subject matter of movie.
Perform mechanical functions like Pause, Stop, Play, Rewind, Fast-forward, Volume Up/Down
*Ed. Note: Now that I have told you how well Alexa can control your Fire Stick directed-TV, I will have to admit that we did not set this function up.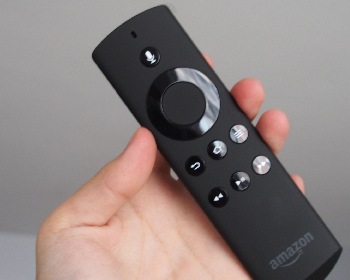 Man's best friend
I was all set to hook it up, but Scott just would not relinquish his beloved clicker. :)

---
---
Alexa Echo 
5 Current Models

Note the last two models have video screens.
For your convenience, we added the Amazon Affil links below. You pay not one cent more if you use them!
Click to read specs, tons of honest reviews and pricing:
---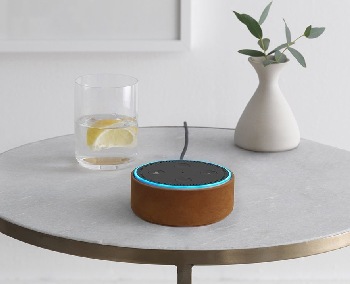 ---
---
We've created a list of some Smart Home devices that work great with Alexa Echo (as well as Google Home).