Roku Stick Guide
Recommended Models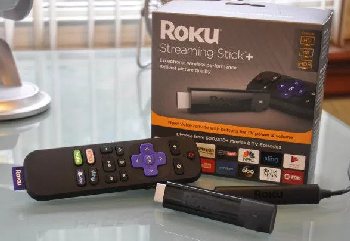 Roku Streaming Stick + (4K)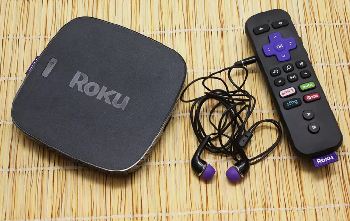 Roku Ultra (4K)
---
Roku Stick Guide
The Equipment/setup

Like all media streaming devices, Roku plugs into the HDMI port on your TV. The Streaming Stick Plus is the size of a small thumb drive and is designed to hide behind your TV. The Ultra uses a box, which also plugs into the port via an HDMI cable.
Plug the Roku player via the power adapter to a wall outlet. Do not rely on USB connection to power this device.

The Stick Plus boasts a wireless amplifier, claiming to extend your Wi-fi range 4 times. The Ultra provides Ethernet for hardwiring, which is the preferred hookup method for any streaming device.

If you have an older TV with no HDMI-in port, get the Roku Express +, which can be hooked up with composite cables (white, yellow & red).

---
Roku Stick Guide
What's Unique?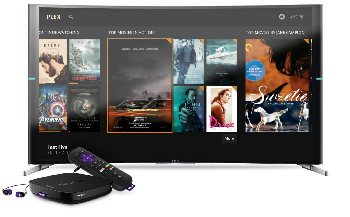 Roku boasts the most channel offerings of any streaming device, both free and paid services:
Paid: Amazon Instant Video, Hulu Plus, Netflix, HBO Now, Vudu, Spectrum TV, Direct TV Now, Sling TV, and Twitch, along with many smaller, niche apps and services for movies, sports, weather, news, and international content.

Free channels: YouTube, Pandora radio, The Roku Channel, Pluto TV, Tubi TV, Crackle, CBS News, NBC News, ABC, PBS, PBS Kids, Fox News (via YouTube)

Roku's platform is more content-neutral; unlike Amazon, Google and Apple, which all push their products first.


---
Roku Stick 
Pros & Cons
PROS

Roku offers more app (channel) options than any other media player or smart TV on the market.


Free Roku Channel, with top movies from many sources (some with commercials).


More 4K apps and 4k videos, lots of first-run 4K HDR movies; HDR10 support


Voice-controlled remote returns unbiased results, sorted by price 


The remote can control the volume and power on your TV. It's the simple things...


With the Plus: Advanced wireless receiver claims 4x the range for wireless streaming


Extras with the Ultra: Ethernet wireup; headphone jack in the remote; gaming buttons 

CONS

Roku lacks the modern-looking menu system of Amazon Fire


Lacks the slick features and high-end "feel" of Apple TV 4K 


---
Roku Stick Guide
The Bottom Line

We could find very few disadvantages to the Roku TV Streaming system; perhaps it has a bit less of a polished feel to it than the others. But that doesn't stop Roku from offering the most channels and apps than the competition.

Another pleasant bonus is the Roku's best-in-class, unbiased cross-platform search.

Unless you are a hard-core Google, Amazon Prime or Apple fan, Roku is a great mix of affordability and functionality you will be pleased to own.


---
Roku Stick Guide
Buying Links

Amazon affiliate links below for more info, tons of honest reviews and to buy. 


---

---

Compare the Roku Stick to Amazon Fire.

Compare the Roku Stick to Google Chromecast.

Compare the Roku Stick to Apple TV.

Back to Smart TV.

---