Housekeeping 101
Cut Your Housework in Half!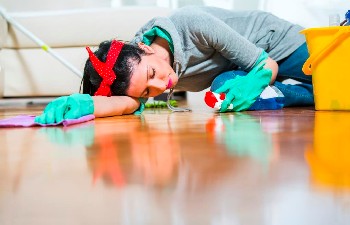 Tired of being everyone's maid?

"I hate housework! You make the beds, you do the dishes and six months later you have to start all over again." 
~Joan Rivers
---

Below we outline a fantastic plan of action for dealing with household clutter and keeping your house clean, in half the time you are spending now. 

Our household management tips are a compilation of shortcuts and strategies we and our close friends and family have all used for years. With the collective household management experience of literally decades, we tell all...
...and you benefit!
---
Housekeeping 101
Here's the Master Plan: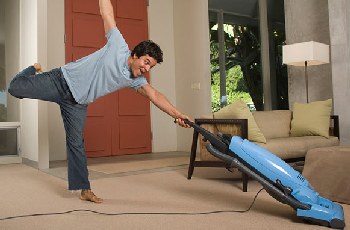 Yep, that's really a man vacuuming!

1. Buy cleaning supplies at Walmart or Dollar Store. 
2. Order professional cleaning equipment from Amazon. 
3. Hold family meeting and lay down the new ground rules.
4. Total "spring cleaning"/de-junking (everyone participates)
5. Daily touch-ups
6. Weekly household management chores
7. How to Clean...
     Windows
     Floors
     Carpet
     Dusting
     Doors & Baseboards
     Bathrooms

---
Housekeeping 101
TIP #1: Cleaning Supplies 



Get Your Cleaning Supplies Together (Walmart or Dollar Store):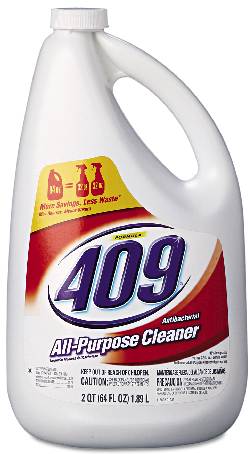 409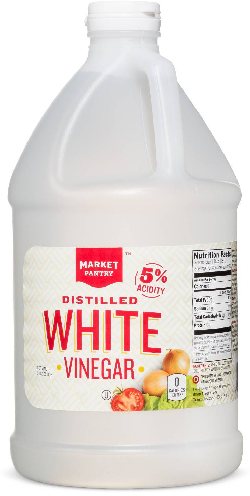 Vinegar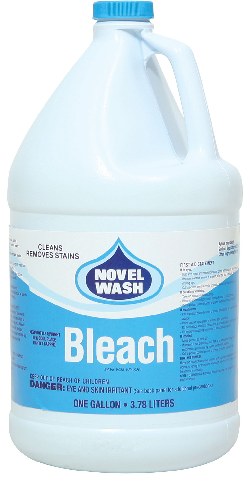 Bleach

Endust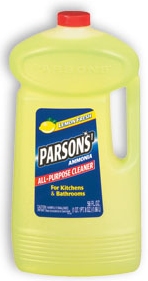 Ammonia
The Works
Refill jugs of antibacterial 409 (not the spray bottles)
Gallon bottle of cheap white vinegar 
Gallon bottle of cheap household bleach
Quart bottle of "Sudsing Ammonia" (Parsons)
Spray can of Endust 
Bottle of "The Works" Toilet Bowl Cleaner
Several pair of snug-fitting Playtex rubber gloves 
Bottle of Mop 'N Glo if you have linoleum floors
6-8 White terrycloth washcloths "Cleaning Rags" 
Cheap cellulose sponges 
Mr. Clean "Magic Eraser" Scrubbing Pads
Sponge mop with squeeze handle and changeable head 
Cheap 10-12" squeegees to hang in each shower
Long wooden mop handle with threaded metal tip (for the Doodle Bug below)
Cheap plastic cleaning tote/tray to carry your supplies to the scene of the crime
---
Housekeeping 101
TIP #2: Doormats
Doormats: Huge labor-saving devices
You probably have no idea how much work you'll save if you just install quality doormats at each entrance door of your home. Doormats prevent over 75% of soil and sand from making it to your carpets/hard floors.
We place a heavy duty weather resistant mat outside of ALL our doors; and also another lighter mat on the inside. This truly cuts down on the amount of sand we track into our house.
These are good choices for doormats. If you can find them at Walmart, great. Otherwise order from Amazon. We have provided some easy affiliate links below and thank you for your support!

Trust me, this is one easy and inexpensive way to reduce housekeeping labor.

  Outside the doors: 2' x 3' Genuine AstroTurf mats


---
  Inside the doors: 2' x 3' Olefin/ Vinyl backed


NoTrax T37 Fiber Atlantic Olefin Entrance Carpet Mat

Housekeeping 101
TIP #3: Pro Equipment

Housekeeping chores can be much easier if you invest in the quality cleaning equipment the pros use. These items might cost a little more than their Dollar Store counterparts, but they will surely last longer and cut down on frustration and hard labor.
These are some professional housekeeping tools we recommend:


Norpro 24-
Genuine Lambswool Duster

---

Professional Progrip Window Squeegee

---

 Industrial Cotton Dust Mop 18"

---

Commercial
Floor Scrubber "Doodle Bug"
Floor scrubber with long handle and nylon pad scrubber (Also called a "Doodle Bug")

---

Aslett's Johnny Mop-Set of 3
Professional Toilet Bowl Swab
---

Professional grade 1 quart
spray bottles

Housekeeping 101
And the last item is:
Commercial upright beater-brush vacuum with cloth bag; Skip all the fancy attachments; you should spend no more than $150-$250 on a vacuum cleaner. There is nothing magical about a 25 pound $2,000 Kirby. 
NOTE: Interested in automating all your floor cleaning chores (hard surface and carpet)?

Then check out the iRobot Mopper and iRobot Roomba. We have them both and LOVE them.

---

This is what you do with the 4 pro spray bottles:

Get a permanent ink marker and label the 4 new spray bottles so:

#1 "Bactericidal 409" [Fill with full-strength antibacterial 409]

#2 "Vinegar-Floors" [2 cups white vinegar + 2 cups water + a few drops of liquid dish soap]
#3 "Bleach Only-Shower Walls" [Fill with full-strength bleach ONLY]
#4 "Ammonia Water-Glass & Fixtures" [1 cup sudsing ammonia + 3 cups water]


WARNING:
NEVER MIX CLEANING PRODUCTS TOGETHER!
CERTAIN COMBOS CAN PRODUCE TOXIC FUMES WHICH CAN KILL YOU!


Never mix ammonia with bleach
Never mix vinegar with bleach
Never mix vinegar with peroxide
Never mix vinegar with baking soda
Never mix bleach with rubbing alcohol
Never mix different drain cleaners together
Never mix "The Works" with anything else


Housekeeping 101 
Family Council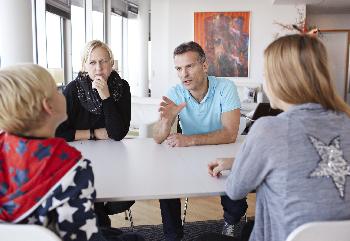 Hold a family meeting. Make it be known that you are on strike! You are no longer willing to be the "House Janitor" or hand maid, and your time is worth just as much as everyone elses. 
Set some ground rules, and stick to them:
1. Everyone cleans up their own messes, even toddlers. This includes picking up toys and other personal items, taking their dishes to the sink/dishwasher, and putting towels and clothing where they belong: either towel rack, hang it in the closet or put it in the dirty clothes hamper.
2. Everyone in the household at or over the age of eight.... yep, I said EIGHT... will be taught how to use the washer and dryer. Each family member will wash, dry and put up their OWN clothing. Yes, even an eight-year-old can do this. You will be shocked at what they can do, if you just quit doing it for them.
3. By implementing #1 and #2, you have eliminated at least half of your daily household workload.
4. Insist on a 10 minute "power clean" by everyone in the house, daily. You will be surprised how much better the house looks after 10 quick minutes of dusting, picking up toys and clothes, and wiping sinks down.


---
Housekeeping 101
De-Junking: Take no Prisoners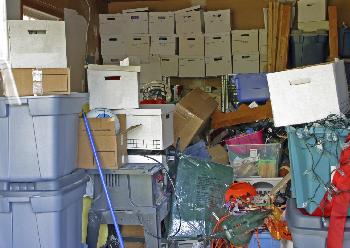 Start your new war on housework by taking an entire weekend, the whole family helping, and cutting your household junk by at least 50%.

If it's wood or paper, burn it; if it is clothing or household ornaments, collect them in kitchen trash bags and take to Goodwill or Salvation Army. All the rest gets tossed in the trash.

If you find a few treasures among all the crap, sell them on eBay.

The key here is: de-clutter your house! It will make keeping the house clean much easier; as well as helping your head.

Go into your bathroom cabinets and the cabinet under your kitchen sink. Gather all the extraneous aerosol cans of cleaning supplies and all abrasive cleaners like Ajax and throw them all in a trash bag for the dump. The only aerosol can you are allowed to keep is Endust.
We're going to replace 20 different money-wasting aerosol cans with just the 4 few super-efficient (and ridiculously cheap, cleaning agents.

We're going to turn you into a "Cleaning Fool" if you just stick with us!

The key is learning to prevent housework by using some common sense strategies, professional cleaning tools and supplies, and sticking to a method which works!


TIPS

Do you know that most people go about house cleaning in the wrong way?

They see a dirty sink, sprinkle it liberally with Ajax and then tackle it with elbow grease and a scrub pad.

Wrong, Wrong, Wrong!

The secret is to apply the proper cleaning chemical, allow it to do it's magic, and then simply wipe up the residue. Honestly, there no scrubbing is needed.

Most dirt removal is done chemically, and not with scrubbing. The message here: Let the chemical work!
Another useful tip:

Don't clean things that aren't dirty. You can probably go months without cleaning windows or vacuuming little used spaces. Don't increase your workload just because…


Housekeeping 101
Daily Routine
Everyone makes his own bed immediately upon arising.
Everyone squeegees the shower wall after bathing. Just a quick 20 second scrape-down; it doesn't have to be perfect.
The 10 minute "Power Clean" as explained above; everyone pitches in:
           *Wipe sinks and counters down with 409.
           *Clean sinks = Happy Home  :)
           *Keep dirty dishes in dishwasher; not sink. 
          *Quick tour around hard floors with dust mop
           *Or turn Roomba loose.


---
Housekeeping 101 
Weekly Cleaning Chores
Dust entire house with lambswool duster.
Clean kitchen counters and sink and wipe appliances.
Scrub bathrooms and de-mildew shower wall if necessary.
Vacuum all carpets.
Mop hard floors.
Delegate. You don't intend to do all the above yourself, do you?


---
Housekeeping 101 
How to clean...

Housekeeping 101
Cleaning Windows
You do not need paper towels, wadded up newspaper or Windex to have sparkling clean windows. All you need is your 1 quart sprayer of Ammonia-water, your professional window squeegee and a cleaning rag.

Steps:

Liberally spray the window pane with your ammonia solution bottle. 
Wipe the window down with the cleaning rag. 
With your pro window squeegee, scrape off a one-inch strip across the top of the window pane by holding the squeegee at an angle.
Then scrape the squeegee from the top cleared strip to the bottom of the pane, using overlapping strokes, from the top down.
If necessary, wipe the very bottom of the pane with your damp rag to remove excess solution.
Resist temptation to break out the paper towels and newspaper.


---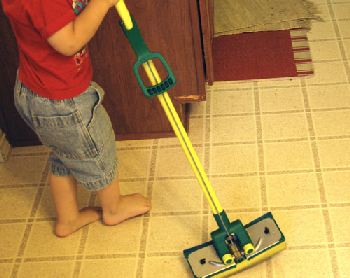 Woah! Is that a kid mopping the floor?

Housekeeping 101
Cleaning Floors:
Use your 18" dust mop to quickly sweep your non-carpet floors daily. Spritz the mop head lightly with Endust, then get to it.

With a dust mop head that big, you'll be done in under five minutes. A broom would take you 15 minutes and leave behind a lot more dust and dirt.

Wood floors: make sure they are properly sealed with varnish or polyurethane. They should then last for years with no special treatment other than damp mopping.

Vinyl or linoleum: Sponge mop with clean water and a little 409 in a bucket. Allow to dry. Finish off with Mop 'N Glo. Just pour a little out and spread it on. Looks awesome.

Ceramic tile: Spray small areas at a time with your vinegar water spray bottle. Spread it around with your damp mop and scrub stubborn stains or gummed debris with the Doodle Bug.
(If you have opted for the iRobot mop instead, turn him loose at least weekly.)

Carpet: Here's some good advice: Never put carpet in your bathrooms or kitchen.
Vacuum at least weekly with a good beater-brush upright type vacuum, no matter how clean the carpet looks. The vibration from the vacuum loosens the soil and other abrasive debris that can wear down your carpet. The vacuum sucks it all up.
(If you have gone with a robotic carpet vacuum, the Roomba, put him to work once a week, too.)

Shampooing the Carpet:

We get our carpets shampooed professionally every year or two.

The type of complete cleaning that we recommend is not possible with just a do-it-yourself rental steam cleaner from Home Depot.

What you want to do is hire a local professional carpet cleaner; check his references. Quiz him about his methods.
You are looking for a thorough carpet shampooing with a scrubber appliance; followed by power steam water rinsing and removal; hopefully hooked up to his truck for maximum extraction power.

Let the professional handle this chore while you pull an overnighter at the beach with the kids!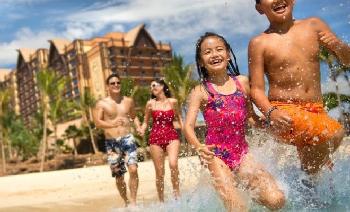 ---

Housekeeping 101
Dusting
Use your terrycloth cleaning rags, slightly dampened, to wipe down counters and tables.
Use your handy-dandy lambswool duster to do the bulk of your dusting. If you've never had one, you won't believe how well these collect dust, instead of just moving it around.

Cleaning Doors, Walls & Baseboards

Your Magic Eraser Scrub Pads, lightly moistened; scrub dirt and marks lightly with the pads; comes right off!

Like Magic  :)

---
Housekeeping 101
Bathrooms

5 minutes a day sure beats 2-3 hours of hard labor every week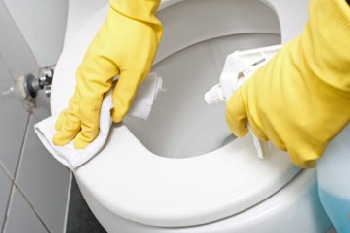 Use your 409 spray bottle and the ammonia window cleaner (for mirrors) on each bathroom; no Comet cleanser or abrasive pads. You threw those out, remember?

Keep an inexpensive 10" or 12" squeegee hanging in each shower, and beg everyone to spend 20 seconds squeegeeing the shower walls down after every shower.

Not likely? It sure would save elbow grease to do this instead of having to scrub off the mineral residue a month later.
Toilets
Wear your gloves. Start at the top, spray down each level with 409. Let sit for 5 minutes, then wipe clean with paper towels (toilets are one time I endorse using wasteful paper towels).
Spritz the inside of the bowl with 409 and scrub with the cotton-top scrubber.

Lastly, spray the outside of the bowl all the way to the floor with 409 and let it sit. Wipe clean the bowl and surrounding floor with lots of clean paper towels.
TIP: If the water ring in the bowl won't rinse off: Squirt once around the ring with "The Works". Let it sit 5-10 minutes, then scrub with toilet scrubber and flush. Easy Peasy.
Housekeeping 101
Shower walls/Mildew
Mildew! Everyone gets it in the shower, and no one knows what to do about it. This is what I do, and it works great for ceramic tile shower walls.
First open windows and/or doors to get good ventilation.
Wet down the shower walls with water, then spray (saturate) everywhere you see mildew in the grout, with your pure bleach spray bottle.
Let it cook for an hour or two, then scrub with Doodle Bug or sponge mop. Rinse down the walls with clean water. Voila!