Air Purifiers remove contaminants from the air in a building. Industrial air purifiers may be large stand alone units or may be a central permanently attached unit, while air purifiers for the home are usually small and portable. Air purifier benefits uses can vary.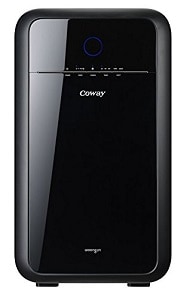 Many people simply don't feel the need for a home purifier, but studies have shown that the air in your home or a building may contain far more contaminants than the outside air.
Over time, these contaminants may cause a variety of health problems especially for those who have breathing difficulties, allergies, or asthma. Knowing the benefits of air purifiers can help you to decide if having one in your home can aid your health.
Air Purifier Benefits And Uses
Air Purifies Remove Airborne Toxins from Your Furniture, Floors and Walls
Many people simply don't realize the number of toxins that are used in making furniture, various types of flooring and even that paneling on your walls. Once in your home, these toxins leech into the air and can actually reach high and unhealthy levels.
The newer your home and furnishings, the higher the toxin levels are likely to be. An air purifier can rid your home of up to 99.9% of those airborne toxins, helping to keep you healthy and your lungs free of these dangerous airborne chemical contaminants.
Removes Pollens, Mold, and Pet Dander
In addition to removing those dangerous chemical toxic fumes, air purifiers also are a big help to people who suffer from allergies.
An air purifier with a good HEPA filter can remove mold and mildew spores, pollen and pet dander from the air inside your home, making it easier to breath and helping to provide you some relief during allergy season.
Air purifies can also help protect you from breathing in second hand smoke if someone in your home is a smoker.
[Check Out: Is Air Purifier Good For Asthma Sufferers?]
Removes Odors
Another benefit of air purifiers is that some of these purifiers can also remove odors from the air. This means you can go ahead and cook that fish and even chitlings without worrying that everything in your home will pick up these odors for days to come.
Air Purifies Can Save Emergency Room Visits and Hospitalizations
Probably the most important benefit of air purifies is that these purifiers can actually help save people who suffer from respiratory difficulties from the cost of multiple visits to the emergency room or extended stays in the hospital.
Studies show that 94% of respiratory problems are caused by polluted air. So keeping the air in your home pollution free can help those who suffer from respiratory diseases to breathe easier and stay healthy, thus avoiding some of those expensive medical costs and hospitalizations.
Home air purifiers come in different models, sizes, and styles. While most will purify the air in a single room, there are air purifies that are designed to improve the air throughout the entire home.
With proper maintenance, an air purifier can last years and during that time they can prevent you from inhaling countless toxins, pollens, mold and mildew spores, and thus allowing you and your family to breathe easier and stay healthy through out your life.
Air Purifiers to Consider
Winix 5300-2 Air Purifier with True HEPA, PlasmaWave and Odor Reducing Carbon Filter
Sharp KC-850U Plasmacluster Air Purifier with Humidifying Function
VAVA Air Purifier with 3-in-1 True HEPA Filter, Home Odor Allergies