Finding fun and simple Thanksgiving Table Decorating Ideas shouldn't be hard! Thanksgiving is a holiday that is celebrated by Americans all over the world. It is a time during which families, friends, church families, and often even co-workers, gather together to give thanks for the abundance of food they will eat and to give thanks for one another. As part of these festivities, it is customary to decorate a table. There are many things that people can do to decorate a table.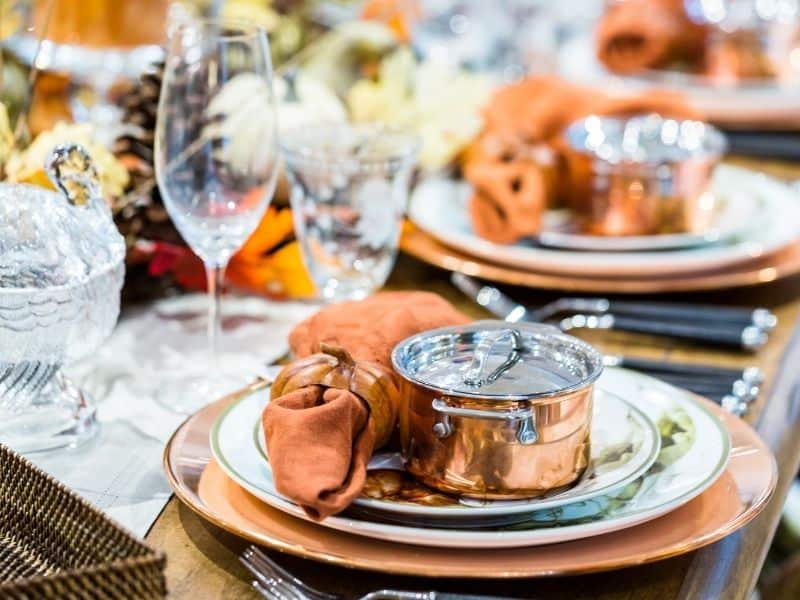 Here are some suggestions as to ways to make a Thanksgiving dinner table look especially festive.
Fun and Simple Thanksgiving Table Decorating Ideas
Table Linen
Table linen is a very simple way to brighten a table. Tablecloths and napkins are easy to find in all sorts of fall colors. You don't have to confine yourself to solid colors. If your dinnerware is plain, consider covering the table with a tablecloth that has a fall pattern on it.
If a tablecloth isn't practical, consider using placemats. You can use colored straw placemats and festive napkins. In place of the tablecloth, put an elegant runner on the table. The runner can be very plain, or fancier. If it is plain, it will be easy to coordinate it with other table decors.
Decorate your own linen by using blue, red, and yellow fabric paint and a 2 1/2 inch piece of corn on the cob. Put corn holders in the ends to make it easier to roll the ear in the paint. Then run the paint-filled ear across the fabric. Repeat the process using different colors and creating a criss-cross pattern.
To make Indian corn napkin holders take toilet paper or paper towel cardboard tubes and cut them down to 2 1/2 inch lengths. Then take 12 Popsicle sticks for each napkin holder. One by one, glue the Popsicle sticks to the felt.
When the glue is dry (use a hot glue gun,) take the overlapping pieces of felt and glue those together. Then take a pencil eraser and dip it into blue, red, and yellow paint and use the eraser to print kernels of corn onto the felt.
Flowers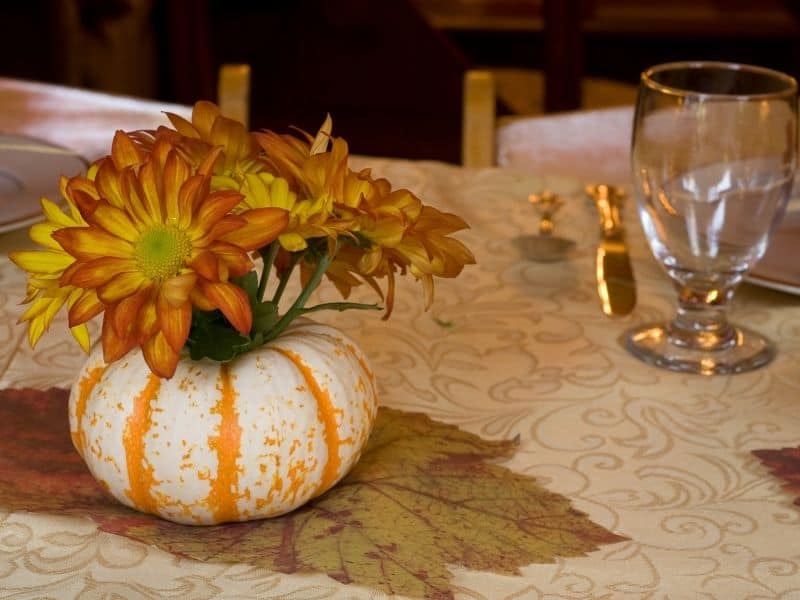 Mums are a typical fall flower. It is possible to get all sorts of flowers in oranges, reds, yellows, and other fall colors. Flowers can be put in a large vase in the center of the table, or smaller bouquets can be arranged along the entire length of the table. Consider cutting the stems of the flowers off so they are very short. You can float them in a clear glass bowl and put tea-light or votive candles in the bowl with the flowers.
Candles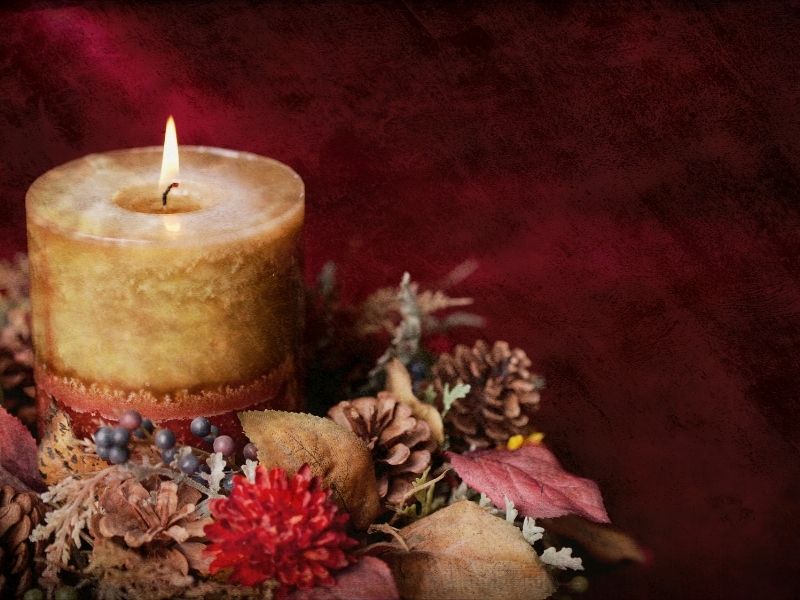 Candles can make a table look very romantic, warm, and dramatic. Colorful candles are perfectly appropriate, but when you are serving food, it's a good idea to avoid using scented candles.
Tiny pumpkins can be carved out to create a kind of luminary that will hold a tea-light candle or a votive. Consider filling a glass bowl with cranberries or crab apples. Add water to the bowl and float a tea-light candle in it. Instead of a tea-light, consider using a votive or a pillar candle.
Be sure to use candles safely and never leave them burning when no one is in the room.
Gourds, Indian corn, and small pumpkins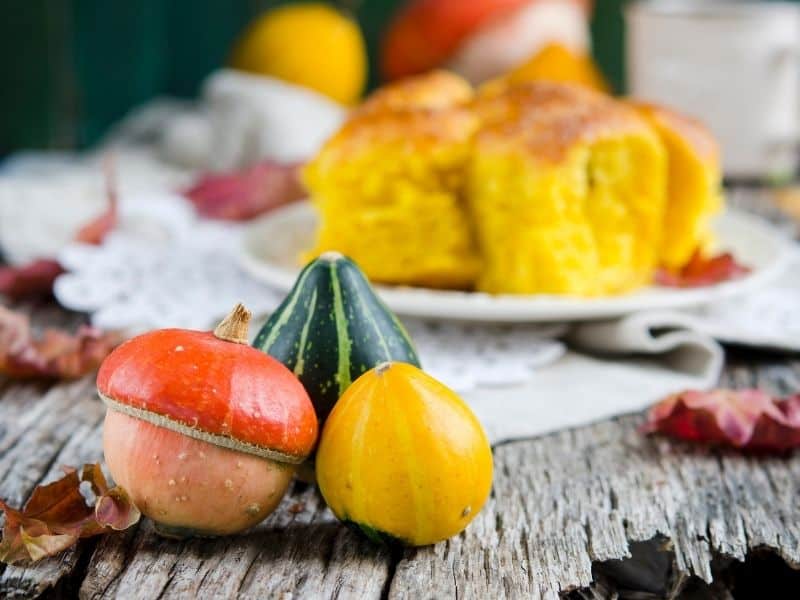 Gourds are easily found in most local grocery stores. So are pumpkins and Indian corn. Gourds can be placed in a decorative basket or laid in a pattern on the table. Indian corn is usually sold in a bunch with several ears of corn bundled together.
Place a bundle of Indian corn at either end of the table. Fill the middle in with pumpkins, gourds, or even brightly colored varieties of squash. The great thing about using squash as a decorative element for a table is that it won't go to waste because you can cook it at a later date.
Cute Pumpkins Kitchen Decoration
Small Beige Mini Artificial Pumpkins
Thanksgiving Decorative Artificial Pumpkins
Make a turkey out of a gourd and small pumpkin. Use a toothpick to connect the gourd and the turkey together. Then use slices of orange peel and cloves for the eyes. For the turkey wattle, use a red chili pepper.
To create feathers, use corn husks or tamale wrappers and dip the ends in tempera paints. Toothpicks can secure the feathers. For turkey feet, use a pair of red gloves and lay them on the table, spreading the fingers to look like feet. Then place the turkey on top of the gloves.
Fall fruits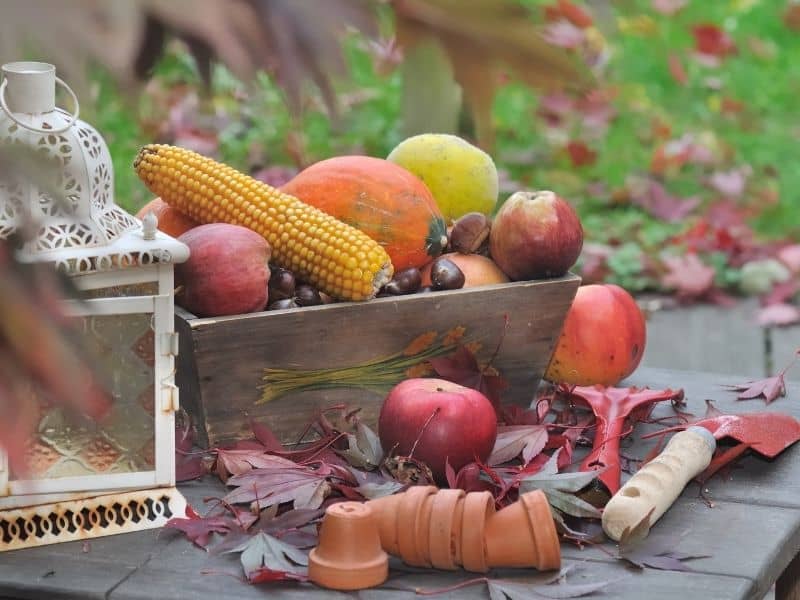 Use fruit to decorate the table. People can help themselves to the fruit and that will be a healthier way to fill up than by loading up on mashed potatoes or dressing. Choose different varieties and colors of apples, pears, and other seasonal fall fruit. Add some nuts to the display and you've got a real harvest display with relatively little effort.
Take the fruit and put raisins on them to create eyes, use a whole clove to create the nose, and consider using a red hot cinnamon candy to create the mouth. You can do this with fruits or vegetables such as turnips, rutabagas, potatoes, beets, squash, pumpkin, or anything else that is seasonal.
Leaves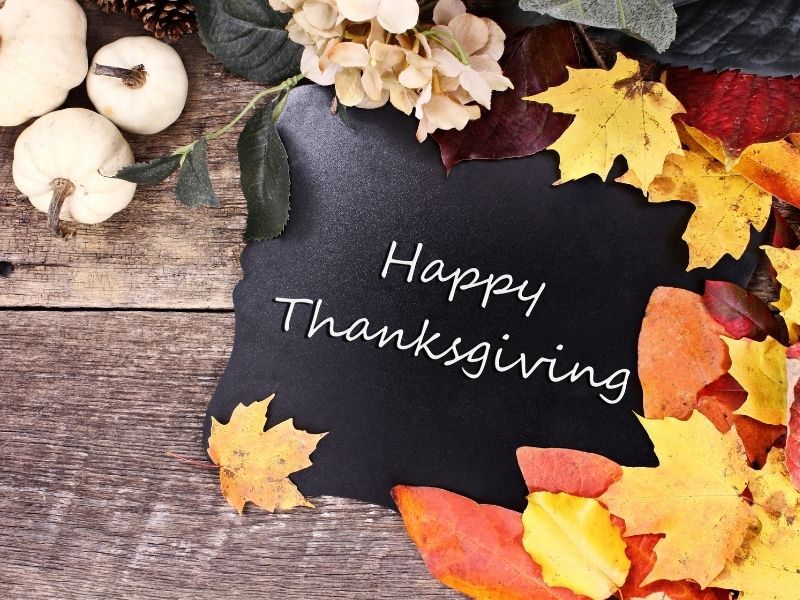 Take the time to gather some spectacularly colored leaves. Look for different varieties of leaves. If the maple trees are still changing color, those leaves will yield the most spectacular colors. Consider making leaves into a coaster and placing one under every glass on the table. Create a 3-D collage on the table by using leaves, Indian corn, candles, flowers and gourds, pumpkins, and squash.
At a time when people are suffering from the devastating effects of a recession, it seems almost foolhardy to purchase things to use to create a centerpiece, especially when they won't be of use in the not too distant future.
If you purchase gourds or things that won't perish, then they can be saved to use in subsequent years. Fall foods that are used to brighten a table are quite appropriate, especially if they are intended to be a part of the meal anyway.
You don't have to be a creative genius to make a table look spectacular. Take clues from the things you see all around you, and what is seasonal.
What are your favorite Thanksgiving table decorating ideas?