Finding ways to take care of your skincare doesn't have to be hard. Check out the best juice beauty products to give yourself an easy way to get a natural skin care routine and makeup collection to ease fine lines and even out your skin tone.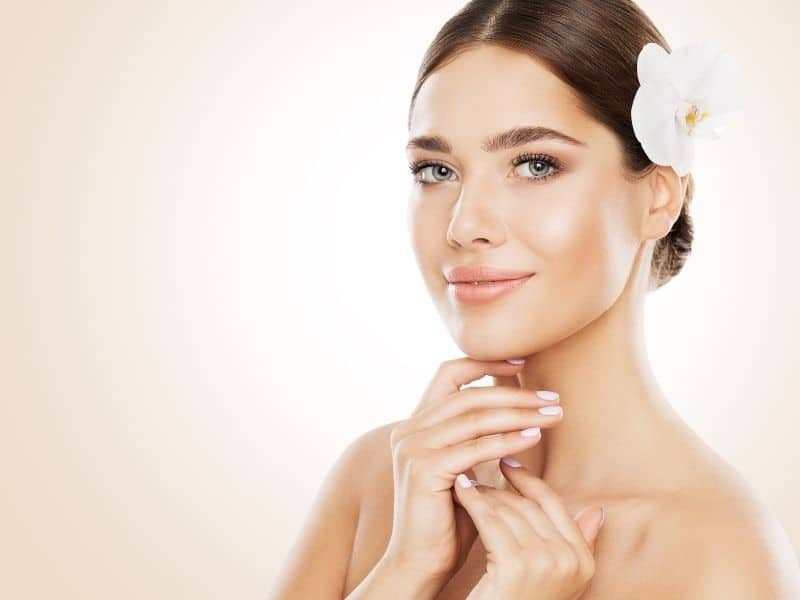 When you're wanting an organic skin care line that offers cosmetic products that will be gentle to your skin and not do further damage, the list of beauty product options below needs to be on your radar.
Here are some of the best Juice Beauty cosmetics to consider purchasing for yourself and your beauty and skin regime.
Juice Beauty Products You Must Try
This list of beauty products also includes Juice Beauty reviews as well. Do your research to figure out what is going to work best for you.
1. Juice beauty green apple peel
With organic apple juice being the first ingredient, you can rest easy knowing that it's going to be gentle on your skin. The entire point and purpose of this mask are to help to exfoliate your skin and provide age-defying results.
This was created for those who are ages 20 and up and uses Vitamin C as the ingredient to reduce the appearance of lines and wrinkles.
Features of this peel include:
Helps to reduce the appearance of dark spots (learn more about skin lightening)
Nourishes and hydrates skin
Gives skin a smooth, fresh look
This Green Apple Peel is great for giving your face a new glow without the use of any type of harsh chemicals or additives. Made using certified organic ingredients.
User Feedback
This peel gets great reviews from those who have purchased and used it.
Some of the highlights of this peel are:
Doesn't leave an oil residue on the skin
Immediate visible results
Brighter, clearer skin
2. Juice beauty moisturizer
Ready to bring back a bit of life into certain parts of your face and body? This Juicy Beauty moisturizer can help to do the trick. Being certified organic is proof that this anti-wrinkle moisturizer is a great way to iron out some of the wrinkles in your skin and bring back some of that glow.
Features of this wrinkle cream are:
Improved hydration
Skin tone evenness
More elasticity of the skin
Cellular Anti Wrinkle Moisturizer
Just a small amount on your neck and face can do wonders for your skin.
User Feedback:
Those who have used this product have given top reviews with some of the positives being:
Gives skin a tight feeling
Leaves a natural look and feel to the skin
Gentle on the skin
3. Juice beauty cleansing milk
Looking for a natural way to remove makeup and still leave your skin feeling fresh and clean? This Juice Beauty Cleansing Milk is exactly what you need. This organic facial wash is an easy way to clean your face and remove those stubborn makeup additions without doing harm to your skin or area.
Features of this cleansing milk are:
Can be an alternative shaving option
Moisturizes and cleans the skin
Free of any type of synthetic fragrance
This cleansing milk is a gentle cleanser for your skin.
User feedback:
Out of all the product reviews, here are some of the highlights based on consumer usage:
Good juice beauty acne product
Great for sensitive skin
Easy Makeup remover
4. Juice beauty antioxidant serum
If you're looking to repair your skin cells and bring them back to life, this Juice beauty antioxidant serum can do just that and so much more. Packed full of vitamins and plant oils, this moisturizer is a great way to cleanse your skin after cleaning it well.
Features of this serum include:
Fights free radicals
Smoothes appearance of fine lines
Moisturizes all day long
This antioxidant serum is great for replenishing moisture in your skin.
User feedback
Not sticky and leaves the skin smooth
A little bit goes a long way
Great for sensitive skin
5. Juice Beauty blemish serum
When it comes to skin wellness, you're going to love how this Blemish Clearing Serum can take care of your imperfections. Reduces inflammation while also taking care of your blemishes as well.
Features of this clearing serum:
Reduces breakouts
Clears clogged pores
Promotes a clean, clear complexion
This serum can help even skin tones as well as work on acne or other skin blemishes.
User Feedback
You'll find great reviews about this product. Some of the highlights of this serum are:
Fights adult acne
Good for sensitive skin
Works well for a variety of skin types
6. Juice beauty peel
Check out this juice beauty organic solution. It's a great beauty peel that will remove age and lines from your face. Why use conventional chemical options when you can use natural-based solutions instead? This application helps with balance and evens out your skin tone as well.
Features of this beauty peel include:
Reduces the appearance of dark spots
Nourishes skin
Lowers sun damage to your skin
After a few applications, you'll notice a big difference in how your skin looks.
User Feedback
Once the users starting using this formula, the reviews started pouring in.
Works well to eliminate acne scars
Good for sensitive skin
Gave younger-looking skin
7. Juice beauty lip moisturizers
The great part about this trio lip kit is that it gives options for flavor combinations for your lips. With the colder weather approaching, these lip moisturizers are certain to keep your lips kissable soft, and smooth.
Features of this lip trio set are:
Heals with vitamin E and moisturizes with coconut oil
SPF sun protection
Comes with two mineral tint options
These lip moisturizers are great for hydrating lips and also keeping them from drying out.
User Review
With high remarks about this product, here are some of the features that consumers like:
Leaves lips smooth
Long-lasting
Moisturizing
Frequently Asked Questions
Why Gwyneth Paltrow Chose Juice Beauty To Power Goop's New Skin-Care Line
If you follow the news, you may have heard that Gwyneth Paltrow is now invested and working with Juice Beauty as well. She has recently chosen to partner her GOOP line with Juice Beauty, or at least find a way to balance both.
This could be because she likes the message that Juice Beauty has and also the message the owner, Karen Behnke, portrays about wanting to use natural products for natural results.
Where does Juice Beauty have their farms?
Many of the ingredients that they have in their Mascara and other products are pulled from their farms in and around California. Their headquarters is also in Northern California as well.
All of the Juice Beauty products listed above are a great way to use natural products with locally sourced and organic ingredients. You'll find that many of their products can help to alleviate skin care worries and issues that some people pay thousands of dollars per treatment for. Instead of breaking the bank, why not try out some of these affordable options?
Which one of these Juice Beauty products are you going to use for your skin care regimen first?