When searching for the best skin lightening cream for freckles, there is a lot more to consider than simply whether or not that skin cream fades freckles and dark spots.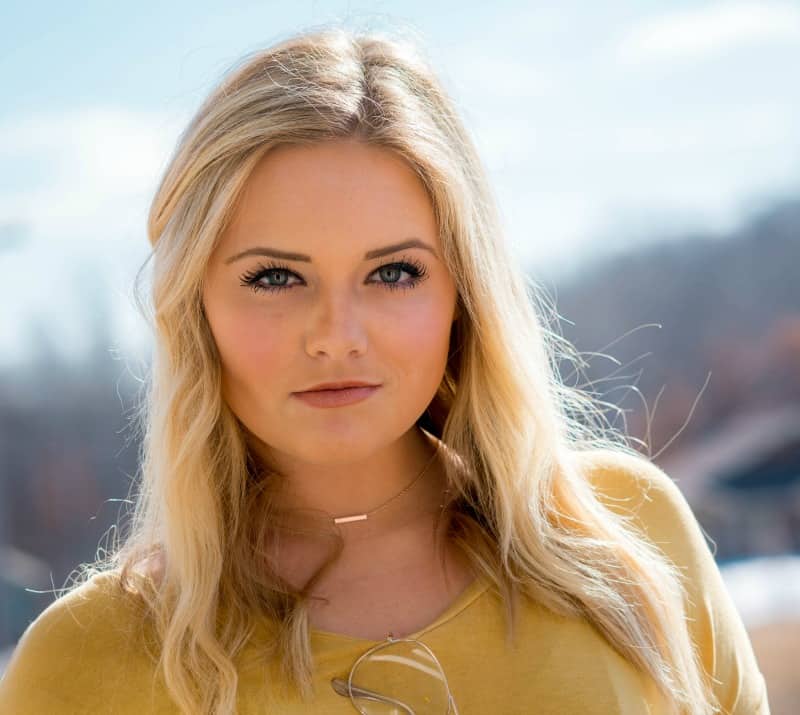 You also need to consider whether or not that lightening cream will dry out skin, offers you any protection from the sun, or contains any harmful ingredients.
Learn more about getting rid of freckles here.
In searching for the best skin whitening creams for freckles, we soon discovered that there were no perfect skin lightening creams. Products that contained the absolutely safest ingredients often did little or nothing to lighten those age spots and freckles.
While those products that were most effective at lightening, often contained ingredients that may not be completely safe or good for your skin.
So we did our best to balance everything out and come with the top 3 safe skin lightening creams for freckles we could find.
Best Skin Lightening Cream for Freckles
Meladerm Skin Whitening/Lightening Cream
Meladerm Skin Lightening Cream is considered to be one of the best natural skin lighteners on the market.
Features of the Meladerm Skin Whitening Cream

1.7 ounces
Reduces dark discolorations, freckles, liver spots, acne scars
Evens skin tone
Does not contain parabens or Hydroquinone
This Meladerm whitening cream uses almost every natural whitening ingredient known to man.
This may account for both its good ratings and somewhat expensive price tag.
Considered safe and effective at skin whitening, this cream seems to have just about everything you could want in a skin lightening product.
Meladerm Ingredients
As mentioned above the ingredients in this cream reads like a who is who of natural whitening ingredients.
Here are the ingredients contained in this product:
Alpha Arbutin (bearberry)
Mulberry extract
Niacinamide
Lemon juice extract
Kojic and Lactic acid
Tegocosmo C230
Gigawhite
Licroice extract
Glycolic acid
Vitamin E
Emblica extract
Customer Reactions

Reviews for this skin lightener are good. However, most people who report positive results used this product nightly for 8 to 12 weeks before seeing results.
This is reasonable considering that all of the ingredients are natural and natural ingredients tend to show results more slowly.
Some users do find that this cream can irritate their skin and is somewhat costly.
However, overall, users find a lot of benefits when using this product.
Benefits of Meladerm include:
Slowly Fades Dark Spots Almost Completely Away – It takes some time, but Meladerm does work to fade those dark spots significantly. In some cases, this lightening cream can fade spots almost completely away.
Evens Skin Tone – Daily use of this product, evens out skin tone, and reduces redness and discolored splotches.
Paraben-free – Many users really appreciate that Meladerm skin Whitening cream is paraben-free, which makes them feel as good about both their skin and overall health when using this product.
---
Lumi'Essence Organic Advanced Brightening Repair Treatment With Kojic Acid, Arbutin and Vitamin C
Lumi'Essence Body Organic Advanced Brightening Repair Treatment with Kojic Acid, Arbutin & Vitamin C, 5oz
This amazing brightening skin treatment is designed to diminish those dark spots and discoloration of the skin through the use of organic ingredients.
Features
Diminishes discoloration and dark spots
Evens skin tone
Hydroquinone free
Fast absorbing
Although considered a much safer whitening agent than hydroquinone, kojic acid may cause skin irritation in some people. And with prolonged use, may make them more sensitive to the sun's rays.
When using a product with kojic acid, take care to always use a sun protectant when going out of doors.
Lumi'Essence Ingredients
Lumi'Essence contains a wide range of ingredients including several organic oils.
Some of the ingredients contained in this whitening cream include:
Organic sunflower oil
Kosher vegetable glycerin
Organic coconut oil
kojic acid
alpha arbutin
apple fruit extract
Goji berry extract
and more
Do note that this cream contains a lot of vitamins and nutrients that may help the overall quality of your skin.
Customer Reactions

Although some users do feel that this skin lightening skin is slow to show any real results and give up using it before the product has an opportunity to begin to work, users overall give Lumi'Essence good ratings and reviews.
However, users do point out that this brightening treatment works better for people with lighter skin tones.
Benefits users discovered when using this cream include:
Really Evens Out Skin Tone and Brightens the Skin – Several users did find that within a few days of starting to use LumiEssence, their skin looked brighter. Users also felt with continued use, their skin tone became more even, giving them a healthier look.
Fades Acne Scars Over Time – While not all users found that this brightening cream could actually fade scars, enough did have this experience that it certainly needs to be noted.
Reduces Dark Spots and Freckles – While most users do say it takes a bit of time, they also stated that Lumi'Essence does reduce those dark spots and freckles if you are patient.
Click Here to See Price on Amazon.Com
---
Barielle Advanced Formula Porcelain Skin Whitening Cream Facial Care Product
Barielle Porcelain Skin Brightening Cream, Advanced Formula, 2.5-Ounces
The Barielle Advanced Formula Porcelain Skin Whitening Cream Facial Care Product is an extremely good skin lightening cream.
Features of the Barielle Facial Care Cream

Fades age spots, freckles, uneven skin tone
Enriched with oils and multiple fruit complex of alpha-hydroxy acids
Hydroquinone free
This skin lightening cream for freckles has several ingredients, some of which include: Isopropyl myristate, Propylene glycol, glycerin, stearic acid, titanium dioxide, beeswax, fruit extracts.
When considering this product, users need to understand that skin lightening cream takes time to work.
Depending on how dark those spots are and how large, it can take months for you to see significant improvement when using Barielle.
Taking measures to protect your skin from sun exposure while using this cream, should result in your being able to see those spots fading a bit faster.
Customer Reactions

Overall, reviews for Barielle Advanced Formula Porcelain Skin Whitening Cream gets slightly better than average ratings.
This is not unusual for beauty products as no product will work for everyone.
In addition, this whitening cream does contain parabens, which makes some users uncomfortable.
However, there are more than ½ of the users who find this cream extremely effective and find the following benefits.
Slowly Lightens Freckles and Dark Spots – For most people, Barielle does slowly lighten freckles and dark spots. Thus, making for a more natural rather than drastic transition in improving the quality of your skin tone.
Helps to Remove Under Eye Dark Circles – Several users mentioned that this lightening cream actually helped to reduce or remove those dark under the eye circles.
Non-Irritating – Most users find that Barielle is less irritating that many other whitening formulas on the market.
Click Here to See Price on Amazon.Com
---
More skin lightening creams to use for freckles
Skin Bleaching Cream, Great for Freckle Removal
Freckle Cream,
Miracle Fade Skin Cream
Frequently Asked Questions About Freckles
How can I lighten my freckles naturally?
My favorite way to whiten skin (including freckles) is to use lemon juice to lighten the skin. BTW, did you know that using lemon juice on your hair can lighten your hair as well?
How does exposure to the sun affect my freckles?
Staying in the dun will accentuate your freckles. For some, exposure to sun adds freckles where you didn't have any. So, make sure to use a good sunscreen and if possible, cover up to protect your skin.
Can I remove freckles permanently?
It's possible to remove freckles with laser, chemical peel, and other professional services.