If you have decided to eat healthier and incorporate more of those leafy greens into your diet you have no doubt toyed with the idea, and maybe even tried a green smoothie. If you want to stick with it long term, it's important to learn how to make a green smoothie taste good.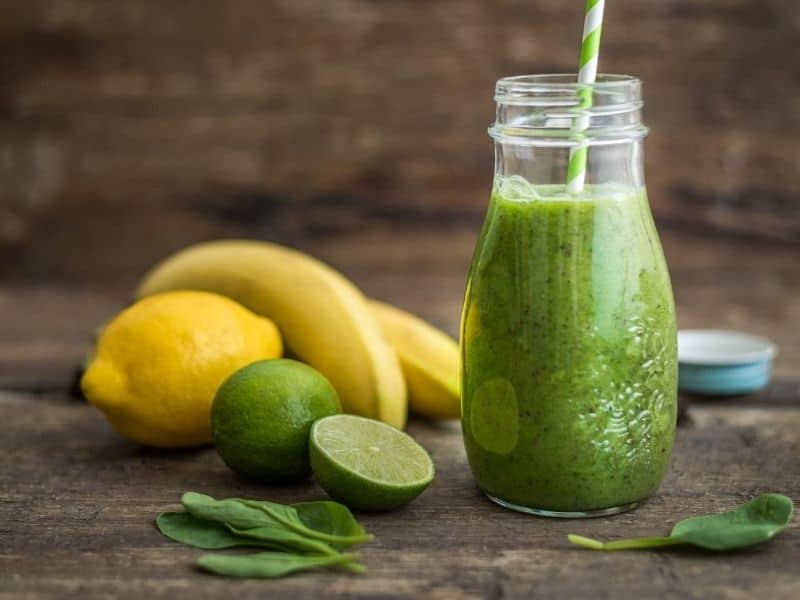 Smoothies are a nutritional powerhouse! But truth be told, most people start their green smoothie experience out on the wrong foot.
They begin by rushing out buying some kale, spinach, collard greens, and other greens, throwing them into a blender with a little water and some ice and blending it all up.
Yuck! The result for most people is an extremely bitter drink that is literally hard to swallow.
But a green smoothie isn't an all or nothing proposition and there is nothing to say that green smoothie needs to be made up of nothing but greens, or actually be green in color for that matter.
In fact, most experts recommend that green smoothie only be 40% greens and 60% other ingredients.
So when it comes to making a delicious green smoothie (or at least a good tasting one) all you really need is the best blender for green smoothies and some additional ingredients that will mask or reduce that bitter green flavor.
Here are some great tips on how to make a green smoothie taste good. However, keep in mind that everyone has a different taste, so a little experimentation may be in order.
How To Make A Green Smoothie Taste Good
1. Start Your Green Smoothie Ingredients with Milder Tasting Greens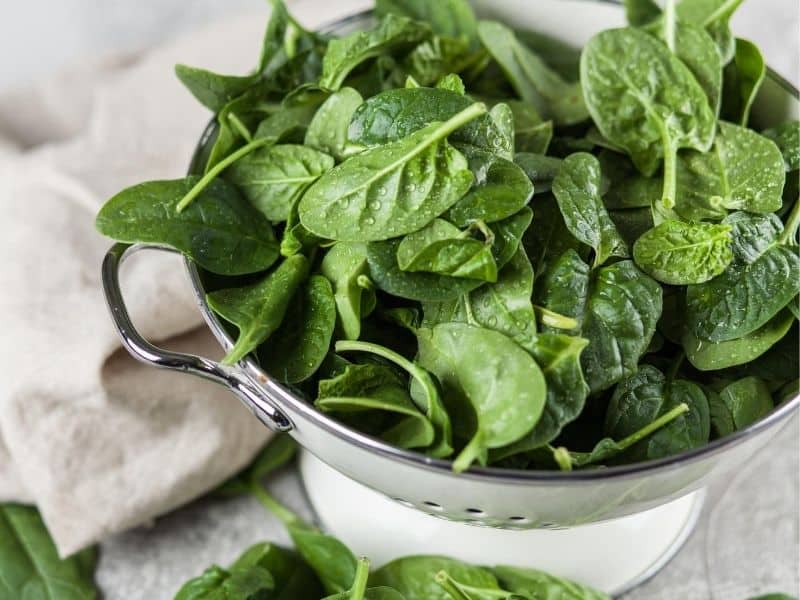 Green smoothies are an acquired taste. You need to start tempting your taste buds to like these raw greens by starting out making smoothies with milder tasting greens than kale leaves or collard greens.
Baby spinach and romaine lettuce both have a milder less bitter taste and are loaded with vitamins, so they are excellent choices to start out your green smoothie experience with.
As your palate adjusts to the tastes of these smoothies you can slowly start adding small amounts of other green vegetables in with the baby spinach for more vitamins and minerals.
2. Add Some Sweetness with Fruit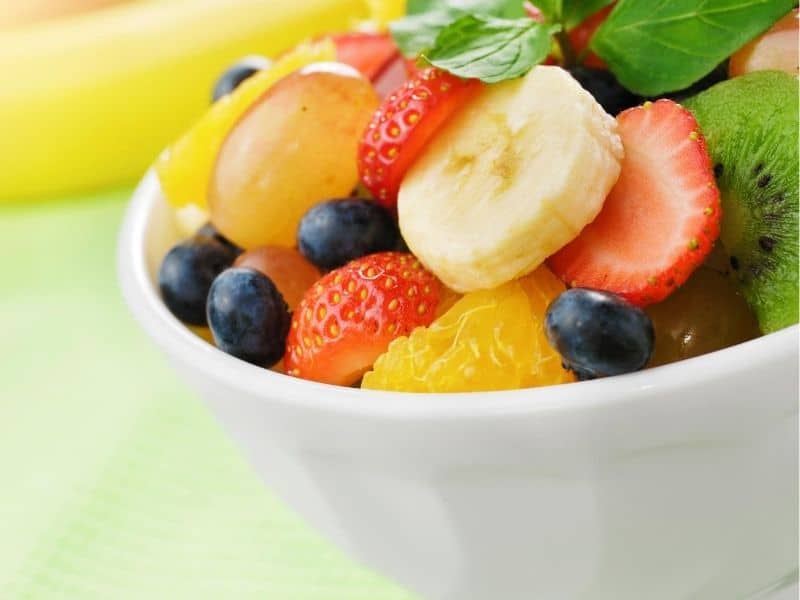 One of the best ways to help overcome the bitter taste of those greens is by adding some type of sweetener. Of course, sugar would defeat the purpose of drinking a green smoothie. Getting that sweetness naturally is better than adding sugar to your smoothie.
Most people find that adding a cup of their favorite fruit to two cups of green leafy vegetables in their smoothies really helps the taste a good deal. Ripe fruit is sweeter and preferable for smoothies.
Some excellent fruit choices include:
golden delicious apple
ripe bananas
a small handful of strawberries, blueberries or other berries that you enjoy
some fresh pineapple
papaya or even passion fruit
Your smoothies need a frozen ingredient, so instead of adding ice cubes, add slices of a frozen banana or frozen berries. This way you'll avoid adding too much ice and still keep your smoothie nice and cold while blending.
3. Add some fruit juice instead of water
Fruit juices are naturally sweet and will help give your green smoothies a better taste. Some of the best fruit juices to add are:
apple juice
orange juice
pineapple juice
4. Add Some Yogurt, Coconut Milk, or Nut Milk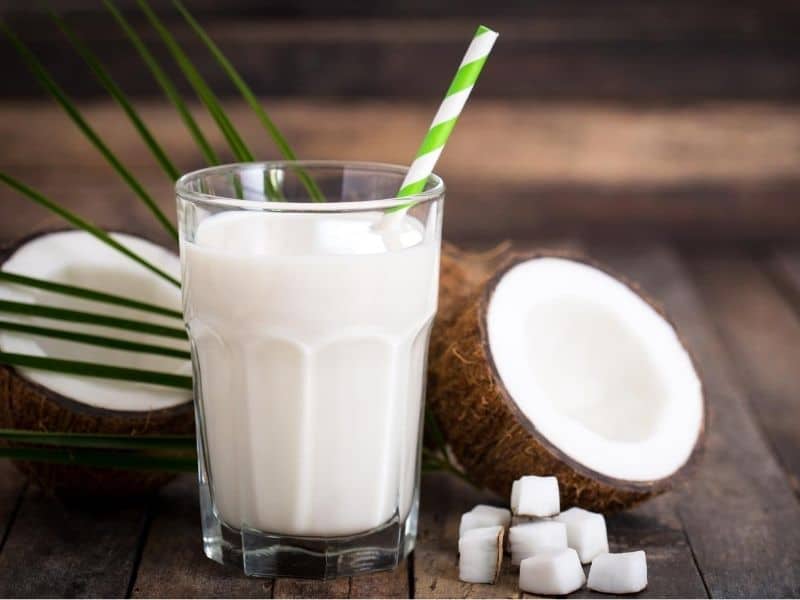 Yogurt, coconut milk, and nut milk all will help to weaken the taste of those greens, help to make a thicker and richer smoothie, and have a bit of healthy fat, which will help your body absorb more of the vitamins and minerals contained in the smoothie.
These ingredients will go a long way in making that green smoothie a whole tastier.
5. Spice it Up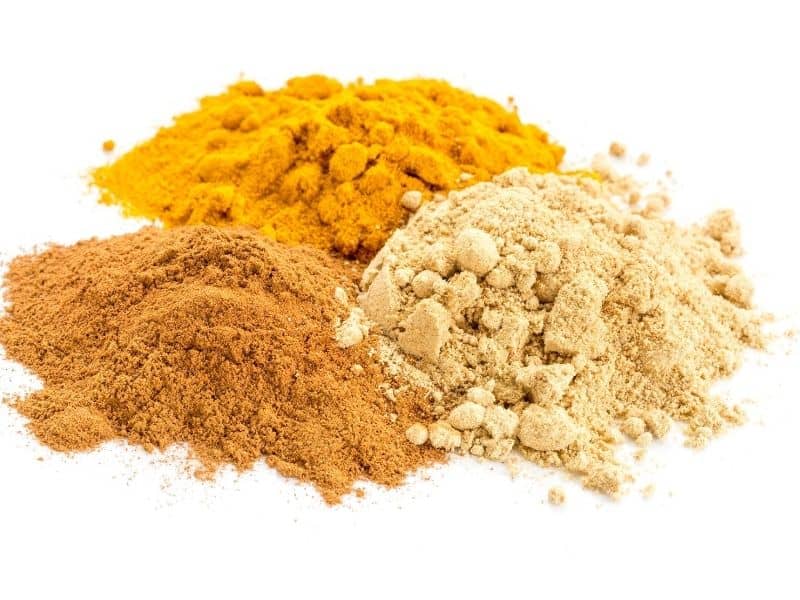 Another way of making a good tasting smoothie is by adding a bit of spice for added flavor.
Many people find adding a touch of cinnamon or ginger or even red pepper spices up the flavor for them.
Others find adding some vanilla bean or real vanilla, almond, or peppermint extract makes their green smoothie both tastier and more exciting as well.
If all else fails, try starting with less leafy greens and adding other vegetables such as carrots, celery, pumpkin, or squash to your smoothie. Combine them with some of the other ingredients, and slowly increase the amount of greens as your palate begins to acquire a taste for these fresh green vegetables.
Appliances to Use to Make Green Smoothies
Ninja Professional 72oz Countertop Blender
NutriBullet NBR-1201 12-Piece High-Speed Blender/Mixer System
Hamilton Beach 51131 Single-Serve Blender with Travel Lid
Frequently asked questions about green smoothies
Can you drink a green smoothie every day?
If you mix up your ingredients, so you don't get bored, you can absolutely drink one every day. I like to change up the fruit I use: some days I use bananas, other days berries, or citrus. I also like to change the liquid base: I occasionally use water, but most days I like coconut milk or fruit juice as my base.
What is in a green smoothie?
You start out with your liquid (either water, some kind of milk, or fruit juice). You add some fruit for sweetness, a handful of greens, and if you want a creamier smoothie, add half of an avocado, some walnuts, or a tablespoon of raw cashews.
Can I freeze my green smoothie?
I guess you can, but why would you? It only takes a minute or so to make a fresh smoothie. If you freeze your smoothie, it won't have the same consistency, so you'll need to blend it again. You'll also need to think ahead to thaw it out. Too much trouble, when you can have a fresh smoothie in no time.
Unless you want to eat your smoothie with a spoon, instead of icecream. Then go ahead and freeze your favorite smoothie.
How to make a Green smoothie taste good without using fruit?
If you don't want to use fruit in your smoothies, you can try a few ways to improve the taste.:
add half of an avocado to ake your smoothies creamier
sprinkle some cinnamon
add mint or basil: they have a lot of flavors naturally
squeeze half of a lemon in your smoothie: it will cut down on the bitterness of the greens
add a drop or two of stevia to sweeten it up