Freckles are brown or brownish red spots that can appear anywhere on the skin, but are most often thicker and darker in areas that are exposed to the sun. Have you ever wondered how to get rid of freckles?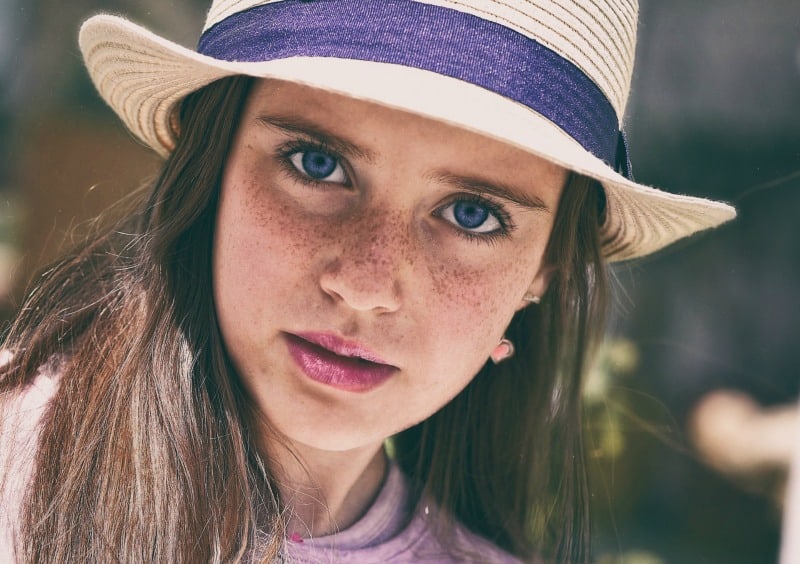 While some people find freckles attractive, most people do not and will try almost anything to get rid of those freckles and have a nice even creamy skin tone.
Freckles are caused by excess melanin production in the skin, that is often brought about due to exposure to the sun. These spots are normally not permanent and flake off over time with your dead skin cells.
So the first thing you need to do in order to get rid of freckles is to slow down or prevent the production of this increased melanin. you can do this by avoiding exposure to the sun.
In this way, any treatment you use to rid yourself of those freckles will be more effective because you aren't continually producing more and more freckles while treating the ones you have.
How To Get Rid Of Freckles
1. Start by limiting your exposure to the sun
The first thing to do is, limit your skin's exposure to the sun. This means you should try to avoid going out when the sun's rays are strongest, use a good sun block when you are out in the sun and reapply it when it is needed.
You also may want to wear protective clothing such as hats, and reflective clothing when you are out in the sun.
2. Exfoliate
As stated before, freckles are basically embedded in your skin's cells and can be peeled off as the cells die.
However, you need to exfoliate to remove the majority of these dead cells from your skin's surface. This helps to remove those spots that are part of the dead skin's cells and allow new cells to grow.
These new skin cells will show through and may have fewer freckles and spots if you have been protecting your skin from the sun.
3. Skin lightening cream for freckles
Once you start slowing down that melanin production and exfoliating, your skin to slowly remove those freckles. That's when you need to find ways of lightening and fading those remaining freckles.
Look for some quality skin lightening creams. Almost any skin lightening cream that evens skin tone and helps to lighten dark spots will also lighten and fade those freckles.
There are many of these creams on the market and they are convenient to use.
Try to choose those skin lightening creams for freckles that contain all natural ingredients as these are healthier for your skin and your body in the long run.
4. Lemon juice facial rinse
After washing your face in the morning and evening try dabbing lemon juice on those freckles. Let the juice sit for 10 or 15 minutes and then rinse with clear warm water followed by a cool water rinse.
Lemon juice contains citric acid and while it won't instantly get rid of freckles it will fade them over time and even your skin tone. Here's how to do it:
5. Honey and yogurt
Another great freckle remover or fader is a combination of yogurt and warm honey. The lactic acid in yogurt is a natural skin whitener and when added to warm honey is highly effective. The honey will also leave your skin looking healthier and feeling softer.
6. Increasing vitamin C enriched foods in your diet
You can also help to rid your skin of  freckles from the inside out by adding Vitamin C rich foods such as limes, lemons, oranges, and strawberries to your daily regimen.
The best way of removing those unwanted freckles and dark spots is by using a combination of treatments that protect the skin and treat those freckles from the inside and out.