If you love the scents of Thanksgiving scented candles, you are not alone in that feeling! Scented candles are something that people enjoy to have inside the home. A scented candle is a perfect accent for a room during any occasion of the year. During Thanksgiving, many signature scents are available for the holiday season. The scents for fall can be toasted almond, banana nut bread, pumpkin spice, and cinnamon.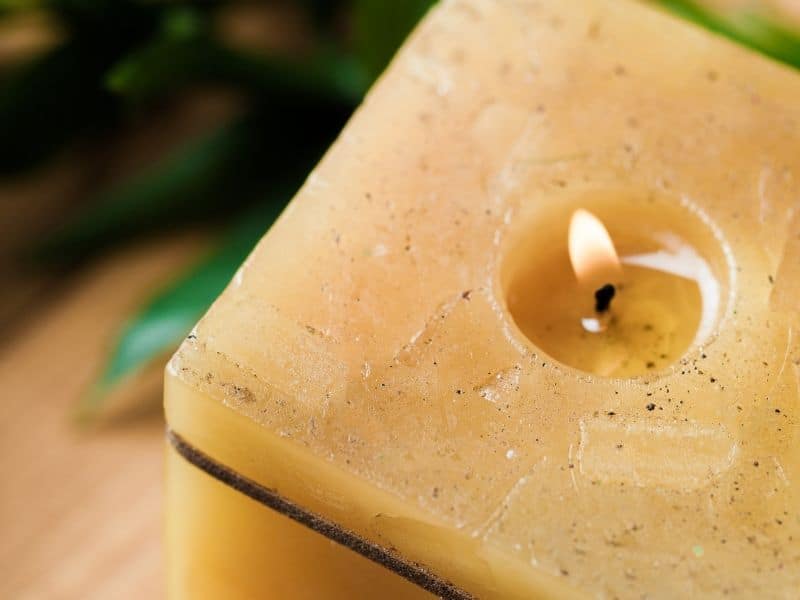 Amazing Thanksgiving Scented Candles For Your House
Toasted Almond
Perfect for the Thanksgiving season, this toasted almond candle can be used throughout the holiday season. The smell of toasted almonds will bring the joy of the holiday to all the senses, not only the nose.
And while a scented candle is a perfect touch to a room, it can also be a great gift during the holiday season.
Our Own Candle Company Banana Nut Bread Scented
Banana Nut Bread
A classic holiday food, the smell of banana nut bread can warm a heart and bring thoughts of going to Grandma's to your mond.
The smell of bananas, walnuts, and bread cooking will permeate the entire room and make you feel right at home.
Add this candle to the kitchen or dining area during a meal with family.
Yankee Candle Large Jar Candle, Spiced Pumpkin
Pumpkin Pie
There's no Thanksgiving without a pumpkin pie. Every family's Thanksgiving dinner has it for dessert.
Do you crave the smell of pumpkin pie, but don't want to put on the pounds? Get a pumpkin pie scented candle and and you'll tame the craving without the added calories.
Cinnamon
The smell of cinnamon brings thoughts of cookies, baking, and pies forward without all the extra calories. This cinnamon-scented candle is a great way to bring the holiday of Thanksgiving forward through candles. The bittersweet scent of cinnamon will fill the house with a tasty smell that is not overpowering and brings a calming effect to the atmosphere.
Yankee Candle Large Jar Candle, Cinnamon Stick
Each of these scented candle scents is perfect for the Thanksgiving holiday season.
Where to find thanksgiving scented candles
Grocery stores, dollar stores and craft stores are bursting with all kinds of fall scents. But if you want something special, you can make your own candles at home. To make candles from home there are many tutorials that may be found online or from local candle stores.
Here's a quick tutorial on candle making form YouTube:
No matter what scented candle you choose for the home, it is important to watch where they are being burned and keep an eye on them to avoid accidental fires. Candle safety is important for the entire family.
More Thanksgiving Scented Candles to Consider:
Our Own Candle Company Caramel Pecan Scented
Yankee Candle Large Jar Candle, Spiced Pumpkin
Cinnamon Bark Candle – 10 Oz. Highly Scented Brown Jar Candle