Are you looking for a way to tame your hair? Check out these Redken Curvaceous Hair Products that are great for all hair types. From fine hair to wavy hair, just a small amount of these hair products will go a long way.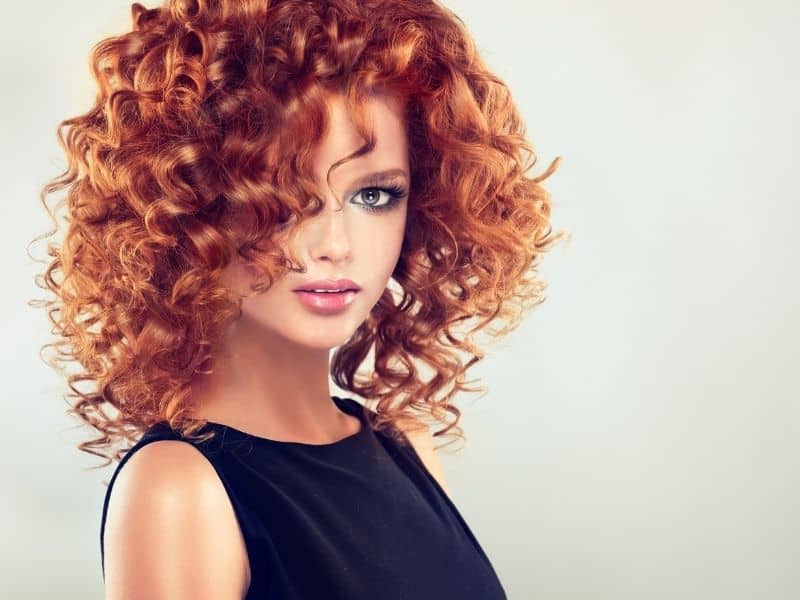 Dry hair and damp hair can both benefit from the use of these hair care products. Adding in a dab of hair cream or hair gel can be a gentle way to get a ton of great style to your hair without weighing it down.
So, let's have a look at some of the best Curvaceous Hair Products that you can purchase and use for a variety of hair types.
Redken Curvaceous Hair Products
Redken Curvaceous Ringlet Perfecting Lotion
This ringlet curling lotion is certain to give your hair amazing bounce. Redken Curvaceous Perfecting Lotion is perfect for thick or thin hair.
Features of this lotion include:
Great for wet or dry hair
Easy to use pump feature makes it mess-free and simple
Works for all curl types
This lotion for hair is perfect for giving curl definition and also controls frizz as well. Just a few pumps and you'll have awesome curls in your hair.
User Feedback
This Ringlet Perfecting Lotion gets amazing reviews.
Users found several things that they liked about this lotion such as:
Gives hair a high shine
Not heavy feeling for the hair once applied
The bottle lasts a long time
Redken Curvaceous Curl Refiner Cream
Dealing with a lot of frizz in your hair? You don't have to any longer with Redken Curvaceous Curl Refiner Cream. This simple cream serum will protect your curls while also eliminating the frizz that can so easily come along with them.
Features of this cream include:
Created with Redken's exclusive Curl Memory Complex that is made up of sugar crystals, moringa oil, and also a UV filter to help your curls look more lively
Leave-in cream for the day
Helps add moisture to your hair
Just a small dab of this cream and it should be good to help control the frizz and protect your curls for the entire day.
User Feedback
Those who left rating and reviews found liked these things about this product:
Holds curls while also keeping them soft to the touch
Affordable
Doesn't make your hair crunchy like mousse
Redken Curvaceous Full Swirl Cream Serum
This leave-in cream serum can give tighter curls but with a soft hold. Redken Curvaceous Full Swirl Cream Serum offers the ability to have weightless conditioning and control your frizz easily.
Features of this product include:
Locks out humidity to control frizz
Can be used in dry or damp here for an "apply and go" look
Low maintenance
This two-in-one formula does a stellar job at giving your curls a beautiful look for the day.
User Feedback
Customer reviews mentioned the following as some of the positives of this product:
Works on curls all over the head, leaving none "flat"
Held curls even after being caught in the rain
Leaves curls soft to the touch
Redken Curvaceous Wind Up
If you have wavy hair, this can help keep those waves calm and tamed for the day. Redken Curvaceous Wind Up was created for wavy hair to keep the waves looking beautiful and to take away the frizz as well.
Features of this product include:
Adds texture and body to your wavy hair
Can be used on dry or damp hair
Easy to reapply as needed
Since this comes in a handy spray bottle, it's great to toss in your purse and take with you to use throughout the day.
User Feedback
The reviews are in and here are some of the feedback about this product:
Adds fullness to hair
Never sticky
Easy to use on dry hair as well to bring back some curl
Click here for more details
FAQS about Redken Curvaceous Hair Products
Since we've covered the most popular products in this hair care line, let's dive into a few of the most commonly asked questions as well.
Is Redken curvaceous sulfate-free?
Yes, this line of hair care products is sulfate-free. This means that you can use product layering as an option without having to worry about extra chemicals being added to your hair.
How do you use Redken curvaceous?
This line of products can be used on wet or dry hair. You just apply a bit and scrunch or work into your curls. The products work well with the natural oil in your hair to give a clean and overall natural appearance.
Is Redken curvaceous color safe?
It is. Redken Curvaceous is sulfate-free AND color-safe. If you dye your hair, these products shouldn't do any harm to the color that you've added.
Is Redken a salon brand?
It's a beauty brand but also sold in salons. The hair salons carry these products and sell them but they're also available for purchase online and elsewhere, too. However, Redken has been a trusted brand by beauty salons for many years.
Where can I buy Redken curvaceous products?
Most places that sell hair care products will carry this brand. With the use of the Internet, you can easily find them online at many outlets.
You can also talk to your local salons and see if they carry the product or are able to get them for you. Beauty supply stores will also have these available as well.
When it comes to controlling your frizzy hair and giving life to your curls, the Redken Curvaceous products can be the simple solution that you need. At an affordable price and thousands of positive reviews, trying out these products on your hair can be a simple answer.
All of these products listed above are affordable and made by a trusted company. Your hair deserves the best treatment possible without having to pay high salon prices and this simple hair care product line can give you that option.
Which of these Redken Curvaceous Hair Products are you going to try first?