It just wouldn't seem like Christmas without those cut out sugar cookies, iced and decorated and ready for family and guests to enjoy. However, those Christmas cookie cutters can come in handy for more than just making cookies.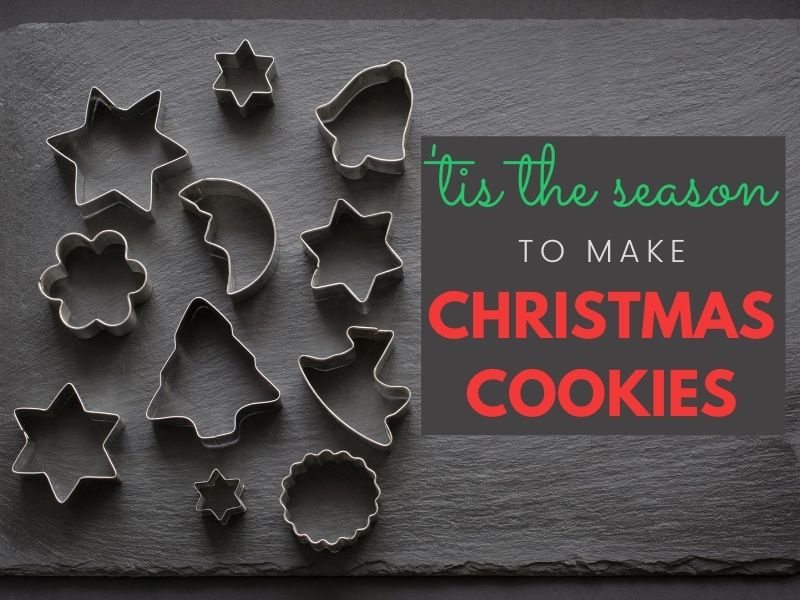 Christmas cookie cutters can be used for arts and crafts projects, making homemade tree ornaments, and when attached with a roll-out cookie recipe make great small gifts for those holiday gift exchanges.
So, let's have a look at some of the great Christmas cookie cutters that you can purchase and use for a variety of different activities.
Christmas Cookie Cutters For The Holiday
Wilton Holiday Grippy Cookie Cutters, Set of 4
The Wilton company is known for its high-quality baking accessories and products and this Set of 4 Holiday Grippy Cookie Cutters is perfect for that Christmas baking.
Features of this cookie-cutter set include:
4- 3 ½ inch cookie cutters
Designs are stocking, star, tree and gingerbread man
plastic cutters safer for little hands
These basic shaped cookie cutters are excellent for families who have small children who want to help bake Christmas cookies. The sturdy plastic is perfect for little hands.
Users feedback
This Wilton Grippy cookie cutter set gets very positive reviews.
Users found several things about these cookie cutters they liked including:
Cuts dough easily
Easy to grip especially for small children
Nice size for cutting out sandwiches for festive holiday lunches
Wilton Holiday 18 Piece Metal Cookie Cutter Set (#2308-1132)
This 18 Piece Metal Cookie Cutter Set by Wilton gives you enough designs to make a really fantastic batch of cut out cookies.
Features include:
3-inch cookie cutters
Recipe included with cutters
Hand wash
Designs include; Snowflake, holly leaf, gingerbread girl, gingerbread boy, star, sleigh, tree, stocking, snowman, reindeer, ornament, candy cane, Santa hat, angel bell, gift, wreath, and mitten
This cookie set is perfect for not only making cookies but also for making those flour dough or clay ornaments as there are so many different designs to choose from.
What the reviews say
User ratings and reviews for these cookie cutters are quite positive, but a few users found that a few of their cutters were broken right out of the container.
However, broken cutters were rare and most users found several things about these cutters they liked.
The features they liked include:
Get lots of cutters
Cutters are the perfect size
Great starter kit
Cutters are reasonably solidly made
Wilton Snowflake Comfort Grip Cookie Cutter
This large Wilton Snowflake Comfort Grip Cookie Cutter is perfect for making large cookies or even for making some really gorgeous snowflake ornaments.
Features include:
Heavy-duty rust-resistant stainless steel cutter with comfort grip
1" thick and about 4" across
Rubber cushion protects your hand
Dishwasher safe
This large cookie cutter is not only perfect for making amazing cut out cookies but would be perfect for making those sandwiches for a Christmas tea party or for your child's lunch during the holiday season.
It is also perfect for tracing for crafts and for ornament making as well.
Users give this Wilton Snowflake cookie cutter exceptionally good reviews and ratings.
While a few people did complain about the price of this cookie-cutter most users found that it is:
well built
easy to use
great for making ornaments
comes with a great recipe
R & M Holiday Classics 12 Piece Cookie Cutter Tub Set
This R & M Holiday Classics 12 Piece Cookie Cutter Tub Set gives you enough shapes to make baking and decorating those cut out cookies interesting and fun.
Features include:
Unique shapes
Perfect for making cookies as well as using for crafts
Cutters include Santa, mitten, teddy bear, gingerbread man, holly leaf, house, reindeer, Christmas tree, Candy cane, Bell, Snowman
It's nice that this set of cookie cutters have a couple of shapes not usually found such as the house and the Teddy bear.
Feedback from users
Users give this set good ratings and reviews.
Features they really like include:
Quality of these cutters are nice
Extremely sharp
Makes great shaped cookies
R & M Christmas Ornaments Cookie Cutters

These R & M Christmas Ornaments Cookie Cutters are really unique and interesting.
Features include:
High-quality cookie cutters
Unique and fun shapes
Hand washing recommended
These ornament shaped cookie cutters are reminiscent of those old fashioned delicate glass ornaments and they can be decorated to look just that way.
Users Take
Ratings and reviews for these ornament cookie cutters are extremely positive with most users finding them to be:
Sturdy
Perfect for making smaller cookies
Wonderful for making elegant looking cookies
Click here for up to date price
R & M Snowflake Cookie Cutters Set of 5
This set of R & M Snowflake Cookie Cutters is perfect for the cookie gourmet.
You can use the two small cutters in different ways to cut sections out of the bigger cookie cut-outs to make a wide variety of designs.
Features for this set include:
Makes lacy looking cookies
Great for crafts
Hand wash and hand dry
These snowflake cookie cutters can make really elegant looking cookies, which will make beautiful gifts.
Users Take

Reviews for this snowflake cookie cutter set are good, with most users liking the versatility of this set.
Some users do complain that this set rusts. However, users find that they:
Make beautiful cookies
Come in a great storage tin
Are easy to use
Click Here To Get The Most Up To Date Price Of R & M Snowflake Cookie Cutters, Set of 5 On Amazon.Com
Cookie cutters are fun to use when making cookies and a little imagination can be used for other purposes as well.
Don't forget about these Christmas tree cake pans!
More Christmas Cookie Cutters to Consider
WILTON Grippy Cookie Cutter Set Of 6 – Christmas
Christmas Lights/Light Bulb Cookie Cutter – 3.25 Inch – Ann Clark – US Steel
Christmas Leg Lamp Cookie Cutter – 4.5 Inch – Ann Clark – US Tin Plated Steel