Like most children, your kids probably have a ton of stuffed animals. They cover the bed, sit on bookshelves, the floor, rest on the sofa, and even tag along for car rides to the store.
To a child, a stuffed animal can represent a sense of familiarity and comfort. Sort of like the security blanket that Linus from the Peanuts comics carried around everywhere with him.
Pillow Pets offers children the same joy that a stuffed animal brings, along with a comfortable sense of security when they snuggle up with it as a pillow. It's a great pal for your child during a nap or for bedtime.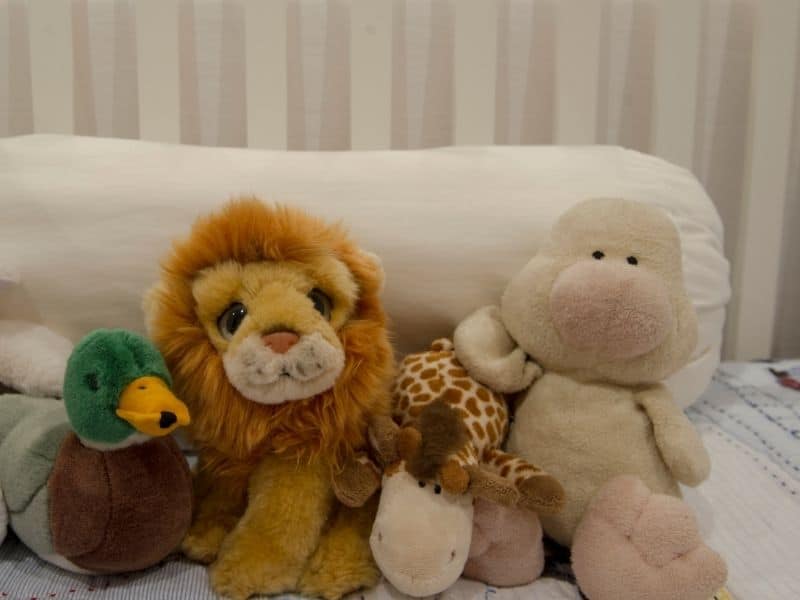 Pillow Pets Are Perfect For Kids
These wonderful toys make great gift items that kids will love for years to come. You'll be able to find a favorite for anyone, thanks to the extensive collection offered in the line. The lines are broken down into categories.
Pillow pets farm animal collection
One category is the farm animal collection and they are fluffy and simply adorable. For the child who loves bunnies, the collection offers this pee wee rainbow bunny. Made out of ultra-soft materials, this pal quickly unfolds to become a favored pillow.
In the same collection, there's also the popular dream lite prayer lamb that lights up to make your child comfortable before bed. It can be put on a timer and will shut off automatically.
All children love puppies and My Pillow Pets has a wonderful line of pillows in puppy shapes that make excellent Christmas gifts. The most popular puppies are:
Scented chocolate chip cookie pup – he smells just like chocolate chip cookies!
18″ St Bernard – the softest and friendliest stuffed animal you will find 🙂
Luv Pup – with the cute nose shaped like a red heart.
Zoo collection of pillow pets
The unique zoo collection has toys like:
Silly Monkey
Lively Lion – the sweetest king of the jungle in the world
The Ocean line has some favorites among boys and girls alike – namely, the Sharky Shark (he's new), Splashy Whale, and Squeaky Dolphin.
Some of the top Pillow Pets fall into the Sports collection and offer pals like the Chicago Cub, Pittsburgh Steelers, and Dallas Cowboys (this pillow pet is new as well). But there's also the New York Giants and the Detroit Lions (a lion pet with an adorable expression on his face).
My Pillow Pets even has insects as pillows in their Bug collection featuring Dreamy Lady Bug, Mrs. Ladybug, and Bumbly Bee. The company has a fantasy collection where you can find them in shapes like Dizzy Dragon, Rainbow Unicorn, Rexy-Rex, and Perry Pterodactyl.
These pillow pets are lovable and inspire hugs from kids of all ages. The Velcro strap keeps the pillow neatly stored as a pet until it's needed. The pillow even has a way to keep the Velcro piece covered when the pet is in use as a pillow.
These durable toys make great gifts and are the perfect traveling companion for kids. The chenille material is so soft that your child will look forward to nap or bedtime and will feel like he has a friend with him.
Which Pillow Pet is Your Favorite
Pillow pets are everyone's favorites
If you could only get one pillow pet, which one it would be?
Lavender Unicorn
Silly Monkey
Dalmatian
Tardy Turtle
Buzzy Bumble Bee
Miss Lady Bug
Playful Penguin
Purple Bunny
Snuggly Puppy
Splashy Whale
Another Pet (please tell us which one!)
Does Your Child Own a Pillow Pet?
Share which pillow pets your children own. Or, if they don't own one, which one do you think they'd love?